Español
At Children's National, we know digestive problems can affect your child's quality of life. That's why our Division of Gastroenterology, Hepatology and Nutrition is dedicated to providing compassionate, comprehensive and personalized care for your child. Our internationally-renowned pediatric specialists have the skills and resources to diagnose, treat and manage the full range of digestive disorders in children.
Our Providers
Our pediatric specialists provide personalized care for your child's physical, mental and emotional health needs.
Contact Information
For appointments, please call 1-888-884-BEAR (2327) and for information, call 202-476-3032.
Choosing Children's National for Gastroenterology, Hepatology and Nutrition Care
We are the only hospital in the Washington, D.C., area that caters exclusively to children. Our pediatric gastroenterology team provides comprehensive, personalized care for infants, children and teenagers.
We provide:
Full spectrum of care. Our program includes experts in digestive, liver and nutritional disorders in children of all ages. We can manage everything from a routine upset stomach to complex and chronic conditions that require ongoing care.
Expertise in diagnosis. There is a wide range of conditions that fall under "gastrointestinal disorders." This is why a careful, professional diagnosis is so important. Our pediatric specialists have the experience to make an accurate diagnosis, the first step to a comprehensive treatment and management plan.
Level 1 Surgery Verification. We have attained Level 1 Surgery Verification from the American College of Surgeons, a distinction that recognizes surgery centers that have improved surgical quality, prevented complications, reduced costs and saved lives.
Specialized care. Every member of your child's team is a pediatric specialist in gastrointestinal (GI) disorders. We provide a superior level of care, tailoring your child's treatment plan to meet his or her specific needs.
Child-centered environment. We know being in a hospital can be an anxious time for a child. From our kid-friendly rooms to our Child Life Specialists, we do everything we can to provide a safe, warm and reassuring environment for children and families. Learn more about our services for families.
Inpatient and outpatient care. We can treat some GI conditions using simple lifestyle changes or medication. Other conditions require long-term management and care. Services we provide include:

Physician consultations
Testing and screening services
Surgical procedures
Ongoing nutritional support

Patients can receive care at our main campus facility or at one of our specialty care locations. We have five convenient specialty care centers throughout the Washington, D.C., Maryland and Virginia area. If your child does not require hospitalization, our specialty care centers provide easy access to our team of specialists. You can get the GI services you need close to home, with the same level of expertise and excellence as you would find at our hospital.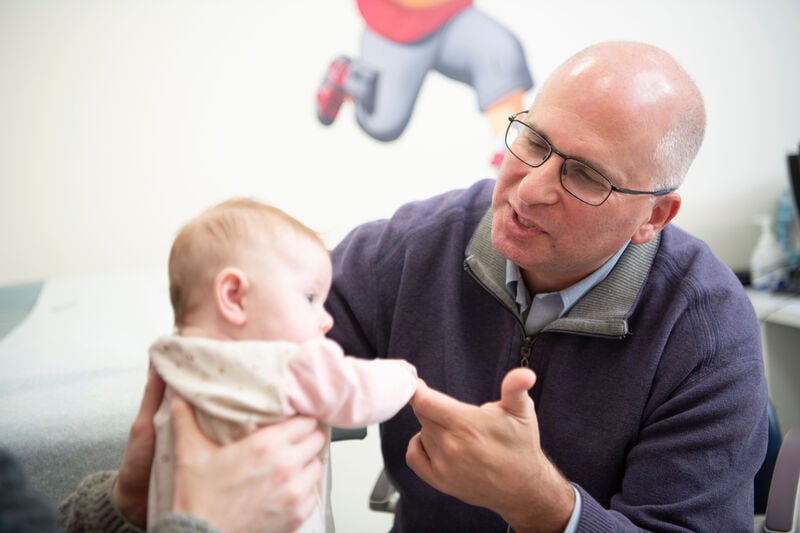 Collaborative Care
Our Gastroenterology team collaborates with the Division of Pediatric Colorectal & Pelvic Reconstruction providing specialized care for colorectal conditions in children. Gastroenterological procedures are often combined with colorectal procedures to minimize the amount of surgeries a child may require.
Gastroenterology Nutrition Clinic
Please fill out and bring to your child's first gastroenterology nutrition appointment: