The Children's National Heart Center provides specialized expertise across the full spectrum of congenital and acquired heart disease in children – from the most common to the most complex. In addition to general cardiac care, our renowned, multidisciplinary team offers state-of-the-art cardiac imaging and diagnostics, interventional cardiology and electrophysiology, heart surgery and cardiac intensive care.
Our Providers
Our pediatric specialists provide personalized care for your child's physical, mental and emotional health needs.
Contact Information
For appointments, please call 1-888-884-BEAR (2327) and for information, call 202-476-2020.
Choosing Children's National Hospital for Heart Care
Surgical expertise. Our renowned pediatric cardiac surgeons conduct more than 600 cardiac procedures each year, and care for a range of cardiac anomalies from the very rare to the most common issues. We are also one of few programs in the United States that offers a team of anesthesiologists subspecialty trained and certified in pediatric cardiac anesthesia. Learn more about our heart surgery outcomes.
Lifelong care. Children's National is home to 1 of only 40 Adult Congenital Heart Association (ACHA)-accredited programs in 25 states. Not only do we provide quality care for children with common and complex heart conditions, we provide specialized care for adult patients with congenital heart defects.
Prioritizing your child's development. The approach to cardiac care at Children's National extends beyond traditional cardiac care to include a specialized focus on the developing brain and long-term neurodevelopmental outcomes with our Neuro-Cardiac Critical Care Program. Clinical care begins with a prenatal diagnosis in the Prenatal Cardiology Program and then continues through any needed surgical procedures.
Pioneering research. At Children's National, we don't just use advanced techniques and devices. We are actively involved in identifying and developing the next generation of procedures and technology, such as tiny pacemakers for infants, that will enable the safest and most effective care of children's hearts.
Family-centered care. We work closely with you and your child throughout every step of the care process, in order to support the physical and emotional needs of your family during your child's treatment journey. Our team, including child life specialists, social workers, chaplains and behavioral health experts, offers the emotional support and resources parents and families need during this time.
Fixing Baby Jane's Broken Heart
"There are no other hands I'd want to fix my baby's broken heart than the team at Children's National," says one Virginia mom. Learn more about why you should trust the pediatric heart experts at Children's National for your child's heart care needs.
Children's National Heart Center: Specialized Expertise from International Experts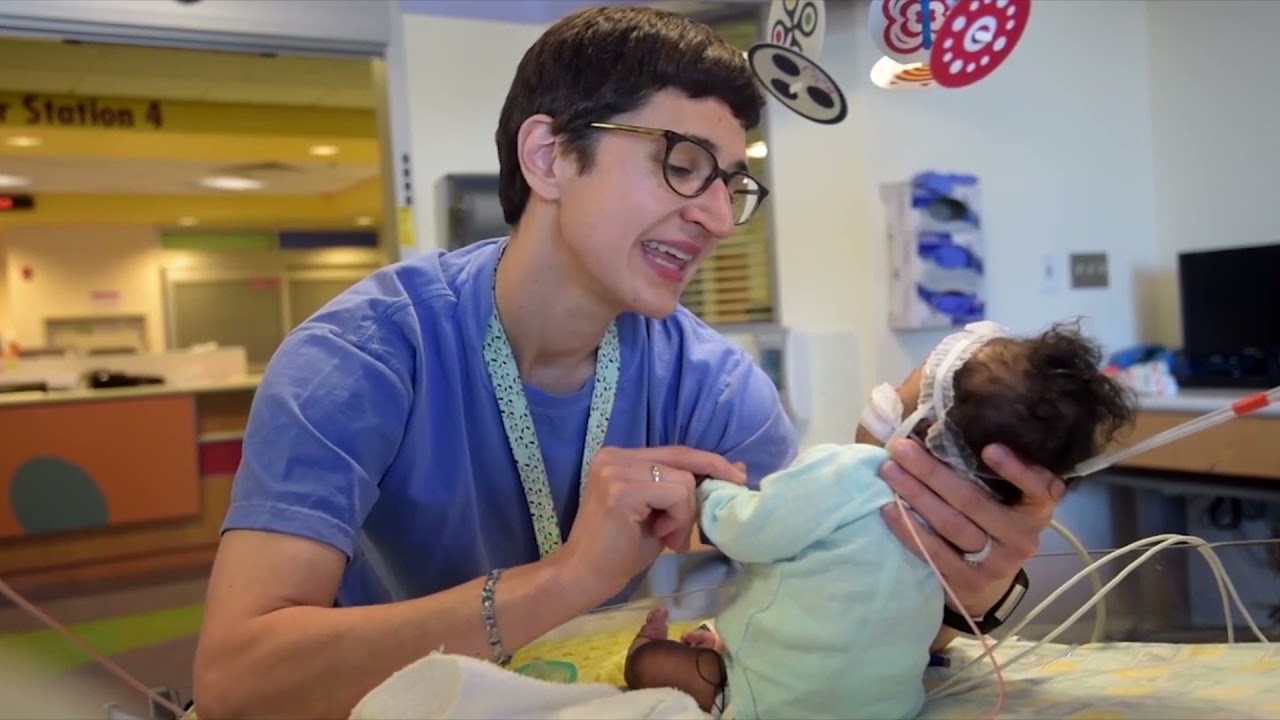 Children's National Heart Center Outcomes Data
We are dedicated to providing the best possible care to children and adults with congenital and acquired heart disease. Our large, experienced team provides high quality, personalized care to a large volume of patients each year.
Family Resources
Family Services
Find out more about our support services and helpful resources for families and patients.
Resource
Questions to Ask Your Pediatric Cardiologist
Resource
Social Work Services in the Heart Center
Resource
Questions to Ask Your Pediatric Surgeon
ACHD in the 21st Century
A comprehensive review of the evaluation, diagnosis and management of heart disease during pregnancy.
Pulse Ox Toolkit Materials
Download the Pulse Ox toolkit screening toolkit and presentations, which may be helpful to you.