Over the years, the survival rates for childhood cancers in the United States have dramatically increased. In fact, there are almost 100,000 survivors who are now 30 years removed from their initial cancer diagnosis. However, this increase in survival comes with the potential for more long-term cardiac (heart) issues from cancer treatments (chemotherapy and radiation therapy). These complications can occur as soon as the treatments start to as late as 30 to 40 years after treatments finish. With regular monitoring, cardiac changes can be noted earlier, and they can possibly be controlled or even reversed.
At Children's National Hospital we recognize the need for early heart care screening and intervention. We were the first in the region to create a pediatric Cardio-Oncology Program dedicated to the heart care of cancer patients.
Open Phase I and II Clinical Trials
Children's National offers patients and families access to innovative clinical trials for cancer.
Cancer Care at Children's National
Learn more about our Oncology program with a dedicated team of experts treating children with cancer.
The Cardio-Oncology Process
Niti Dham, M.D., leads our Cardio-Oncology Program within the Division of Cardiology. Dr. Dham and her team work closely with the oncology (cancer) team through the whole process, alerting them immediately of any changes. Together, the two teams come up with a plan that is safe for each patient.
Initial Diagnosis
When a child is first diagnosed with cancer, the oncologist will contact our Cardio-Oncology Program to let the team know that there is a new patient requiring cardiac evaluation. Based on the cancer treatment regimen, each patient will get the appropriate cardiac screening tests.
During Cancer Treatment
The Cardio-Oncology team continues to screen every cancer patient needing cardiac monitoring during treatments, identifying high and low risk patients. Whenever possible, every effort is made to overlap the cardiology and oncology visits. Consistent monitoring by a team of experts allows us to recognize even the slightest difference in cardiac function.
After Cancer Treatment
Our doctors will continue to see the patients even after they have finished their cancer treatment regimens to keep monitoring for early signs of cardiac changes. If needed, they act quickly to help control or potentially even reverse the process.
Healing Children Through the Power of Music
Our family-centered program is designed to meet your child's emotional, cognitive and social needs.
Meet the Team
Cardiologists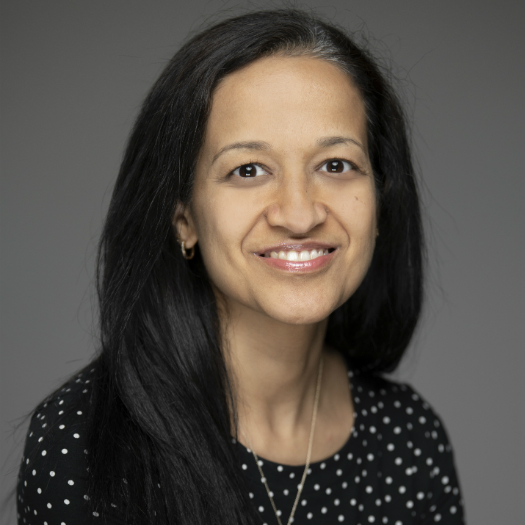 Niti Dham, MD
Director, Cardio-Oncology Program
Advanced Imaging Cardiologist
Advanced Cardiac Therapies and Heart Transplant Cardiologist