Cardiogenetics is the area of medicine that determines the genetic cause of heart disease. At the Children's National Heart Center, we established the Cardiogenetics Program to help families with known or suspected inherited heart diseases receive early detection and treatment. We're able to provide this care by leveraging our position as the largest clinical genetics program in the country – offering advanced care to more than 8,500 patients annually.
The Cardiogenetics Program combines our unique expertise in pediatric heart care and genetic testing, enabling families from across the mid-Atlantic region to come to us for state-of-the-art cardiac (heart) evaluation, genetic evaluation, testing and counseling.
Our Providers
Our pediatric specialists provide personalized care for your child's physical, mental and emotional health needs.
Contact Information
For more information about the Inherited Arrhythmia Clinic, call 202-476-3135. For more information about the Inherited Cardiomyopathy Clinic, call 202-476-2020.
Our Specialized Cardiogenetics Clinics
Children's National Hospital is one of the few pediatric centers in the nation – and the only center in the mid-Atlantic region – offering specialized clinics for inherited heart conditions, such as arrhythmias and cardiomyopathies.
Inherited Arrhythmia Clinic
When your child has an arrhythmia, he or she has an abnormal heart rhythm that beats too fast or too slow. Some arrhythmias (known as inherited arrhythmias) are caused by genetic factors, which may be passed down from parents to children. While there are many types of arrhythmias, these genetic conditions increase the risk of a life-threatening arrhythmia and therefore require highly specialized care.
Our specialists work together to evaluate and diagnose children and families with – or at risk for – inherited arrhythmias, including:
Long QT syndrome (LQTS)
Brugada syndrome
Catecholaminergic polymorphic ventricular tachycardia (CPVT)
Arrhythmogenic right ventricular cardiomyopathy (ARVC)
Highlights of our clinic include:
Multidisciplinary care team. Children's National is home to some of the country's leading experts in genetic diseases and heart rhythm disorders. This means your child will benefit from seeing a specially-trained heart rhythm specialist (electrophysiologist) and genetic specialist in the same room.
Family-centered genetic testing and evaluation. The key to detecting genetic heart conditions early is a comprehensive evaluation of all family members. In one convenient visit, our team can assess an individual's risk for a particular genetic condition, provide advanced cardiac testing, genetic testing and counseling. We also provide evaluation and screening for relatives after a sudden, unexplained death occurs in a family due to cardiac arrest or sudden infant death syndrome (SIDS).
Advanced testing. Through specialized electrocardiograms (EKG or ECG), exercise stress tests, cardiac imaging, medication infusions and DNA analysis, we use sophisticated techniques to provide accurate diagnoses for hereditary heart conditions that are often misdiagnosed or unrecognized.
Personalized treatment plans. An individualized treatment plan will be created for each family member, ranging from awareness of symptoms, simple life-style modifications and routine monitoring to medications and cardiac rhythm devices (pacemakers and implantable cardioverter defibrillators, or ICDs).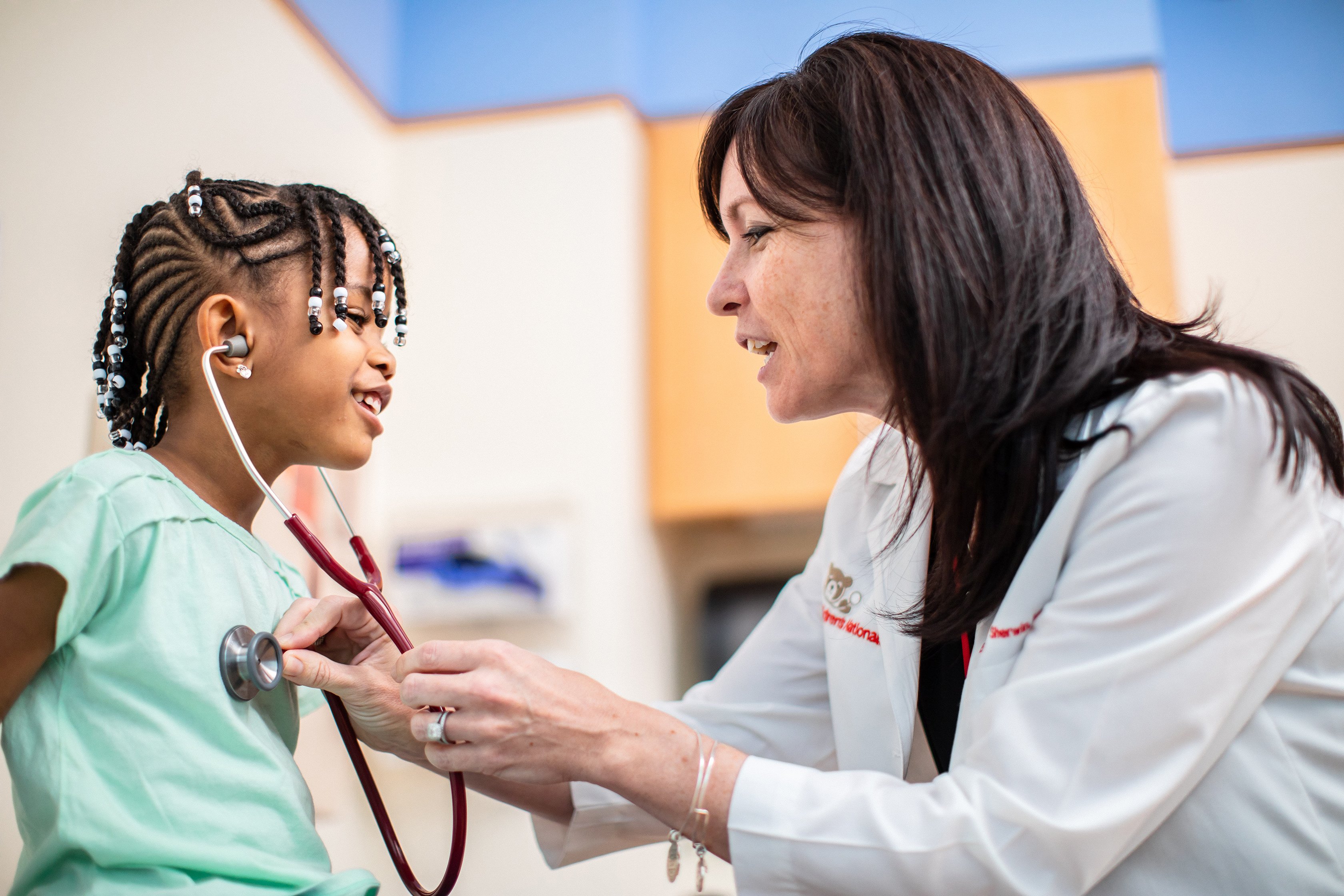 Inherited Cardiomyopathy Clinic
Cardiomyopathy is a disease of the heart muscle. The heart muscle can dilate, thicken, stiffen or not form completely. It can be inherited in families, meaning passed down from generation to generation.
The Inherited Cardiomyopathy Clinic at Children's National provides comprehensive evaluation and well-coordinated care for families affected by inherited cardiomyopathies (heart muscle disorders).
Since cardiomyopathies can be passed down genetically and are often undetected, it is important that families receive accurate diagnoses, genetic screening and support from a highly trained team.
We evaluate families with a history of or at risk for:
Dilated cardiomyopathy
Hypertrophic cardiomyopathy
Restrictive cardiomyopathy
Left ventricular noncompaction
Highlights of the inherited cardiomyopathy clinic include:
Comprehensive genetic counseling. We recognize that every family has unique needs. During genetic counseling sessions, our specialists educate family members about the specific cardiomyopathy in question and help other family members who may be at risk understand the condition. We take time to address individual concerns and offer emotional support and resources for patients and families during this time.
Early intervention. Early detection is one of the highlights of our program. Our team will quickly assess an individual's risk in relation to the entire family for a particular genetic condition. As our specialists evaluate all family members at risk for developing cardiomyopathy, it in turn can help families plan their futures as well.
Cutting-edge technology. We are at the forefront of cardiac care, using innovative techniques such as cardiac imaging to quickly get detailed pictures of you or your child's heart structure and detect complications that would otherwise go undetected.
Schedule an Appointment
We're here to help you schedule your child's appointment and prepare you for your visit. When scheduling an appointment at Children's National, it's important to let us know if your child is a new patient.
Make an appointment