Contact Us
For more information about our clown care services, contact Tawni Rochester at 202-476-3364 or by email.
Hospitals can seem like a scary place to children, whether they are a patient or a sibling. It can also be a frightening experience for parents who have a sick child in the hospital. To help alleviate a family's fears and anxiety, our Clown Care team provides artistic, humorous entertainment.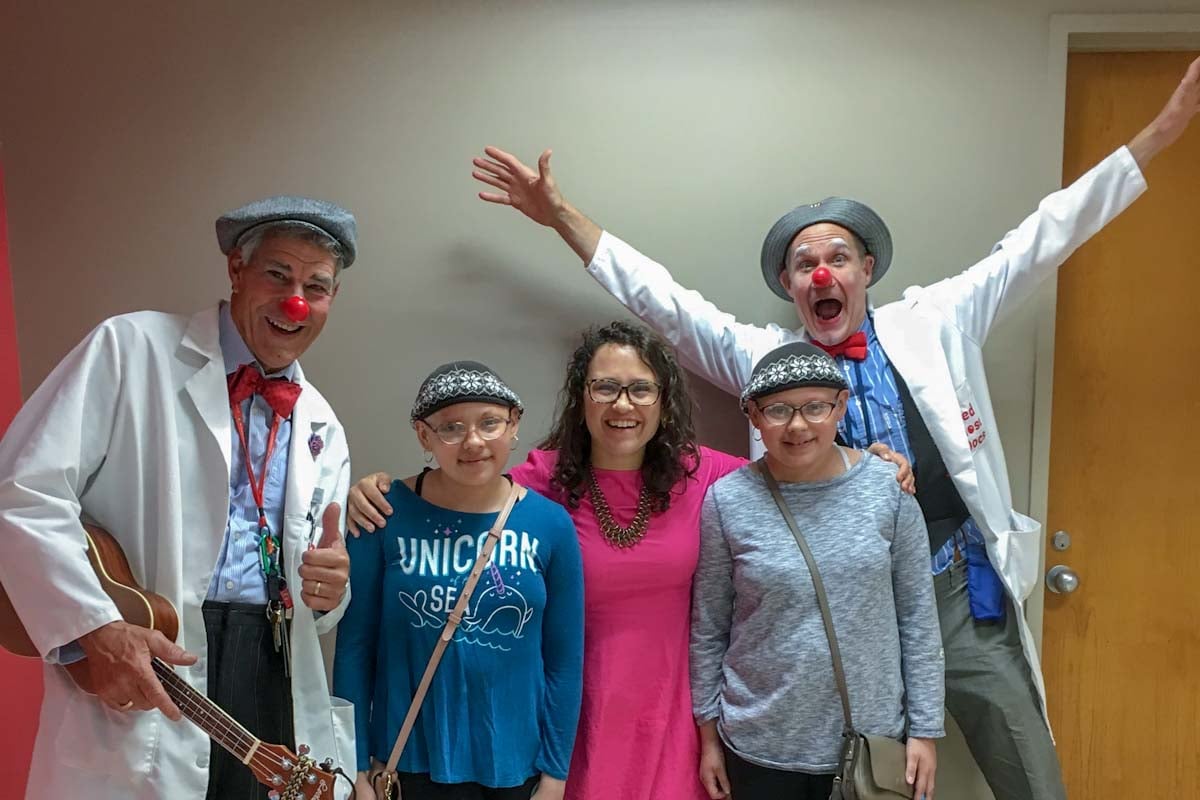 Our Clown Care Team
All of the clowns are professional circus clowns from the Healthy Humor Red Nose Docs, who have been trained specifically to perform in a hospital setting whether it's at a child's bedside or in an outpatient clinic.
These "doctors of delight" make "clown rounds" around the Main Hospital campus, a parody of medical rounds where laughter is the goal and humor is the chief treatment. The clowns use performances such as red nose transplants, kitty cat scans, funny bone exams, music and magic tricks to demystify even the most complicated, serious medical treatments and to support the emotional well-being of children and their families.
Clown Visits
The Clown Care team serves our inpatient units, intensive care units, outpatient clinics and acute care waiting areas, touching the lives of thousands of children and families each year.
Our clowns offer entertainment to children undergoing treatment for life-limiting and life-threatening illnesses, including cancer, accidental injuries, brain tumors, heart problems, craniofacial disorders, spinal cord tumors and malformations, and more.
Request a Visit
Families can also request a visit from our clown care team. To request a visit, please contact the registered nurse or a Child Life Specialist on your child's unit.
Our Clown Care History
Children's National has offered this program to children and families since 1997 through the generous support of corporate, Children's National Foundation and individual donors.
Clown Care, the signature community outreach program of the Healthy Humor Red Nose Docs, brings the joy of a classical circus to hospitalized children at 14 leading pediatric facilities across the United States.