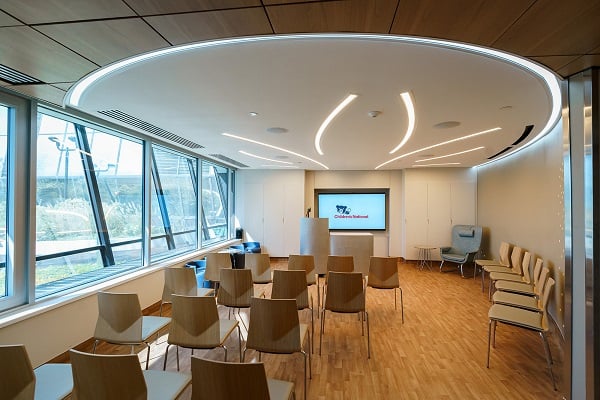 Board-certified chaplains are the core of the Chaplaincy Services staff at Children's National. Clinically trained on-call chaplains are available to patients, families and staff 24/7 for support, education, ritual and consultation. A Spanish-speaking chaplain is also available 20 hours per week.
Chaplains are spiritual and pastoral counselors who work with patients and families to access spiritual strength and resources. Chaplains offer care and support when patients and their families search for meaning in the midst of illness and hospitalization. In addition, chaplains can be advocates for families and patients whose traditions, practices and values are important in daily life and decision-making.
Chaplains educate nurses, interns, residents, fellows, faculty and other staff in being culturally/spiritually sensitive and appropriate. Children's National chaplains are frequent presenters at national gatherings for the Pediatric Chaplains Network and other local and national organizations.
Our team offers sacrament, ritual, services, workshops and memorials to assist in the integration of grieving and loss.
Children's National understands that families may need a quiet space for prayer or meditation during their visit or stay at the hospital. Our chapel is open to patients, families and staff for pastoral and spiritual care 24 hours per day, seven days per week.
The hospital's new spiritual care center (chapel) opened in September 2023 and provides patients, families and staff with a place to reflect and find comfort. Religious services and special events including meditation, music and spiritual play are available and open to everyone. All denominations are welcome. Upon request, the staff chaplains can provide rosaries, electric Sabbath candles, prayer rugs and holy books for each faith community.
This room connects with The Lavinia Lemon Pitzer Garden Room. This addition of the acute care room and spiritual space is in thanks to the generosity of the Lemon Foundation and a gift from Panda Express. The spaces overlook the garden, and the Garden Room allows patients medically unable to visit the exterior space to enjoy nature.
Chaplaincy Newsletter
Read our latest Holy Days Newsletter from the Chaplaincy Services staff.