Specialty Care at TidalHealth
About this Location
As part of an ongoing collaboration, Children's National Hospital cares for newborns in the special care nursery at Tidal Health in Salisbury, MD, a level IIA/B (Maryland State Criteria) neonatal intensive care unit (NICU) with 10 beds.

This is an affiliate location.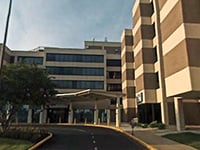 Our pediatric hospitalist group also provides care in the Pediatric Unit at TidalHealth. This program focuses on newborn care in a smaller regional program, while bringing expanded neonatal and pediatric care to the community through telehealth connections with Children's National subspecialists.
Children's National also offers endocrinology and diabetes care at TidalHealth through convenient telehealth consultations. An on-site care provider will see patients in clinic to conduct all necessary testing, and our physicians will conduct the rest of the appointment via video conference. At this location, our physicians see patients with type 1 and type 2 diabetes as well as prediabetes, with a goal of providing excellent care closer to home.
For more information on this location, visit TidalHealth.
Specialty Care
At this Children's National location, your child will have access to the following specialties