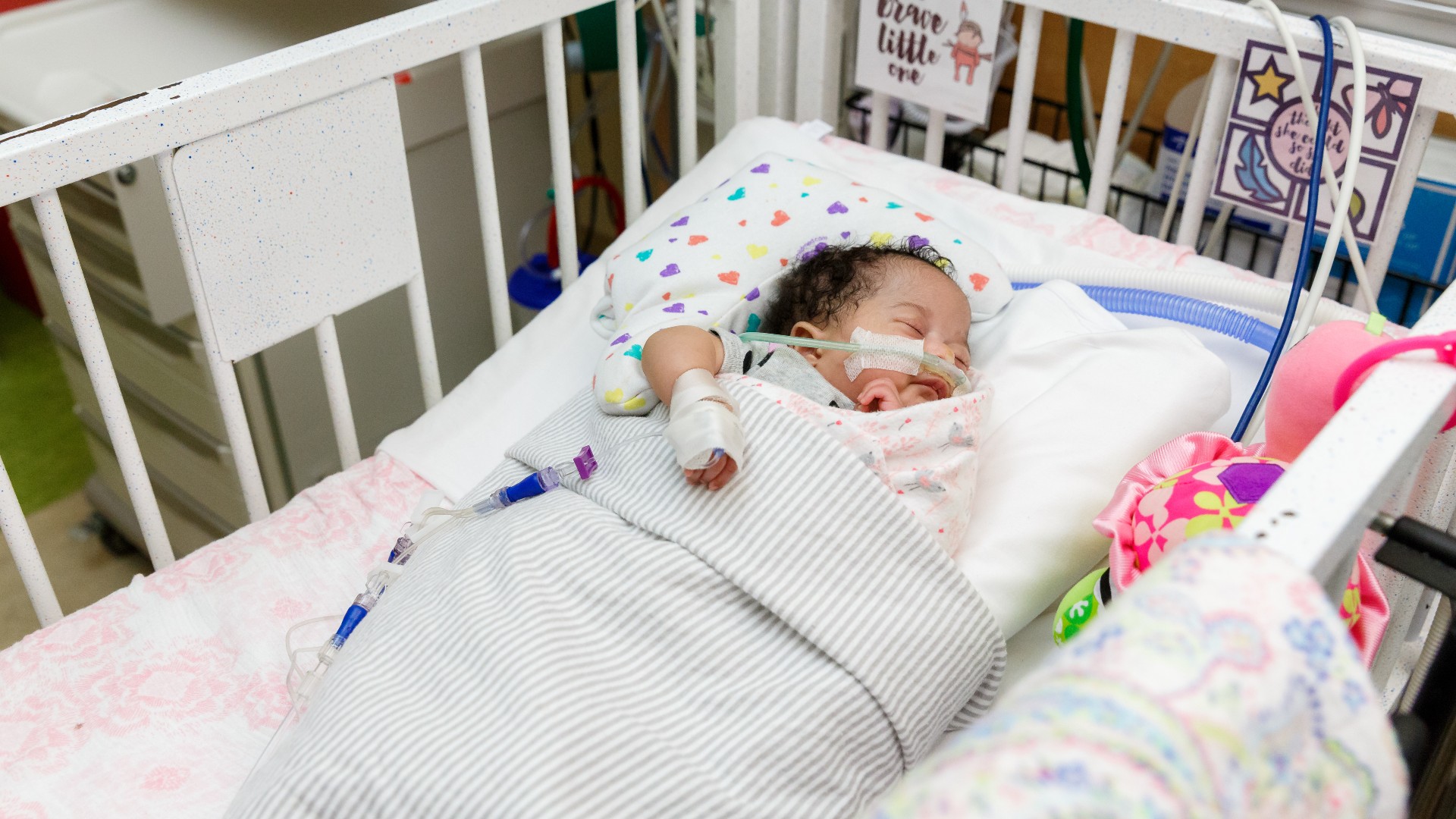 Neonatal Intensive Care Unit (NICU)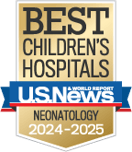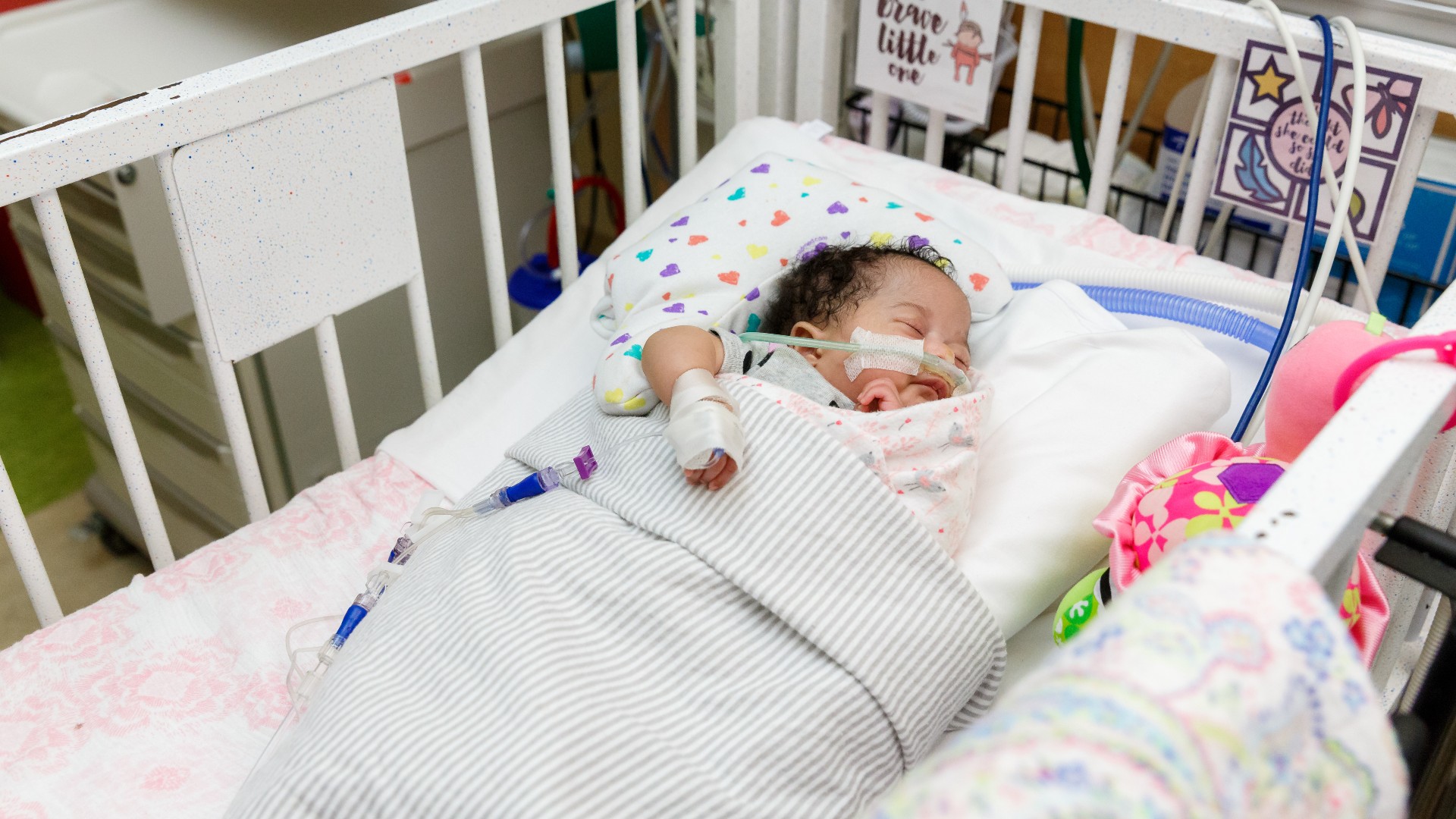 If you have a sick or premature infant, you want and need the best possible care. You'll find that care at Children's National Hospital — U.S. News & World Report has ranked our neonatology program number 1 in the country for six years in a row.
Our Providers
Our pediatric specialists provide personalized care for your child's physical, mental and emotional health needs.
Contact Information
For appointments, please call 1-888-884-BEAR (2327) and for information, call NICU administration at 202-476-5448.
At Children's National, our neonatal intensive care unit (NICU) is a Level IV NICU. As a Level IV NICU, we offer the highest level of care for premature and ill newborns, as designated by The American Academy of Pediatrics. This means we can:
Offer the full range of pediatric medical subspecialists, pediatric surgical subspecialists and pediatric anesthesiologists on site. Learn more about our team.
Perform complex surgical procedures to repair complex congenital or acquired conditions
Arrange for babies to come to the NICU and provide education for parents and families
Understanding NICU Levels
All neonatal intensive care units care for babies who need special help, but different NICUs offer different levels of care. Learn more about the different levels of NICU care (PDF).
Level 1: Basic Care
Level I NICUs provide care for healthy, full-term babies. They also stabilize near-term babies to get them ready to be moved to specialized facilities.
Level 2: Advanced Care
Level II NICUs offer care for babies born at or after 32 weeks and babies who are recovering from more serious health problems.
Level 3: Specialized Care
Level III NICUs care for very sick babies and offer access to a wide range of pediatric specialists and equipment, such as X-rays and ventilation support. The babies in these nurseries are generally born earlier than 32 weeks or have critical illnesses.
Level 4: Highest Level of Care
Level IV NICUs provide the highest level of neonatal care. They have a full range of healthcare providers, including pediatric subspecialists, specialized nurses and equipment to care for very sick babies.
What to Expect in Our NICU
Who will be caring for my child in the NICU?
What should I know about the NICU nursing staff?
What should I expect from the NICU patient rooms?
What programs and resources are available for my child and family?
How can I transition from the NICU to my home with my child?
Family Resources
Explore our dedicated NICU Family Resources page where you'll find helpful resources and supportive programs created to help families with loved ones in the NICU.
NICU Postpartum Support Program
The NICU Postpartum Support Program is an integrated behavioral health program designed to support parents of babies in the NICU at Children's National Hospital.
Additional Contact Information
For specific inquiries, please see additional phone numbers below.

NICU Administration: 202-476-5448
Admission to NICU (24/7): 202-476-5040
Admission Fax: 202-476-3459
Neonatal High Risk Follow-Up Appointments: 202-476-5405
Evenings and Weekends: 202-476-5000

For comments and questions, we welcome you to email the unit director.
Locations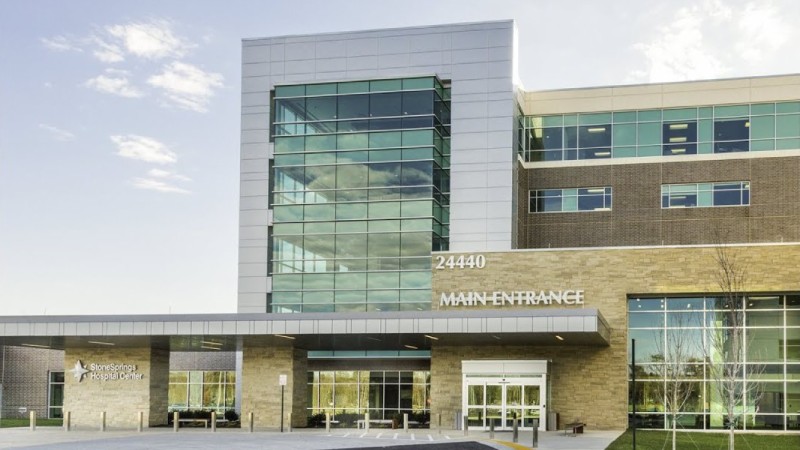 All Neonatal Intensive Care Unit (NICU) Locations
Take a Tour of Our NICU
Learn more and take a look around our Level IV Neonatal Intensive Care Unit (NICU) at Children's National Hospital. As a Level IV NICU, we offer the highest level of care for premature and ill newborns.