When your child is dealing with emotional, psychological or behavioral challenges, everyone in the family is affected. Our child psychologists and other mental health professionals understand the unique behavioral health needs of children and adolescents. We respectfully work together with your family to find the most appropriate treatments to address psychological challenges, promote psychological wellness and restore your child's quality of life. We coordinate care with other medical professionals, school personnel and care providers to address your child's emotional and behavioral needs.
Our Providers
Our pediatric specialists provide personalized care for your child's physical, mental and emotional health needs.
Contact Information
For more information about Psychology and Behavioral Health or to schedule an appointment, please call us. If you're the parent of a new patient, fill out the Psychology New Patient Intake Packet prior to your visit.
Treating Your Child's Unique Psychological Needs
Our Psychology and Behavioral Health team includes over 30 doctoral-level psychologists and an expansive training program including psychology fellows, pre-doctoral interns and graduate level trainees. Features of Psychology and Behavioral Health at Children's National include:
Individualized approach to treatment. Our team offers comprehensive psychological care throughout numerous specialty clinics, each uniquely designed to treat your child's particular needs. Psychological care is not a one-size-fits-all approach at Children's National, which is why we offer targeted programs for anxiety, early childhood assessment and treatment, and coping with chronic illnesses like diabetes, food allergies or celiac disease. Following a thorough assessment, our team develops the right treatment method for your child and family.
Integration with medical care. Our faculty are embedded in primary care and a number of medical specialty divisions to provide tailored, coordinated consultation and treatment as part of team-based medical care at Children's National.
Ongoing research to improve understanding of psychological needs and treatment methods. We are dedicated to providing evidence-based psychological care. Through our involvement in research based at Children's National and in collaboration with organizations such as the National Institutes of Health, our psychologists and behavioral health specialists are working to advance the field of psychology, so every child receives the care they deserve.
Support for the entire family. We understand that psychological conditions are difficult not only for the child, but also for parents and siblings. Our team offers compassionate support for social, educational and emotional difficulties that often accompany psychological and physical conditions. In addition to individual therapy sessions, family and group therapy sessions offer comprehensive support for the whole family.
Services We Provide
We treat every patient at Children's National as an individual. To accurately diagnose and provide the most appropriate care, we consider all the variables that might affect your child or teen.
Depending on your child's needs, our specialists may interview him or her separately from the parents. We also may have you or your child fill out questionnaires about different aspects of your child's life, including physical health concerns, difficulties at school and behavior with friends and family.
Our care team offers the following services:
Consultation with multidisciplinary teams
Family therapy
Early childhood behavioral health services (with parent-child interaction therapy (PCIT) for young children with disruptive behaviors)
Outpatient psychotherapy
School consultation
Group therapy for targeted needs (e.g. social anxiety)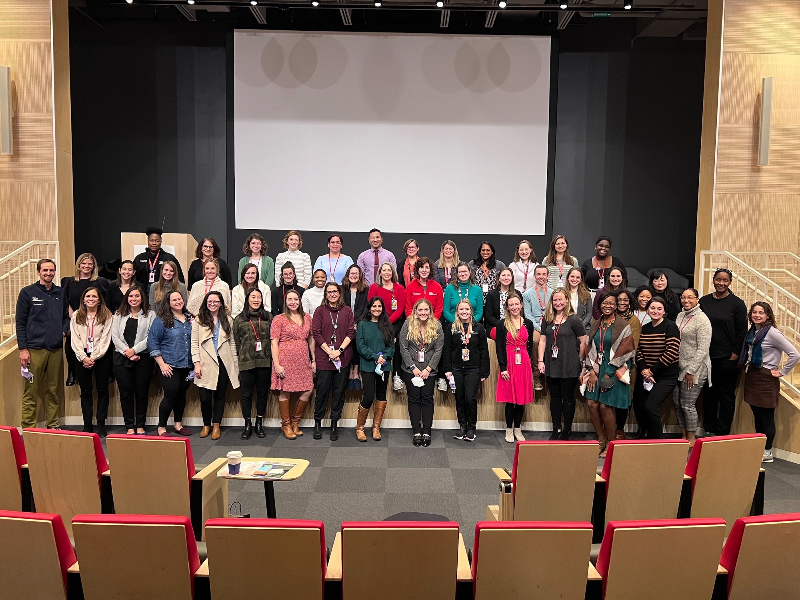 Multidisciplinary Specialty Programs
Some children and teens have complex conditions and benefit from multidisciplinary programs that call on the expertise of many specialists. We work closely with our colleagues in specialties throughout Children's National, including Psychiatry and Behavioral Sciences, to provide optimum treatment for our patients.
The Medical Psychology Program at Children's serves families and patients who have chronic medical conditions, acute physical symptoms or distress associated with medical treatment. Our psychologists are embedded in and serve as consultants to many divisions and programs throughout Children's including Allergy and Immunology, Bariatric Surgery, Cardiology, Craniofacial Program, Diabetes and Endocrinology, Epilepsy, Gastroenterology, Hematology, Kidney Transplantation, Neonatology, Oncology, Pain Medicine Care Complex, Pulmonary Medicine, Sleep Medicine, Trauma and Burn Surgery and Primary Care.
Services offered through our Medical Psychology Program include:
Helping children cope with medical regimens and procedures

Screening for mental health related side effects of medical treatment, such as developmental, educational or neuropsychological effects

Medical evaluations and consultation

Individual, family and group psychotherapy to help families cope with a child's illness, school attendance issues, bereavement and other issues.
Conditions We Treat
If your child has a psychological condition, they can receive excellent care from our Children's National specialists, who are uniquely qualified to help children and teens with a range of concerns, including:
Coping with chronic medical illnesses including Food allergies, diabetes, celiac disease, cancer, chronic pain, HIV, kidney disorders, sickle cell disease and other medical conditions
Disruptive behavior disorders
Mood disorders (i.e. depression)
Pediatric Acute-onset Neuropsychiatric Syndrome (PANS)/Pediatric Autoimmune Neuropsychiatric Disorder Associated with streptococcal Infections (PANDAS)
Discover the Latest News in Psychology from Children's National
From recent study highlights to mentions in the media and advice for families, our experts continue to be at the forefront of pediatric psychological and behavioral health care.