Children's National opens new child and adolescent inpatient psychiatry unit
Mental health experts share advice with parents in Facebook Live event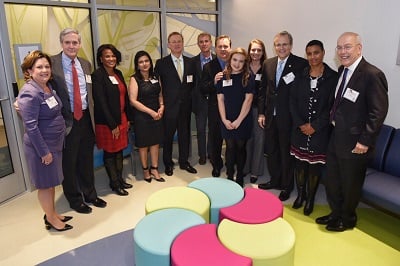 WASHINGTON—Children's National Health System today opened the doors of its newly renovated Child and Adolescent Inpatient Psychiatry Unit. The new unit is part of Children's vision to provide a model of integrated care and research for conditions of the mind and brain that can be replicated by other hospitals.
Data show that one in five U.S. teens will struggle with a mental health issue, and fewer than that receive treatment. "When I consider what's needed to help kids grow up stronger, mental and behavioral health is one of my top priorities," said Kurt Newman, M.D., President and CEO of Children's National. "By bringing medical breakthroughs from the laboratory to a child's bedside faster and more efficiently, our team of medical experts and neuroscientists will pioneer integrated approaches and transform how we care for children with disorders of the mind and brain."
The renovation is an integral component of the plan to create a comprehensive Healthy Mind and Brain Institute at Children's National offering patients precise, personalized assessments, diagnoses and treatments. The new inpatient psychiatry unit is a major step towards this vision with hopes to improve early recognition and treatment of mental health conditions.
Last year, Children's National treated more than 900 children with mental health concerns within the psychiatry inpatient unit. Children's National currently employs 80 faculty and staff who specialize in mental health, including 12 fellows and 30 rotating residents who treat a range of conditions, such as anxiety, autism spectrum disorders, depression, obsessive-compulsive disorder and schizophrenia.
"Over the past decade, one of the biggest shifts I've seen in this field has been in discussions about mental health," said Adelaide Robb, M.D., chief of psychiatry at Children's National. "New discoveries have made the conversation easier, though by no means has it lost its stigma. There's still much work to be done to get children the help they need, when they need it."
World marathoner Jonathan Terrell was recognized for his efforts to raise $1 million to donate to Children's Child and Adolescent Inpatient Psychiatry Unit. By completing seven marathons in seven days on seven continents, Jonathan reached his monetary goal for the unit and raised overall awareness for mental health.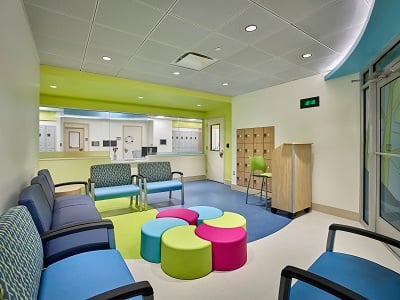 The unit's new design balances the latest safety features and monitoring with a comforting and welcoming space for patients. Tranquil nature-themed murals line many walls, displaying soothing scenes, such as forests, seascapes and meadows.
The unit also features a shared exercise room equipped with treadmills, stationary bikes and elliptical machines; multi-purpose rooms for educational and therapeutic programs and activities; and classrooms. The Child and Adolescent Inpatient Psychiatry Unit was designed by Array Architects and construction was done by Gilbane Incorporated.
Following the opening of the new unit, Children's National hosted a Facebook Live event to further the discussion about mental health and share advice with parents. Dr. Newman and Dr. Robb were joined by Pediatric Hospitalist Kavita Parikh, M.D., M.S.H.S., and Lee Beers, M.D., medical director for Municipal and Regional Affairs within the Child Health Advocacy Institute at Children's National. Children's multidisciplinary experts discussed toxic stress that kids may experience after being exposed to violence and other adverse events.
In addition to inpatient psychiatric care, Children's National offers outpatient services at its satellite facilities around the Maryland, District of Columbia and Virginia region.
Media Contact: Kathleen R. Lee | 301-244-6731 | 202-476-4500
Related Departments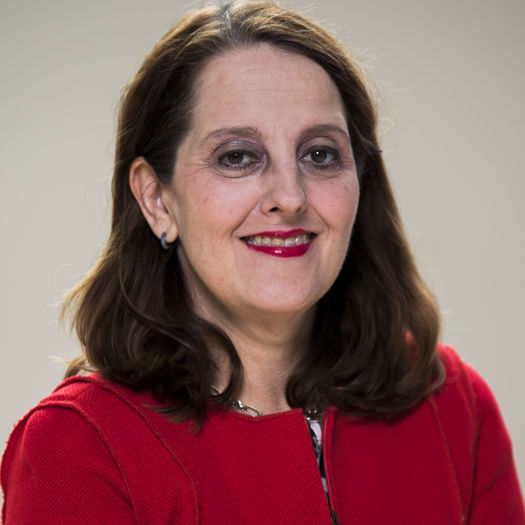 Adelaide S. Robb, MD
Division Chief, Psychiatry and Behavioral Sciences
Adelaide S. Robb, MD
Locations
Departments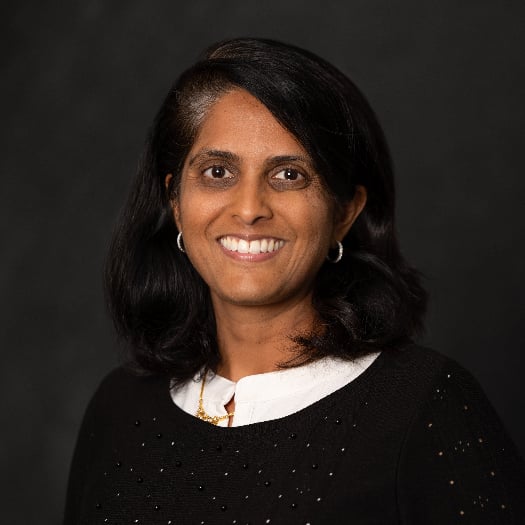 Kavita Parikh, MD
Director of Research, Division of Hospital Medicine
Hospitalist
Kavita Parikh, MD
Locations
Departments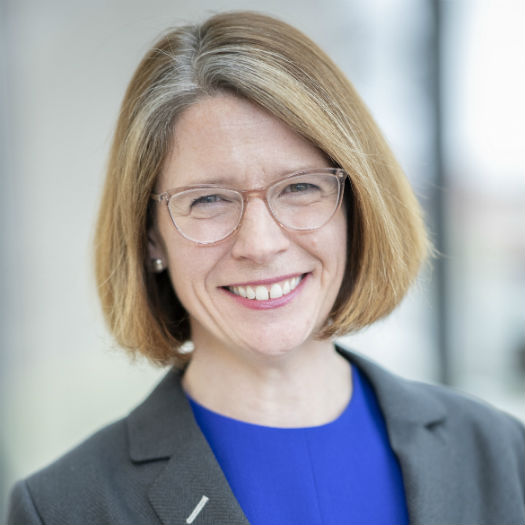 Lee Ann Savio Beers, MD
Medical Director, Community Health and Advocacy
Lee Ann Savio Beers, MD
Locations
Departments