Children's National Releases First Study Showing Academic Impact of Concussions on School-age Students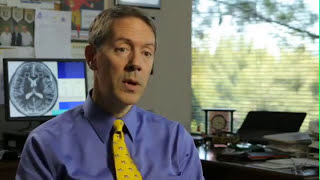 Washington, DC -- In a compelling study, Children's National Health System researchers found that as many as 88 percent of high school, middle school, and elementary school students who sustained concussions, had academic problems within four weeks of sustaining the injury. The study was reported in Pediatrics.
Gerard Gioia, PhD, the Director of Safe Concussion Outcome, Recovery & Education (SCORE) and Danielle Ransom, PsyD, postdoctoral research fellow at Children's National, first author, were co-contributors.
The study showed, for the first time, the significant impact of concussions on the learning and performance of students from kindergarten through 12th grade. The adverse effects of concussions have been a significant focus in sports, but less so in academics. This study provides the first empirical evidence of this important effect.
Among students not yet recovered from their concussion, high school students were "more adversely affected" than their younger counterparts, although students at all levels reported academic challenges. The findings suggest that school-based management plans are needed to reduce adverse academic impacts and concerns.
"Higher academic demands on the concussed student, as experienced in high school, appear to be directly related to a higher number of reported academic problems," says Dr. Gioia. "In addition, the student's level of post-concussion symptoms has a direct relationship to the extent of academic effects. When kids have concussions, the potential academic challenges must be attended to."
Within a month of suffering a concussion, 88 percent of symptomatic students reported school problems due to headaches, fatigue, and concentration issues, while 77 percent reported diminished academic skills while taking notes, spending more time on homework, and studying.
"In this study, we wanted to obtain empirical data on these important issues impacting kids during concussion recovery," said Dr. Ransom. "We found a relationship between post-concussion symptoms and recovery and how well kids are dealing with the demands during their return to school, particularly for high school students."
While students across all grade levels reported concerns with adverse effects on school learning and performance, 67 percent of high school students reported feeling moderately or very concerned, compared to 52 percent of those in middle school, and 38 percent in elementary school.
Parents of actively symptomatic students also reported higher levels of post-injury school-related concerns than parents of recovered students.
Standardized protocols have been recommended for returning to sports as outlined in recent guidelines from the International Conferences on Concussion in Sports and the American Academy of Neurology, yet there has been significantly less attention directed at concussion effects related to academic concerns and performance.
"We realized that we just had anecdotal evidence on the impact of concussion on academics, but nothing solid," Dr. Gioia says. "We started to ask kids in the clinics what they were struggling with."
Gioia leads a Children's National team that has had broad experience in concussion treatment and research in coordinating a student's return to school following concussion.
"Over the last 10 years, schools have clearly improved in dealing with concussion issues, but there is a long, long way to go," he says.
Contact: Emily Hartman at 202-476-4500.
###
Gerard Anthony Gioia, PhD
Director, Safe Concussion Outcome, Recovery and Education (SCORE) Program