Bringing a baby into this world is a life-changing experience for you and your family. At Children's National Hospital, we do everything possible to ensure you deliver at the hospital of your choice. Our meticulous prenatal planning means your baby gets the best available neonatal care as quickly as he or she needs it.
Support and Planning for a Safe Delivery
Our Prenatal Pediatrics Institute team at Children's National works with you and your obstetrician or maternal-prenatal medicine specialist to plan a safe delivery. If your baby needs neonatology care after birth, Children's National offers that care through one of the top-ranked Neonatology programs in the country.
This may include:
Choosing a delivery hospital. In most cases, you can deliver your baby where and when you choose. If your baby is at risk for a life-threatening condition immediately after birth, we may recommend you deliver near Children's National. However, this rarely happens.
Determining whether your baby needs advanced delivery planning available through our critical care delivery program. Developed by one of our renowned prenatal cardiology experts and an award-winning surgeon, we plan for the immediate needs of babies at risk for complications after birth. We are the first program in the country offering this level of delivery coordination for babies.
Transporting your baby to Children's National. If treatment is needed immediately after birth, we can arrange the fastest and safest possible transportation right away. We are the only hospital in the Washington, DC, area with a rapid air and group transport system dedicated exclusively to pediatric patients. Learn more about Transport Medicine.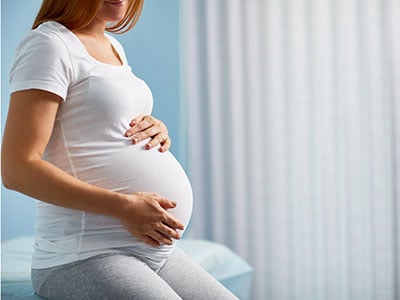 Transitioning from Prenatal Care to Neonatal Care
Your baby's birth is just the beginning of your family's journey with us. As one of the best transitional care programs in the country, we offer some of the best care for any neonatal condition.
We offer many neonatal care programs. Depending on your baby's condition, he or she may receive care in our:
We're Here to Answer Your Questions
If you have questions or need more information about the Prenatal Pediatrics Institute, please call 202-476-7409 or email us.