At Children's National Hospital, our pediatric team includes neurodevelopmental specialists who understand healthy brain development and care. We provide personalized testing, diagnosis and treatment, as well as comprehensive support and follow-up care. Our specialists treat many types of conditions, ranging from learning delays to movement disorders to degenerative brain disease.
Our Providers
Our pediatric specialists provide personalized care for your child's physical, mental and emotional health needs.
Contact Information
For appointments, please call 1-888-884-BEAR (2327) and for information, call 202-476-2327.
Comprehensive Neurodevelopmental Resources
Neurodevelopmental disorders can affect your child's ability to think and function normally. Symptoms of behavior or learning difficulties, autism, brain tumors or other brain and developmental disorders can appear at birth or in later years. We evaluate and treat newborns through young adults who have these and other types of intellectual and developmental disorders.
Our Neurodevelopmental resources include:
Coordinated care, resources and support. We'll coordinate your child's care in an inpatient or outpatient setting and provide help at home or in school, including a personalized care plan. Compassionate experts will teach your child and your family about living with neurodevelopmental conditions. We'll also help you communicate with school systems and others about your child's condition, resources needed or other concerns. Your neurodevelopmental pediatrician will direct your child's care, including prescription medicine and test results.
Comprehensive, multidisciplinary teams. Our specialists work together to provide expertise tailored to your child's specific condition. Areas of specialization include pediatric neurology, neuropsychology, child psychiatry and neurogenetics. Other programs include pediatric stroke, fragile X, and neurorehabilitation care. Nurse practitioners, genetic counselors and other care team specialists collaborate to assure well-rounded and complete care.
Research for better care. Children's National doctors and scientists team up with each other and with other research leaders to study healthy brain development, function and growth. Children's National oversees the Intellectual and Developmental Disabilities Research Center in Washington, D.C., funded by the National Institutes of Health (NIH). Studies like these lead to better understanding, treatments, and preventive care.
Neurodevelopmental Pediatrics Overview
Neurodevelopmental conditions we treat include:
Communication disorders
Developmental coordination disorders (dyspraxia)
Developmental delays
Neurogenetic conditions
Existing patients
Refill Request Process
We are unable to refill medications if the patient has not had an office visit within the past six (6) months. If the patient has had an office visit within the past six (6) months, please contact us.
Leukodystrophy and Myelin Disorders Program
The Leukodystrophy and Myelin Disorders Program provides comprehensive clinical care, diagnostic testing and the most advanced treatments for children with inherited white matter diseases, or leukodystrophies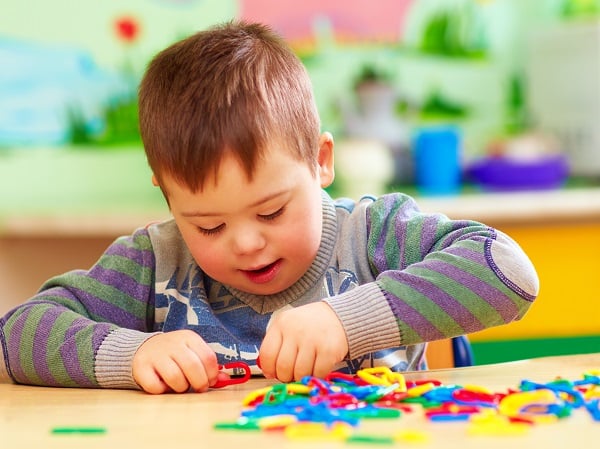 Fellowship Opportunity
Leadership Education in Neurodevelopmental and Related Disabilities Fellowship at Children's National
Children's National experts in pediatric neurodevelopment, psychology and related disciplines guide participants in the LEND-CN Fellowship as they prepare to care for children throughout their careers.