Children's National Hospital team talks healthcare provider mental health and burnout with Vice President Harris and Surgeon General Murthy
Vice President Kamala Harris and U.S. Surgeon General Dr. Vivek Murthy visited Children's National Hospital Monday afternoon to meet with healthcare workers and learn more about burnout.

"As nurses, we're often the only hope parents and families have in their most vulnerable times. That's a humbling role and what keeps me going. It's an honor I take very seriously," said Joy Budd-Bostic, a Pediatric Intensive Care Unit (PICU) nurse with Children's National Hospital for 15 years, as she toured Harris and Murthy around Children's National.

Harris and Murthy also delivered remarks regarding Murthy's new report, "Surgeon General's Advisory Addressing Health Worker Burnout." The report warns of nationwide burnout among healthcare workers that existed well before the pandemic but has been exacerbated after more than two years of dealing with COVID-19. It also issues a call to action that the situation must be addressed to prevent future worker shortages.

"Our healthcare workers are struggling and need tangible support and solutions," said Christiane Corriveau, M.D., co-director of the Clinician Well-being Program at Children's National and pediatric critical care physician. "We are so grateful for the Surgeon General's advisory which frames crucial steps healthcare systems should take."

The Biden administration is calling for new investments and steps to protect the mental wellbeing of healthcare workers, including the expansion of counseling offerings, reducing administrative burdens and promoting worker safety on the job.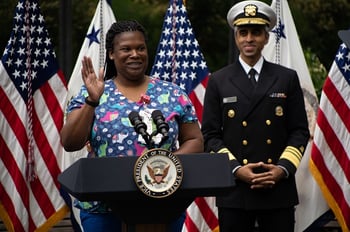 "The last couple of years have truly been a trial. I've watched my coworkers work around the clock and skip breaks to care for the children entrusted to us," said Monique Cauley, a PICU nurse with Children's National for 14 years who introduced Harris. "We keep each other going with laughter and comradery. But our workforce needs support. I'm glad the Vice President and Surgeon General continue to lead on this issue. We're stronger together."

At an organizational level, Children's National offers many resources to support employee mental wellbeing, including a 24/7 Employee Assistance Program for staff and their families, daily meditation sessions, behavioral health programs, on-demand support and peer support programs.

"I was honored to share the innovative solutions, including peer support and the evidence-based SKY breath meditation workshops that we are implementing for our teams at Children's National," said Hemant Sharma, M.D., co-director of the Clinician Well-Being Program at Children's National and chief of the Division of Allergy and Immunology. "This commitment of the Vice President and Surgeon General will catalyze much needed changes to the culture and systems of healthcare to improve the wellbeing of this vital workforce."

"Healthcare provider mental health isn't politics, it's real. In 2020 we were healthcare heroes and now that can feel like it was swept under the rug," said Budd-Bostic. Her message to the community? "Don't forget about us. Allow us some grace. And be kind to each other."

Media contact: [email protected]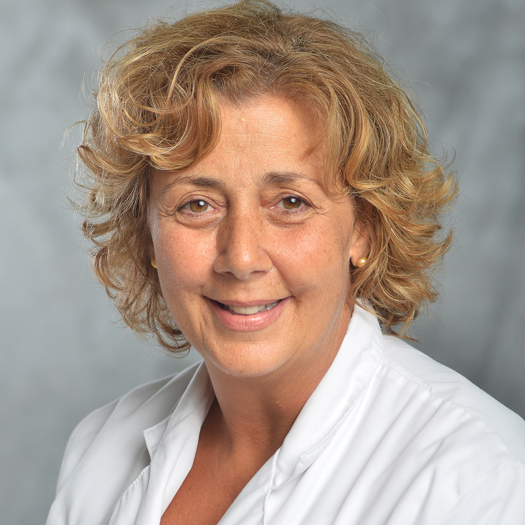 Christiane O. Corriveau, MD
Co-Chair, Provider Well Being Initiative
Critical Care Specialist
Christiane O. Corriveau, MD
Locations
Departments
Hemant Prashad Sharma, MD
Division Chief, Allergy and Immunology
Director, Food Allergy Program
Hemant Prashad Sharma, MD
Locations
Departments
About Children's National Hospital