Washington Business Journal Covers Presentation From Children's Cardiologist at Innovation Symposium
Cardiologist Anita Krishnan, MD, Center for Heart, Lung, and Kidney Disease, presented a non-invasive fetal electrocardiogram device at the Pediatric Surgical Innovation Symposium on October 23, 2015. Experts from the Sheikh Zayed Institute and device developers from around the country came together to compete for one of two $50,000 prizes for pediatric medical devices.
Read the article, here.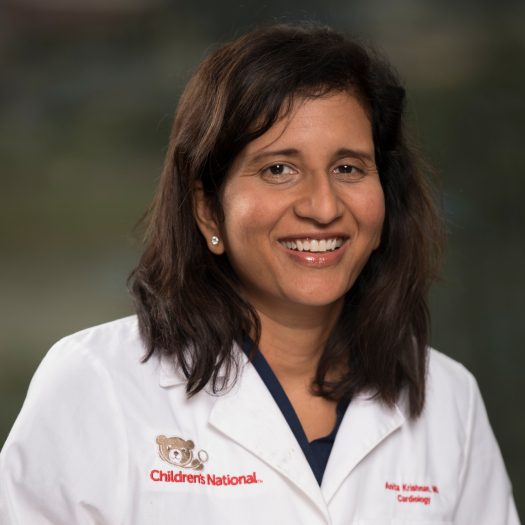 Anita N. Krishnan, MD
Advance Imaging Cardiologist