Children's National Receives Accreditation from American Academy of Sleep Medicine for its Sleep Disorders Center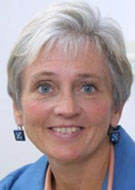 Washington, DC - Children's National Health System's Sleep Medicine program has received accreditation from the American Academy of Sleep Medicine (AASM) as a sleep disorders center.
The sleep center exceeded all standards for professional health care as designated by the AASM. Besides patient care and quality assurance, the standards address core areas such as personnel, facility and equipment policies and procedures, and data acquisition. Additionally, the sleep center's goals must be clearly stated and include plans for positively affecting the quality of medical care in the community it serves. The Children's accreditation is in effect until 2018.
"This is an important step in moving Children's National to the forefront of pediatric sleep medicine and positioning our program among the very best in the nation," said Judith A. Owens, MD, FAASM, director of Sleep Medicine. "This achievement would not have been possible without the perseverance and hard work of our Lab Manager, Patrick Sorenson, the efforts of an extremely dedicated technical and support staff, and the support of the Children's administration."
"Sleep disorders have long been underestimated in children," added Gerard R. Martin, MD, Children's National Senior Vice President of Center for Heart, Lung, and Kidney Disease, Medical Director for Global Services. "Children's National has put together a comprehensive team to deal with this growing problem."
The AASM has congratulated the Children's National Sleep Medicine program on "meeting the high standards required for receiving accreditation as a sleep disorders center," said Timothy Morgenthaler, MD, AASM president. "The Sleep Medicine program is an important resource to the local medical community and will provide academic and scientific value in addition to the highest quality care for patients suffering from sleep disorders."
Over the last year, Children's National has enlarged patient room areas, created a highly efficient "dual use" space in the newly renovated lab for sleep clinic during the day and sleep studies at night, increased the number of beds from four to s, and made them "pediatric friendly" for children, says Patrick G. Sorenson, MA, RPSGT, manager of the sleep laboratory within Children's National's pulmonary department.
A new policy and procedures manual has been put in place, "which is the crown jewel of what we have, which is a tight knit system," Sorenson says. The policies govern the administration of oxygen, tracheostomies, and sleep studies. "It took a year to meet all the exacting requirements of the accreditation agency. This is a great accomplishment, "Sorenson says. "We are the only accredited lab working exclusively with the pediatric population in the DC area."
As many as 30 patients are seen each week, and the center is receiving "an increase in referrals for children with complicated medical issues," Sorenson says. "We're getting children who can't be studied anywhere else. It was important that we met the exacting specifications of the American Academy of Sleep Medicine for all age groups, there is no separate distinction for pediatric or adult populations."
The Children's National sleep facility serves young people from birth to 20 years old, with 85 percent of those patients having sleep disorders including narcolepsy, movement disorders, obesity, and other issues. The sleep facility includes a clinical office and sleep lab, which is a 24-hour-a-day operation.
The American Academy of Sleep Medicine accredited a sleep disorders center for the first time in 1977. Today there are more than 2,500 AASM-accredited sleep centers across the country.

Contact: Joe Cantlupe at 202-476-4500.
###




Related Departments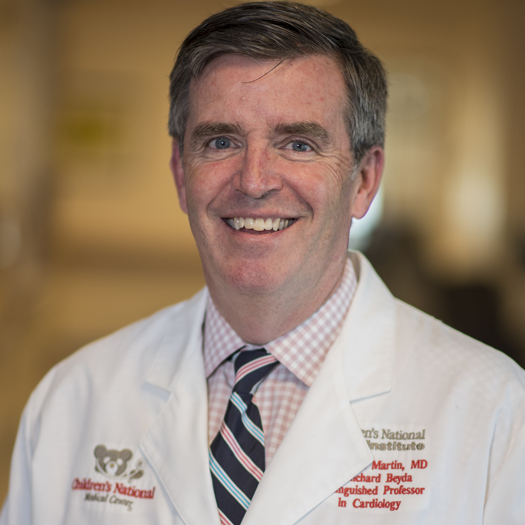 Gerard R. Martin, MD
Cardiac Ambassador to Global Services
Cardiologist
Gerard R. Martin, MD
Locations
Departments