Team Kid POWER™(known as KiPOW!) started in Washington, D.C., in 2012 through the leadership of cardiologist Michele Mietus-Snyder, M.D., and then-George Washington University Medical School student Nisha Narayanan, M.D.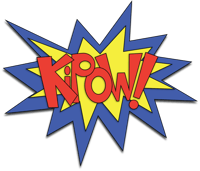 KiPOW! was designed to help kids take full advantage of the physical activity programs, health education and nutritious meals available in D.C. public and public charter schools through the D.C. Healthy Schools Act of 2010.
Through the volunteer program, George Washington University medical students serve as health mentors in the schools. They encourage healthy choices as they:
Eat lunch with kids, building bonds over fresh, local veggies
Play fun, physical games to engage kids in exercise
Educate students on health topics from nutrition to sleep
Evidence-based health promotion principles therefore are not just taught to school children, but lived. The kids develop healthy habits that will benefit them throughout their lives. Meanwhile, the med students get hands-on experience in health education and behavioral change that will someday benefit their patients.
---

Our mentorship program brings medical students into public schools to engage kids in physical activity, health education and better nutrition.
---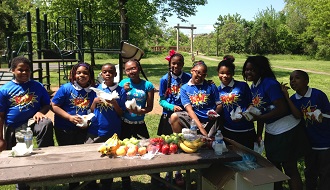 Our Dynamic Team
KiPOW! is made up of pediatricians, pediatric residents and medical students from institutions around the United States and Canada who are dedicated to putting a stop to childhood obesity and the associated cardiometabolic dysregulation. Learn more about our team.
Why We Serve the Community
U.S. Preventative Task Force guidelines recommend more than 26 hours of face-time for long-term pediatric behavioral change for optimal weight, which is not attainable in the traditional clinical model. Trained medical and undergraduate KiPOW! "superheroes" can feasibly and sustainably fill this gap by visiting schools weekly and spending time with children during the school day or aftercare program.

The National School Lunch Act and the Free and Reduced Lunch Plan Expansion provide nutritionally balanced, low-cost or free meals to millions of children each and every school day. Two hundred minutes of physical education is also required for every 10 days of school (20 minutes per day). We have set even higher goals for school nutrition and activity in Washington, D.C., with the D.C. Healthy Schools Act, which is still failing to reach full implementation.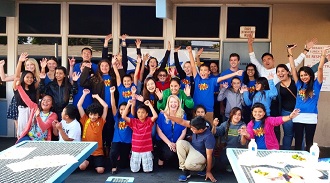 Start a Chapter
KiPOW! has been successfully replicated in Irvine, CA, with plans to expand underway in New York, NY; Oakland, CA; Dallas and Toronto. It was always envisioned that this model would succeed in any community with dedicated undergraduate and health professional mentors to provide volunteer energy, and with elementary and middle school students experiencing material poverty. To learn more about starting KiPOW! in your community, contact Michele Mietus-Snyder, M.D., and learn more about our program.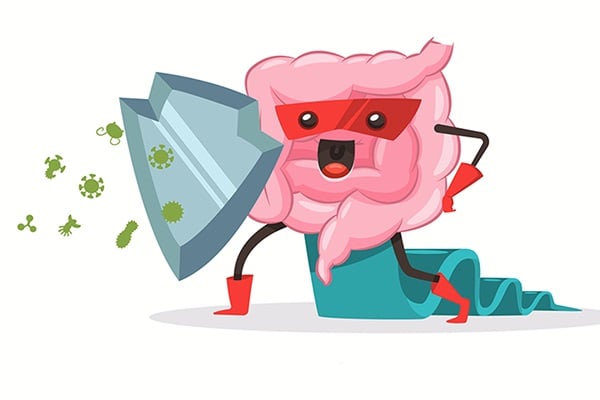 How Nutrition Can Build an Army to Protect Us Against COVID-19
We can help our bodies keep COVID-19 at bay when we eat lots of colorful, fiber-rich veggies to help cultivate a healthy microbiome — the network of bacteria, viruses, parasites and fungi, found primarily in the gut — according to recent studies noted in an article by KiPOW.