Treatment
Focused Ultrasound (HIFU/LIFU)
Focused ultrasound is a non-invasive procedure that uses sound waves to treat some conditions. Children's National Hospital was recognized as the first worldwide Center of Excellence by the
Focused Ultrasound Foundation
in 2020. Children's National is home to the Insightec MR Image-Guided Focused Ultrasound Brain System, which is being used in
ground-breaking clinical trials
for pediatric brain tumors and epilepsy conditions.
How Does Focused Ultrasound Work?
Focused ultrasound uses an acoustic lens to concentrate multiple sound waves on a point in the brain. At the same time, real-time MRI (magnetic resonance imaging) is used to guide the waves and treat the targeted tissue.
What Are the Different Types of Focused Ultrasound?
Trancranial focused ultrasound can be divided into 2 modalities: high-intensity focused ultrasound (HIFU) and low-intensity focused ultrasound (LIFU). Focused ultrasound with high intensity has been used to thermally ablate or mechanically fractionate tissue. In contrast to HIFU that induces irreversible cell death, LIFU is able to induce reversible biological effects, such as disrupting the blood-brain-barrier.
What Are the Benefits of Focused Ultrasound?
Since this technology uses intersecting beams, focused ultrasound offers:
Extreme precision and accuracy
The ability to treat very small and deep targets
Faster recovery
The potential for increased therapeutic delivery of chemotherapy agents by disrupting the blood brain barrier. We will be conducting clinical trials exploring these opportunities.
Because there are no cuts on your body, you will likely be able to go home the same or next day after the procedure.
Cutting-Edge Non-Invasive Surgery for Brain Tumors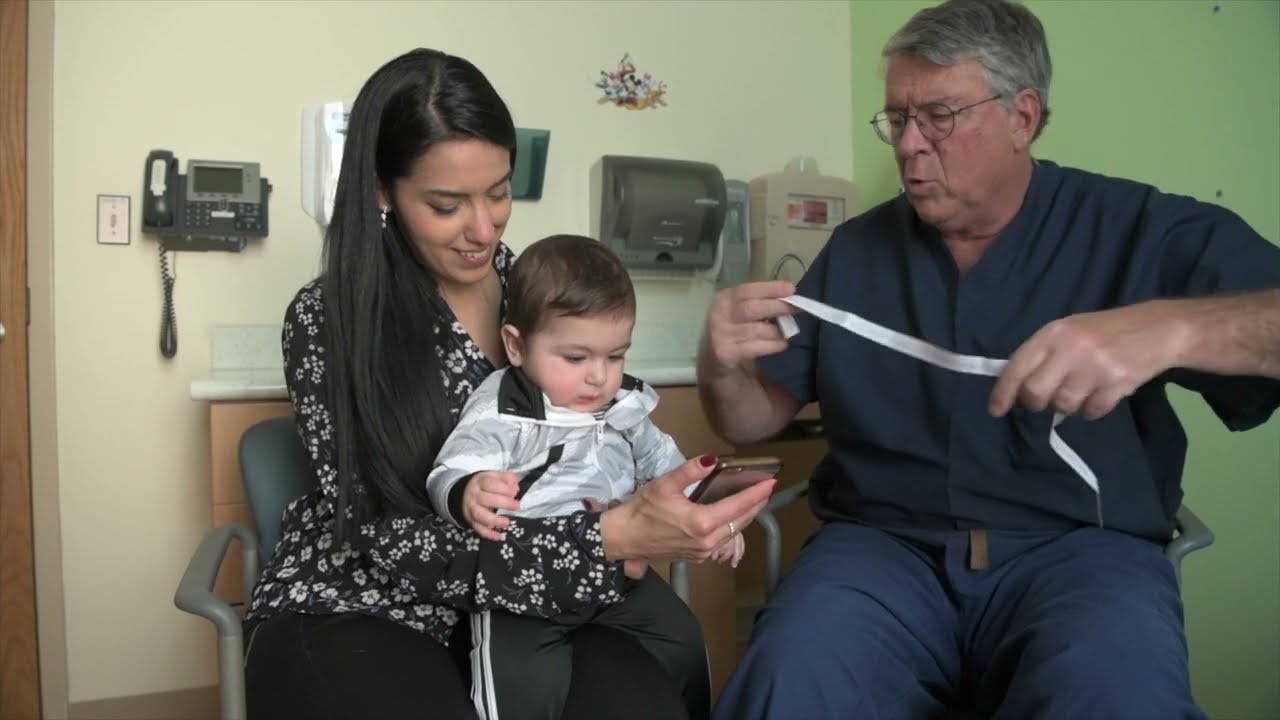 Learn about how the pediatric experts at Children's National are using high intensity focused ultrasound (HIFU) surgery to successfully treat brain tumors without incisions or radiation.
Departments that Offer Focused Ultrasound
Diagnostic Imaging and Radiology
The Division of Diagnostic Imaging and Radiology has a team of expert physicians, board-certified pediatric radiologists, technologists, pediatric anesthesiologists and nurses, specially trained to provide pediatric radiology services for infants, children and adolescents.
Orthopaedic Surgery and Sports Medicine
From sprains and strains to complex congenital conditions, Children's National Hospital offers one of the most experienced pediatric orthopaedic practices in the nation, with experience in treating all areas from head to toe.
Neurosurgery
Our neurosurgery experts provide advanced care for newborns and children with complex neurological conditions.