The Division of Diagnostic Imaging and Radiology has a team of expert physicians, board-certified pediatric radiologists, technologists, anesthesiologists and nurses who are specialty-trained to provide pediatric radiology services for infants, children and adolescents. Services are offered at the main hospital, as well as outpatient imaging at the Montgomery County and Prince George's County locations.
Our Providers
Our pediatric specialists provide personalized care for your child's physical, mental and emotional health needs.
Contact Information
For appointments, please call 1-888-884-BEAR (2327) and for information, call 202-476-4700.
Imaging and Radiology Services
We provide the highest level of care in the safest possible environment for your child. Though radiology exams for adults and children generally share the same name, pediatric patients require a different approach.
Our patient and family-centered facility has the most advanced radiology equipment in an environment designed for children, and our pediatric radiologists use the lowest radiation dose possible to obtain excellent image quality.
Our equipment is state-of-the-art and includes a wide bore 3 Tesla MRI (magnetic resonance imaging) scanner with a larger opening to help make patients more comfortable. Our dual-head gamma camera and SPECT/CT scanner offer high resolution molecular imaging scans that allow for more precise diagnosis. The Elsie and Marvin Dekelboum Family Foundation Molecular Imaging Center (MIC) also has the ability to perform diagnostic CT scans on the same scanner used to perform molecular imaging scans, which helps decrease sedation time for patients needing scans in both of these and eliminates the need to transport your child while he or she is sedated.
In addition to this technology, the MIC has advanced imaging software that performs multimodality fusion of molecular imaging data with CT and MRI (magnetic resonance imaging) studies, as well as 3D rendering and tracking over time.
Children's National also has the gold standard for functional brain imaging. The technology allows for faster scans while still generating high quality, detailed images, particularly valuable for our small patients. Our imaging and radiology services include:
CT scan (computerized tomography)
Cardiac imaging
DEXA-scan (bone scan)
Diagnostic X-rays
Fetal MRI and ultrasound
Fluoroscopy
MRI
Neuroimaging
Nuclear medicine
Orthopaedic imaging
PET scan (positron emission tomography)
SPECT/CT scanner
SPECT dual-head gamma scanner
Rheumatology imaging
Ultrasound
An Environment Dedicated to Children
Our Elsie and Marvin Dekelboum Family Foundation Molecular Imaging Center and PULSE Center offers the most cutting-edge molecular imaging technologies in an environment designed for children. The rooms have been designed with an ocean theme to help comfort and calm young patients during scanning procedures, with pictures of dolphins, whales and other animals. There are also bioluminescent lights in an effort to have a calming effect on our young patients, their families and our staff.
Imaging and Radiology Features
Children's National Diagnostic Imaging and Radiology offers a specialized staff, full-time Child Life Specialist and Spanish-speaking receptionist. When a procedure, such as a MRI, requires sedation, Children's National is the only hospital in the Washington, D.C., area that guarantees your child's anesthesia is administered by a fellowship-trained pediatric anesthesiologist at any time of the day or night. Pediatric anesthesiologists are physicians who complete training beyond the regular course of instruction for an anesthesiologist.
Children's National also has one of the few radiology programs in the United States with physicists on staff. Our physicists confirm patient safety through careful monitoring of all equipment. A physicist supervises radiation safety on all X-ray machines, and answers parents' questions about the radiation dose for an exam. Another physicist is solely dedicated to MRI, ensuring safe and effective application of the MRI technique.
Other members of the division's highly skilled team include:
Pediatric physicians board-certified by the American Board of Radiology with additional qualifications in surgical (interventional), fetal, cardiac and neurological radiology
Nurses trained to care for the unique health needs of younger radiology patients
Technologists who know how to reduce a child's anxiety while they perform a procedure
Administrative staff who ensure test results are provided quickly to your child's physician
Referrals
For physician referrals and physician orders, please fax us.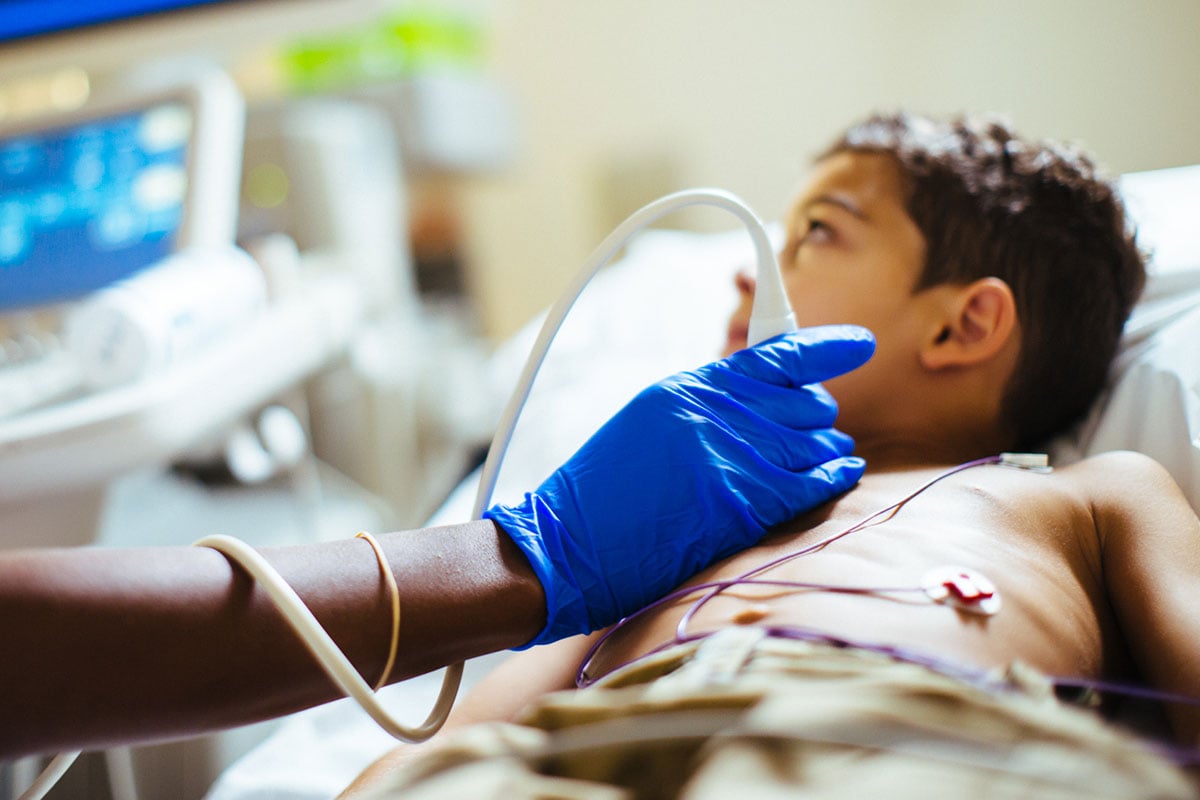 Send Us Your Imaging Exams
Children's National Hospital makes it easy for patients, families and referring physicians to electronically exchange medical images and other health-related records with our providers before your initial consultation or follow-up visit. Learn more about this secure HIPAA-compliant service.