ECHO Autism
Among the resources for providers at the Center for Autism Spectrum Disorders is ECHO Autism (Extension of Community Health Outcomes). ECHO Autism creates a virtual learning network that aims to "move knowledge, not patients" using a telementoring format that provides access to a hub of autism specialists to support community providers to diagnose, treat and care for autism spectrum disorder (ASD) children and their families.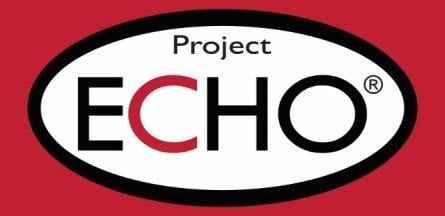 How ECHO Autism Works
ECHO Autism connects providers with autism specialists to support the diagnosis, treatment and care of children with autism spectrum disorder.
It features:
A convenient, web-based, small-group format
An environment to learn and share best practices for autism care, connecting with community resources and family/caregiver support
Reduced costs for families and providers by limiting travel, creating more efficient visits and shorter wait times for care
A long-term solution in communities, including under-resourced areas where access to autism specialists is limited, by building local capacity for autism care
ECHO Autism Clinic Options
The Center for Autism Spectrum Disorders offers ECHO Autism clinics for primary care providers, diagnostic and treatment specialists, and educators and early care providers. Learn about each clinic below.
Educators and Early Care Providers Clinic
Dates/times: 5-6:30 p.m. on the 2nd and 4th Thursday of each month beginning Jan. 12, 2023 (join any time)
Free CE hours: Earn up to 3 hours monthly
Curriculum
Autism Spectrum Disorder (ASD) 101: Features, profiles and strengths of people with autism
Developmental Screening and Monitoring of Autism Spectrum Disorder: Specific screening tools, sources to inform developmental monitoring
Autism Evaluation: Tools and Procedures: Best-practice measures and procedures, COVID-19 related considerations
Communicating Concerns for Development and ASD: Educator role in communicating ASD concerns to parents about their child
Educational Planning Considerations in ASD: Placement decisions, IFSP/IEP goal development, classroom accommodations
Supporting Social Communication Skills: Defining concepts, speech and language communication techniques
Augmentative and Alternative Communication (AAC): Individualizing systems, communication technique
Understanding and Supporting Executive Function Deficits in ASD: Defining concepts, educational impact, strategies
Higher-Order Language: Defining concepts; speech and language communication techniques
Behavioral Strategies for Working with Kids with ASD: Behavioral, speech and language communication techniques
Supporting Parents as Partners: Review planning tools to help families identify needed supports and resources
Supporting the Transition to Adulthood: Risks, coordination needs, role of school teams
Primary Care Providers Clinic
Dates/times: 2023 dates coming soon!
Curriculum
ASD 101: Red flags, variability in presentation; understanding sensory processing disorder
Identification and Management of Comorbid Medical Problems: such as sleep, eating, toileting; genetic and neurological conditions
Screening: AAP guidelines, Level 1 and 2 screening tools; how to manage results; responding to concerns
Treatment Overview: Review evidenced based practices including ABA; role of providers & parents
Supporting a Family While they Wait: Staying engaged, tracking progress, connecting to resources
Psychotropic Medications: Review of stimulants, risperidone, aripiprazole and other psychiatric medications used in children with ASD
ASD Evaluation 101: Time to evaluation, diagnostic process and tools, multidisciplinary teams
Systems Navigation: Entry points and services in different systems of care; IFSP/IEP process; barriers
How to Talk to Families About ASD: Including fielding common questions from parents like, "What do I do now?" "What does the future look like?" and "When should I tell my child?"
Alternative Medicine Approaches: Use of supplements, cannabis; how to support families
Supporting Medical Visits: Accommodating sensory, executive, and social communication deficits through environmental modifications, visual supports, use of technology and direct instruction on what to expect
Supporting Transition to Adult Healthcare: Risks, coordination needs, role of healthcare providers, independence-related decision making
Diagnostic and Treatment Specialists Clinic
Dates/times: 2023 dates coming soon!
Curriculum
ASD 101: Red flags, common profiles including strengths of people with autism
Treatment Planning in Autism: Includes telemedicine-based interventions
Screening: Best practices and "current state" adaptations during COVID-19 restrictions
Recommendations for School Supports: In classroom and virtual settings
Diagnostic Tools: Includes experimental measures used in telemedicine settings
Community Resources/Referral Processes: Entry points and services in different systems of care; navigating systems; barriers
Interdisciplinary Evaluations: Roles and functions across disciplines
How to Support Positive Outcomes: Includes supporting skill building, self-esteem, learning and family resilience
Differential Diagnosis/Comorbidities
Supporting Families/Parents as Partners
Delivering the Diagnosis: Includes fielding common questions from parents like, "What do I do now?" "What does the future look like?" and "When should I tell my child?"
Treatment Focus: Behavioral, speech/language communication techniques
What Providers Need to Participate
Internet connection
Front-facing camera, smartphone or tablet
Benefits of ECHO Autism
Free medical, psychology and speech-language pathology Continuing Education hours available monthly
Direct access to the ECHO Autism Hub Team
Real-time case guidance with multidisciplinary team of autism experts
Meet a network of other providers handling similar challenges
The ECHO Autism Team at Children's National Hospital
Anne Inge, Ph.D.
Shalinee Khurana, M.D.
Alyssa Ware, MSW
Chelsea Armour, MA
Yetta Myrick, Parent Educator/Advocate
Lori Kraden, Educational Specialist, Fairfax County Public Schools
Disclosures About Your Information
Project ECHO® collects registration, participation, questions/answers, chat comments and poll responses for some teleECHO® programs. Your individual data will be kept confidential.
These data may be used for reports, maps, communications, surveys, quality assurance, evaluation, research and to inform new initiatives.
Contact Us
If you have questions about ECHO Autism, please contact our research coordinator, Chelsea Armour.