The Center for Autism Spectrum Disorders (CASD) conducts a variety of research studies, investigating the genetic, neurocognitive, behavioral, gender-related and social factors associated with autism. We are always seeking participants, including both children on the autism spectrum as well as typically-developing peers.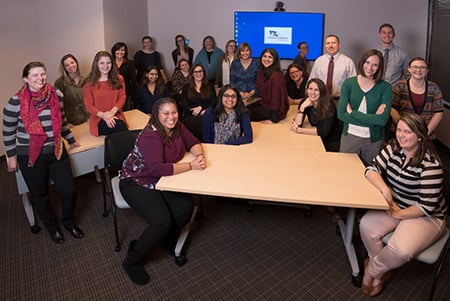 The Center for Autism Spectrum Disorders focuses on:
Autism spectrum disorders and broader neurodiversity
Executive functioning and intervention development across the lifespan
Understanding and supporting transition to adulthood for autistic teens
Cognitive phenotypes and gender and assigned sex differences
Gender diverse and Intersex youth development
Addressing disparities in access to care
Sharing evidence based practiced with the community
study
Genetics and Behavioral Research
We are studying the relationship between genes and key cognitive and behavioral features in youth with and without autism.
Study
Neurodiversity and Gender Development
This study focuses on the relationship between the experience of being transgender, gender exploring or gender non-binary in youth and behavioral and biological measures of gender.
study
Using MRI Technology to Study Executive Functioning
Using MRI technology, we expect to pinpoint the parts of the brain that are responsible for executive functioning (EF) challenges.