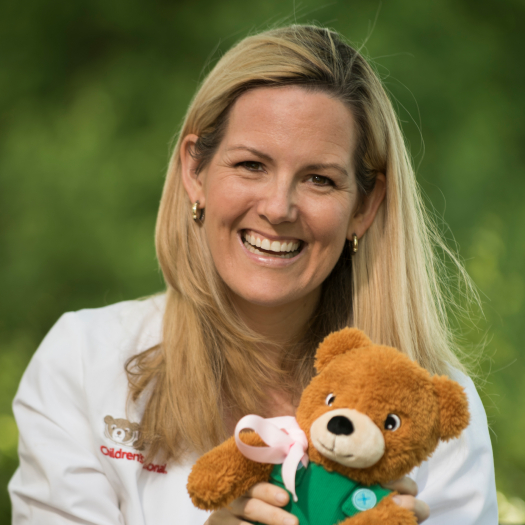 Elizabeth Molloy Wells, MD
Senior Vice President, Center for Neuroscience and Behavioral Medicine Neurologist
Elizabeth Molloy Wells, MD
Elizabeth Wells, M.D., is a graduate of Harvard University and the George Washington University School of Medicine and Health Sciences. She holds a master's in Health Science from the NIH/Duke Clinical Research Training Program. Dr. Wells completed her pediatrics and neurology training at Children's National Hospital and has been on staff as a pediatric neurologist within the Brain Tumor Institute and the Division of Neurology for the past 10 years.
In addition to her work in neuro-oncology at Children's National, Dr. Wells also developed the multidisciplinary program in
pediatric neuro-immunology
. She serves on numerous national committees and receives national and international referrals for children with neuro-inflammatory disorders. She is a principal investigator for translational research studies and serves in a leadership role for the
Clinical and Translational Science Institute
and the
District of Columbia Intellectual and Developmental Disabilities Research Center
. Dr. Wells has been director of Inpatient Neurology and the Neuroscience medical unit director since 2015 and was elected president of the medical staff in July 2020.
In her role as senior vice president, Dr. Wells focuses on the programmatic development of the Center including work on quality and safety, medical informatics, diversity and inclusion and patient experience.
Center for Neuroscience and Behavioral Medicine
202-476-2120