As part of a public-private partnership with the District of Columbia's Department of Health (DC Health), the Children's School Services (CSS) Program places specialized, dedicated school nurses in 112 D.C. public schools and 87 public charter schools.
Our program:
Lays a healthy foundation that improves children's health over their lifespan, enabling them to reach their greatest potential by helping them fully access their education
Leads the discussion on how to work with partners in the community and in the schools to improve the health of children
Supports parents and helps them recognize the value of health and education in their child's growth and development
Offering Excellent Care in School Settings
CSS provides high-quality care in schools throughout the District, caring for children's mental, as well as physical condition. We also offer:
A continuum of care. Children don't need to be referred out, as our providers are with them from diagnosis through treatment and long-term follow-up care.
Safety. Patient safety is extremely important to us and we perform some procedures differently than our peers to provide the safest care for children.
Community outreach/advocacy. Our teams raise awareness of certain conditions and provide families with the resources they need to best care for their children.
Who We Serve
School year 2018-2019 was the last complete school year not impacted by the COVID-19 pandemic. In SY 2018-2019, CSS staff had over 560,000 encounters with students to address school health-related issues. This included:
Over 217,000 encounters for acute care to addresses illnesses, injuries, first aid and follow-up for previous injuries and illnesses
188,000 administrations of scheduled and as-needed medications
117,000 encounters for hearing and vision screenings, immunization compliance and health and oral certificates compliance
36,000 procedures which included treatments such as tube feedings, diabetes care and respiratory care for the most vulnerable members of the student population
Students with Special Healthcare Needs
We are especially proud of the work that we do for students who have special healthcare needs. As a result of our services, over 10,000 students with a variety of medical conditions can attend school on a regular basis.
Demographics
According to the most recent data, the children we serve belong to the following racial backgrounds:
American Indian or Alaska Native: 1.6%
Asian: 1.8%
Black or African American: 66.5%
Native Hawaiian: 0.5%
White: 25.9%
Other: 3.8%
We Keep D.C. Schoolkids' Health Our Top Priority
Our dedicated school nurses and health technicians care for children throughout 117 D.C. public and 73 public charter schools.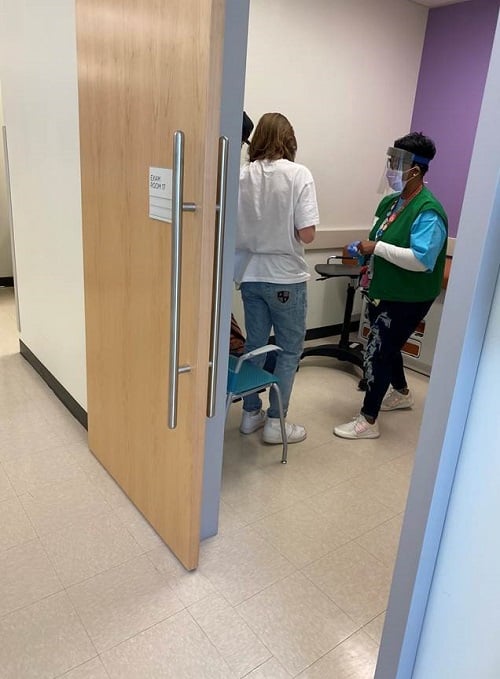 Chrystal Young-Johnson, RN, BS, clinical coordinator of Children's School Services, at a COVID-19 vaccination event at Children's National THEARC.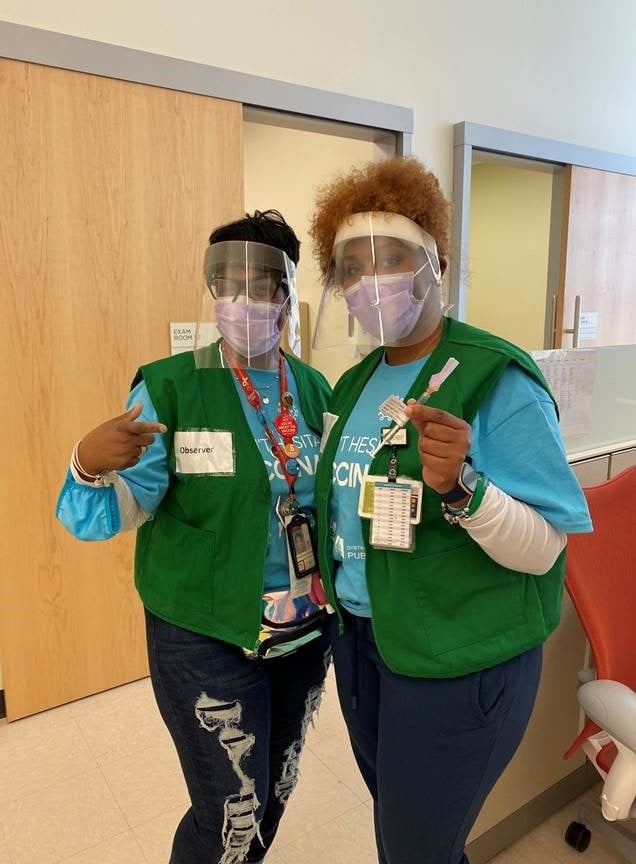 Chrystal Young-Johnson, RN, BS, clinical coordinator for Children's School Services, joins a school nurse at a COVID-19 vaccination event at Children's National THEARC.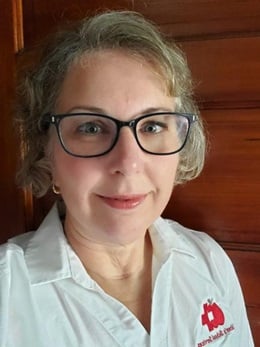 Michelle Kuhn, winner of the 2020 DAISY Award.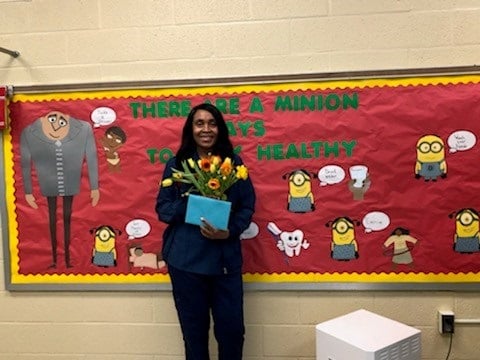 Rose Moore, BSN, RN, winner of the National Association of School Nurses' 2021 School Nurse of the Year Award.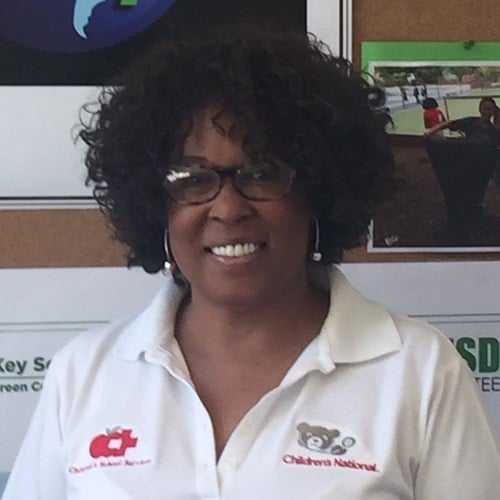 Viktoria Holley-Trimmer won the Washington Post Star Nurse Award in May 2020.
Contact Us
If you have a question for Children's School Services, please email us or email Senior Staff Assistant Lydia Anderson.