Español
When you are pregnant, your greatest priority is protecting the health of your baby. If you are concerned about the spread of the Zika virus and wonder whether your child could be affected, turn to the experts at Children's National.
Our Providers
Our pediatric specialists provide personalized care for your child's physical, mental and emotional health needs.
Referral Guidelines
Consult the guidelines to assess when to refer to the Congenital Zika Virus Program.
One of the First Comprehensive and Dedicated Zika Programs in the Country
Our Congenital Zika Program was created to provide expecting families with a comprehensive diagnosis and care plan. As one of the first comprehensive Zika specialty programs in the country, we have the right team and expertise to ensure that you receive the best possible care.
Experts in Zika Research and Care
The program, a collaboration between the Prenatal Pediatrics Institute and Division of Infectious Disease, is led by Adré J. du Plessis, M.B.Ch.B., M.P.H., Chief of Prenatal and Transitional Medicine, and Roberta DeBiasi, M.D., Chief of Infectious Disease, two of the foremost experts in their fields. Together, they lead a team of physicians and scientists who are involved in ongoing research working toward furthering understanding of the virus.
Our program's clinicians are here to provide you and your doctor with an accurate and streamlined diagnosis and management plan. And our compassionate Care Coordinators will work closely with you to streamline and coordinate all testing and schedule all follow-up tests as needed.
When Should You Contact the Congenital Zika Program?
Women can be infected with the Zika virus by mosquito bite in an area where there is active Zika transmission or by sexual transmission from an infected partner.
If you are pregnant, you should contact us if:
You recently traveled to a Zika-affected area.
You had a sexual encounter with a Zika-infected partner or someone who traveled to a Zika affected area.
You have a history of mosquito bites and have symptoms consistent with Zika.
You should also contact us if you have a newborn and:
You had a positive or inconclusive test result for Zika.
You lived in a Zika affected area during pregnancy.
They have symptoms of Zika in the first two weeks of life.
Scheduling an Appointment
We're here to help you schedule your child's appointment and prepare you for your visit. When scheduling an appointment at Children's National, it's important to let us know if your child is a new patient.
Make an Appointment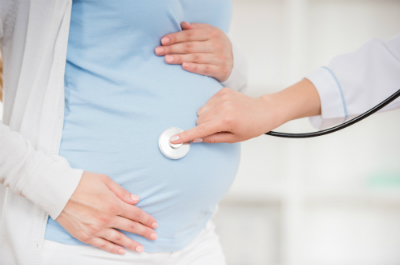 News
Zika-exposed children may display neurodevelopmental differences
A new study finds that children who are exposed to the Zika virus while in the womb, but who are not subsequently diagnosed with Zika-related birth defects and congenital Zika syndrome (CZS), may still display differences in some aspects of cognitive development, mood and mobility compared to unexposed children.