Naomi L.C. Luban, M.D., Receives American Red Cross Graham A. Jamieson Memorial Lectureship
Washington, DC -- Naomi L.C. Luban, M.D., Medical Director of the Office of Protection of Human Subjects, Director of the Edward J. Miller Blood Donor Center, and other key leadership positions at Children's National Health System, has been named recipient of the prestigious American Red Cross's Graham A. Jamieson Memorial Lectureship. She is the first woman honored in the sixteen years of the award's history, which recognizes substantial contributions through research to the Transfusion Medicine and Blood Banking fields.
Dr. Luban, who has been an attending physician in the Departments of Hematology and Oncology at Children's National for more than 30 years, also serves as the Vice Chair for Academic Affairs. She is also a tenured Professor for Pediatrics and Pathology at the George Washington University School of Medicine and Health Sciences. Her clinical interests are focused on sickle cell disease, neonatal transfusion practices, and immune mediated hematological diseases.
The Graham A. Jamieson Memorial Lectureship is held annually to recognize the contributions to the American Red Cross Blood Services by Graham A. Jamieson, PhD, DSc, who was Research Director from 1969 to 1985. He continued research as head of the Platelet Biology Department until his retirement in 1998. His work was funded through the National Institute of Health and other agencies and defined platelet biology and transfusion practices.
The lecture is presented at the American Red Cross Holland Laboratory of the Biomedical Sciences, located in Rockville, Md. and delivered to American Red Cross centers nationwide. This year's event, held today, is the 16th annual lecture.
"I am honored to be recognized for my career's work, and I am humbled because so few have been selected for this award," Dr. Luban said. In her lecture, Dr. Luban highlighted her clinical and translational research at Children's National, which follows a perpetual theme: children are not just small adults. "This is an opportunity for me to highlight our work in the field and to encourage others to continue contributing new knowledge to the field of neonatal transfusion practice," she said.
Among other things, Dr. Luban illuminated the differences in physiology among adults and children, with a specific focus on blood transfusion practices, and specialized product preparation. She credits many advances in the field based on work she has performed in collaboration with other physicians and researchers, and those who also were previously fellows and mentees.
Dr. Luban has published more than 160 peer-reviewed journal articles and more than 40 book chapters. She has edited seven texts in pediatric transfusion medicine, is an editorial board member for Transfusion and the American Journal of Hematology and reviews for a large number of journals.
She has served the National Institutes of Health and the Food and Drug Administration on many committees as a peer reviewer and a thought leader.
Contact: Emily Hartman or Joe Cantlupe at 202-476-4500.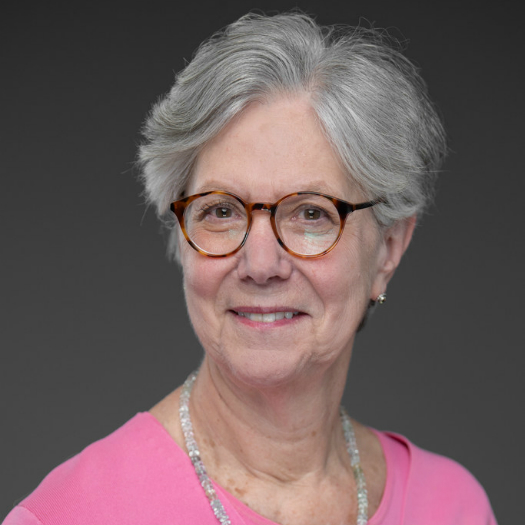 Naomi L. Luban, MD
Vice Chair, Faculty Affairs
Medical Director, Office for Protection of Human Subjects