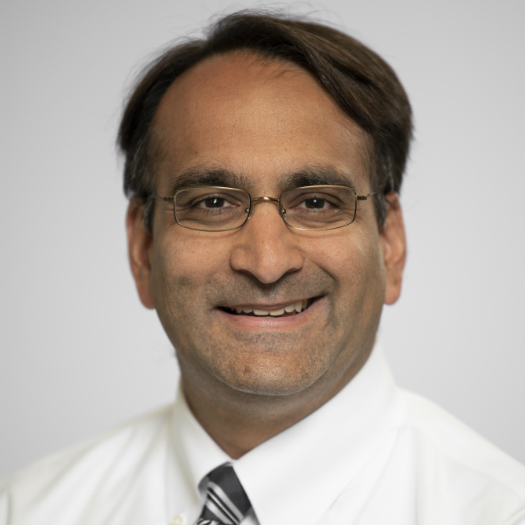 Rahul K. Shah, MD,MBA
Senior Vice President, Children's National Hospital-Based Specialties Center
Rahul K. Shah, MD,MBA
Rahul Shah, M.D., M.B.A., serves as the senior vice president for the Children's National Hospital-Based Specialties Center. Prior to his appointment, he served as the interim senior vice president. During his time in this position, he has been responsible for recruiting outstanding national talent to serve as chiefs and faculty, creating collaborations among the 20 divisions, institutes and programs and navigating the Hospital-Based Specialties Center through the pandemic.
Dr. Shah grew up in Montgomery County, Maryland, where he still resides along with a large portion of his extended family. He obtained a combined bachelors and doctor of medicine degree from Boston University School of Medicine's seven-year accelerated medical program. He then completed an otolaryngology residency at Tufts University and his pediatric otolaryngology fellowship at Children's Hospital Boston. He joined the faculty of Children's National Hospital in 2006, rising to the rank of professor. He also obtained his master of business administration (MBA) at the George Washington University School of Business.
He is a skilled health care administrator, serving as the associate surgeon-in-chief of Perioperative Services from 2011 to 2014, where he drove operational efficiencies, safety and quality in the operating rooms in partnership with
Anthony Sandler, M.D.
As president of the medical staff at Children's National from 2012 to 2014, he was responsible for introducing several key initiatives including peer review and ongoing, focused professional practice evaluations.
In 2014, he became vice president and chief quality and safety officer for Children's National and later added the executive responsibility of vice president for medical affairs. During his tenure as the chief quality and safety officer, the organization consolidated previously disparate functions under this office to ensure alignment and the hospital's ability to reach the best outcomes.
Dr. Shah has received numerous awards for his research, which includes resource utilization and outcomes, patient safety and medical errors. He has chaired and serves on national committees related to patient safety and quality improvement. He has authored over 130 articles and three textbooks, has given hundreds of national and international presentations, and has created and taught dozens of courses. Under his leadership, Children's National has received numerous safety and quality distinctions and continues to build on the hospital's prior reputation as a recognized national leader in pediatric safety and quality. He was recognized by Becker's Healthcare in 2020 as one of the top "50 Patient Safety Experts to Know."