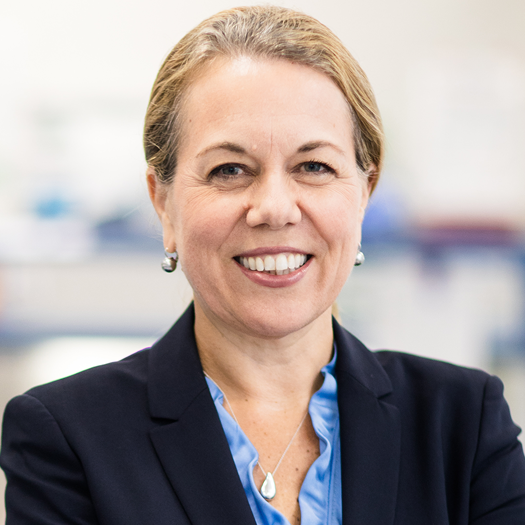 Catherine Mary Bollard, MD
Interim Executive Vice President and Chief Academic Officer, Interim Director, Children's National Research Institute
Catherine Mary Bollard, MD
Catherine Bollard, M.D., M.B.Ch.B., is the Director of the
Center for Cancer and Immunology Research
at the Children's National Research Institute, Director of the Program for Cell Enhancement and Technologies for Immunotherapy and a member of the
Division of the Blood and Marrow Transplantation
. In addition, she is a Professor of Pediatrics and Microbiology, Immunology and Tropical Medicine at the George Washington University and is the ACD for Translational Research and Innovation within the George Washington Cancer Center. In these roles, Dr. Bollard leads clinical and research efforts to fight cancer and other inflammatory diseases by strengthening the immune system using adoptive cell therapy. As a past president of the
International Society of Cellular Therapy
, and the current president of the
Foundation for the Accreditation for Cellular Therapy (FACT)
she is a distinguished hematologist, immunologist and immunotherapist, working to develop cell and gene therapies for patients with cancer and underlying immune deficiencies.
Additionally, Dr. Bollard is interested in stem cell and cord blood transplantation and improving outcomes by decreasing infectious complications and preventing relapse. She also has a specific interest in targeting viral infections in immune-suppressed patient populations, including individuals living with the human immunodeficiency virus. Dr. Bollard is a member of the American Society for Clinical Investigation (ASCI). She chaired the Non-Hodgkin Lymphoma (NHL) Committee of the Children's Oncology Group from 2012-2020. She served on the Board of Directors of the Foundation for the Accreditation of Cellular Therapy (FACT) from 2010-2018 and in 2020 was appointed to President-Elect of FACT and in January 2021 started serving her term as President. Additionally, Dr. Bollard was a member of the Cellular, Tissues and Gene Therapies Advisory Committee of the Food and Drug Administration (FDA) from 2015-2019 and completed a six-year term on NCI's Clinical Oncology (CONC) Study Section also in 2019. In 2019, she became a member of the Frederick National Laboratory Advisory Committee (FNLAC) for the NIH and an ad hoc member of the Pediatric Oncologic Drugs Advisory Committee (ODAC) for the FDA. She has been an Associate Editor for the journal Blood since 2014 and in 2020 was appointed Editor in Chief of Blood Advances (starting Fall 2021). Dr. Bollard has peer-reviewed more than 200 publications and has been continuously and independently NIH-funded for over a decade.
As a national and international leader in the immunology and immunotherapy space, Dr. Bollard's work expands our understanding of cancer, immune deficiencies and viral infections in pediatric and adult patients. She joined Children's National in 2013 from the Baylor College of Medicine where she was a tenured professor in the Department of Pediatrics. She received a medical degree from Otago University Medical School in New Zealand.