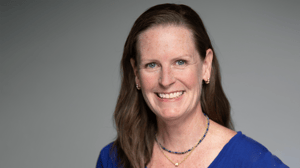 Meet Edie Mead, LICSW, PMH-C, CPXP
Program Manager, NICU Family Support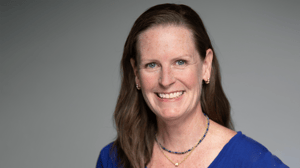 Hired by Family Services in 2006, Edie Mead, MSW, LICSW, PMH-C, CPXP, joined Children's National Hospital to be one of the social workers assigned in the Neonatal Intensive Care Unit (NICU). About six years later, Edie transitioned to her current role, program manager for the NICU Family Support program and has served in this role ever since.

The NICU Family Support program was established in 2005 in partnership with the March of Dimes. The unique role and program Edie has created wouldn't be possible without the partnership and support of the March of Dimes. That partnership allows Edie to create unique programming for families and offer education for nurses and staff that make an impact on so many parents during their time in the NICU.

"The NICU Family Support program works in collaboration with a parent advisory committee, doctors, nurses and other support staff to assess the needs of families on the unit," explains Edie.

With feedback from all these groups, Edie works to design, develop and implement supportive programming and education in response to those needs. These programs promote family-centered care, celebrate milestones and enhance the parent's ability to bond with and care for their child. The curriculum includes topics such as:
Taking Care of Your Baby in the NICU and at Home (Baby Steps to Home)
Close to Me (skin-to-skin care)
Taking Care of Your Family Means Taking Care of Yourself (self-care)
Infant Nutrition
Keeping Germs Away from Your Baby
"At such a vulnerable time in a parent's life, the most rewarding aspect of working in the field of social work would be knowing that I've made an impact, however small it may seem at the time," shares Edie.

Her biggest accomplishment while at the NICU would be the development of the parental wellness program. "I've been a proponent of universal screening for perinatal mood and anxiety disorders in the NICU for years," she says. Edie worked to ensure the programming aligns with the screening and the unit's effective intervention strategies to support parents. Working in collaboration with the social work team, medical team, nursing and our Parent Advisory Council, they have developed a four-component parental wellness program which includes meditation, support groups, therapeutic arts and meditative movement (yoga).

Edie says the most rewarding part is, "the relationship building and maintaining. I am in the unique position to work with families while they are inpatient and some for years following because of their desire to maintain a relationship with the NICU."

"You always hear – people may not remember what you said but they will always remember the way you made them feel. The parents are appreciative and many of them want to show their appreciation by paying it forward. Those are the parents who come out to the March for Babies, bring care kits to current families, volunteer their time to take monthly photos for current families, bring donuts and coffee and sit with them while they talk or sit in silence just to be present because they know what this family is going through. It's my job to facilitate these opportunities and programs."

Thank you, Edie, for everything you do for our families!