Our multidisciplinary team works together to evaluate all clinical exams, imaging, and laboratory studies in order to provide the most comprehensive evaluation of your child's bone health and fracture risk.
Bone Health Diagnosis
Bone mineral density is a key determinant of bone health. Accurate measurement of bone density is key to a proper assessment of bone health. We take every step possible to ensure safe and accurate measurement of your child's bone density.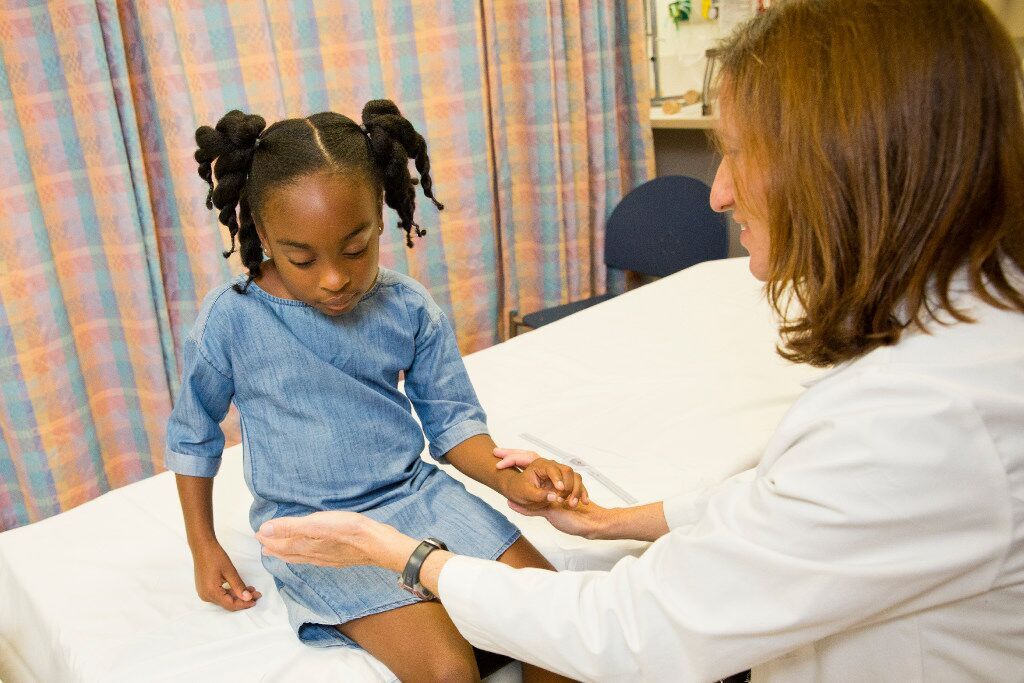 Dual-energy X-ray Absorptiometry (DXA) Screening
Experts in the Bone Health Program use a dual X-ray absorptiometry (DXA) machine for measuring bone density. Children's National is one of the few locations in the country with both the equipment and the staff expertise to use this promising diagnostic technique. Although DXA testing is commonly performed in adults, it is more challenging in the pediatric population. Accurate DXA interpretation requires appropriate pediatric software, knowledge of pediatric positioning standards, and an understanding of the critical influence of many genetic factors on the final measurement. This service is available for selected patients.

Certified Bone Densitometry Technologists (CBDT™®)
When you bring your child to the Bone Health Program, you can rest assured that they are in good hands. Our team consists of professionals with extensive training in evaluating bone quality. 
All of the care providers who perform bone density scanning procedures on your child are Certified Bone Densitometry Technologists (CBDT™®). These professionals consistently meet the highest levels of safety and accuracy for performing these procedures. In fact, two of our team members, Laura Tosi, M.D., and Alison Boyce, M.D., were part of the national team that developed the standards for performing pediatric bone density measurement.