Females with Autism Show Greater Difficulty with Day-to-Day Tasks than Male Counterparts
Largest study to date of executive function in females with autism spectrum disorders (ASD) reveals unique challenges in diagnosis and intervention
WASHINGTON--Women and girls with autism may face greater challenges with real world planning, organization and other daily living skills, according to a study published in the journal Autism Research.
Led by researchers within the Center for Autism Spectrum Disorders at Children's National Health System, the National Institute of Mental Health, and The George Washington University, the study is the largest to date examining executive function–including the ability to make a plan, get organized, and follow through on the plan as needed–and adaptive skills–ability to perform basic daily tasks like getting up and dressed or making small talk– in women and girls with ASD.
"Our goal was to look at real world skills, not just the diagnostic behaviors we use clinically to diagnose ASD, to understand how people are actually doing in their day to day lives," says Allison Ratto, Ph.D., a psychologist in the Center for Autism Spectrum Disorders at Children's National and one of the study's authors. "When parents were asked to rate a child's day-to-day functioning, it turns out that girls were struggling more with these independence skills. This was surprising because in general, girls with ASD have better social and communication skills during direct assessments. The natural assumption would be that those communication and social skills would assist them to function more effectively in the world, but we found that this isn't always the case."
The study collected parent-reported data from several rating scales of executive function and adaptive behavior, including the Behavior Rating Inventory of Executive Function, Parent Form (BRIEF) and the Vineland Adaptive Behavior Scales-II (VABS-II). The group included 79 females and 158 males meeting clinical criteria for autism spectrum disorders, ranging in ages from 7 to 18 years old. The groups were matched for intelligence, age and level of autism and ADHD symptoms.
The findings are part of a growing body of research focused on how ASD may affect females differently than males. The ratio of boys to girls with autism is approximately three to one. As a result of the larger numbers of males, existing data is predominantly focused on traits and challenges in that population. This is especially true in clinical trials, where enrollment is overwhelmingly male.
"Our understanding of autism is overwhelmingly based on males, similar to the situation faced by the medical community once confronted with heart disease research being predominantly male," notes
Lauren Kenworthy, Ph.D.
, director of the Center for Autism Spectrum Disorders and the study's senior author. "We know how to identify signs, symptoms, and treatments for autism in males, but we know very little about unique aspects of it in females."
The historical lack of specific discovery around how autism presents in females may contribute to misdiagnosis or delay, and prevent implementation of necessary interventions. Such delays can have a major impact on outcomes, as recent research has demonstrated the critical importance of early diagnosis and intervention in ASD.
"Our focus in caring for children with autism is equipping ALL of them with strategies and skills to allow them to function and succeed in day-to-day living," Dr. Kenworthy continues. "This study highlights that some common assumptions about the severity of challenges faced by girls with ASD may be wrong, and we may need to spend more time building the adaptive and executive function skills of these females if we want to help them thrive."
"Enhancing our understanding of how biological differences change the presentation of autism in the long term is crucial to giving every person with ASD the tools they need to succeed in life," she concludes.

Contact: Amy Goodwin | Children's National Health System | 301-244-6726
About the Center of Autism Spectrum Disorders at Children's National
The Center for Autism Spectrum Disorders (CASD) at Children's National is a multidisciplinary team comprised of pediatric autism specialists including clinical psychologists, neuropsychologists, child and adolescent psychiatrists, developmental pediatricians and speech/language pathologists. These experts not only provide the best possible care for their patients, but are also leading research to learn more about autism and potential treatments.
About Children's National Health System
Children's National Health System, based in Washington, D.C., has been serving the nation's children since 1870. Children's National is #1 for babies and ranked in every specialty evaluated by U.S. News & World Report including placement in the top 10 for: Cancer (#7), Neurology and Neurosurgery (#9) Orthopedics (#9) and Nephrology (#10). Children's National has been designated two times as a Magnet® hospital, a designation given to hospitals that demonstrate the highest standards of nursing and patient care delivery. This pediatric academic health system offers expert care through a convenient, community-based primary care network and specialty outpatient centers. Home to the Children's Research Institute and the Sheikh Zayed Institute for Pediatric Surgical Innovation, Children's National is one of the nation's top NIH-funded pediatric institutions. Children's National is recognized for its expertise and innovation in pediatric care and as a strong voice for children through advocacy at the local, regional and national levels. For more information, visit ChildrensNational.org, or follow us on Facebook and Twitter.
Related Departments
Lauren E. Kenworthy, PhD
Director, Center for Autism Spectrum Disorders
Division Chief, Neuropsychology
Neuropsychologist
Lauren E. Kenworthy, PhD
Locations
Departments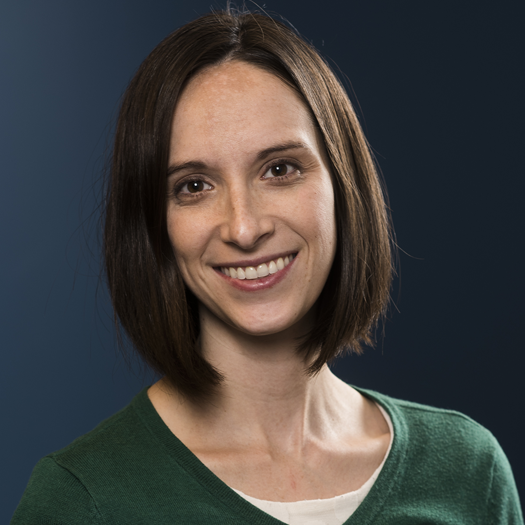 Allison Bassett Ratto, PhD
Allison Bassett Ratto, PhD
Locations
Departments