Family-Centered Advanced Care Planning Helps Adolescents with HIV and Their Families Cope
New study finds that pediatric advanced care planning (pACP) creates positive environment for families to discuss end of life wishes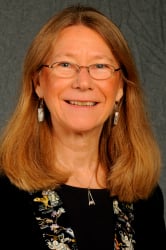 Led by experts at Children's National Health System and the Adolescent Palliative Care Consortium, a new study published today in Pediatrics reports that pediatric advanced care planning (pACP) can provide a positive environment for adolescents with Human Immunodeficiency Virus (HIV) and their families to discuss end of life care.
More than 1.2 million people in the United Stated are living with HIV and almost 10,000 youth aged 13 to 24 were diagnosed with HIV in 2014 alone. Being born with HIV increases an adolescent's risk of dying from an opportunistic infection or chronic illness, underscoring the need for pACP and the significance of this research.
"The conversations that happen in pACP encourage families to really listen to their teen and what their wishes are. We all hope for the best and that these teens will survive and live long lives, but this planning is crucial," said Maureen Lyon, PhD, a psychologist and researcher in the Center for Translational Science at Children's National and Senior Author and Principal Investigator for this study.
Critical barriers to pACP include fear of distressing vulnerable adolescents and dread of dealing with the powerful emotions connected with talking about end of life.
In this study, Dr. Lyon and the research team set up pACP meetings with 97 adolescents with HIV and their families across six U.S. hospitals. Each family participated in three pACP discussion meetings that were moderated by a pediatric psychologist.
In these sessions, teens discussed their understanding of their disease and their end of life wishes. The families then discussed their knowledge of these topics from the teen's perspective, with the goal of getting the adolescents and their families on the same page and encouraging them to discuss and share their feelings.
"Our research confirmed that chronically ill teens want to be included in discussions about end of life and want their parents to understand their point of view," Dr. Lyon said. "We also found that families want to talk to their teens about this, but often don't know where to start."
The study found that pACP facilitated worthwhile conversations, which elicited important emotions. None of the study participants withdrew and 99 percent completed each of the three sessions. There were no adverse events as a result of this, showing evidence of pACP's feasibility, acceptability, and safety.
"It's our hope that the methods of our study may extend to benefit adolescents with other chronic illnesses such as cancer and cystic fibrosis," Dr. Lyon said.
Contact: Lauren Lytle at 202-476-4500