Children's National Engaged In Joint Venture That Focuses On Rare Diseases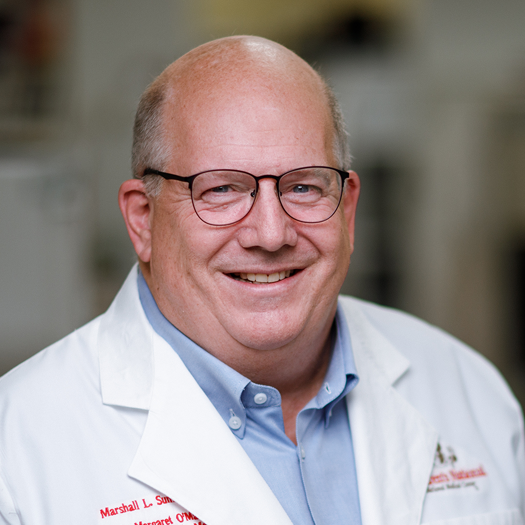 In a highly innovative model, Children's National Health System is engaged in a top research collaboration to replicate the behavior of liver tissue, unmask the mechanism behind disease, and accelerate the path from lab to market for novel therapies.
Children's National is in a joint venture with HemoShear, a biotechnology company that focuses on tissue systems that accurately replicate human diseases. HemoShear has replicated liver tissue that allows it to create a wide range of accurate conditions to assess safety and metabolism of potential drug therapies.
Marshall Summar, MD, Division Chief of Genetics and Metabolism for Children's National, says the model is important to accelerate new drug candidates in rare disease biology. It is a major advancement for traditional research and development approaches, and may get drugs to market quicker and be more successful, he adds.
"It's fascinating, they can maintain human cells for an extended period of time and maintain them in a differentiated state," says Dr. Summar, referring to HemoShear's synthesis of cells that keeps them 'alive.'
"If I take a regular liver cell, put it in a culture, within 24 hours, it's not useful. But in this system it keeps the liver cell for over a month. No one else can really do that," Dr. Summar says.
As a result, Dr. Summar says, "Suddenly, you take these cells and get a deeper understanding of what's going on within the cell, and what it is doing with its surroundings. They can do all kinds of manipulation and look to see what the effect is."
The venture's impact on rare disease investigation and potential drug development is important, particularly at Children's National, which treats more patients with rare diseases than nearly anywhere else in the world, Dr. Summar says.
"We can create any disease model we want to, and have a system where we can try a large number of different therapies," Dr. Summar adds. "It's really exciting to accelerate the therapeutic nature of it, and do large scale drug screens. It may cut down time for development of drugs, and it opens up so many possibilities."
Dr. Summar says the teams are working toward clinical trials.
There also is a great impact on experimentation, which would eliminate the need for mice in such clinical work, Dr. Summar says. While animals are often used for clinical research, they are not useful in rare disease biology, because of high failure rates and the inability to truly mimic human rare disease biology, Dr. Summer says.
The greatest impact would be on developing therapies for rare diseases, Dr. Summar says.
"Because we have few or no available drug therapies for most of the 7,000 rare genetic diseases, we are forced to treat patients symptomatically, day to day, without addressing the underlying problem. For our metabolic rare disease patients, there simply are few reliable drugs. For many a liver transplant is often the last therapeutic alternative. Even then our patients' lifespans can be tragically short."
HemoShear and Children's National presented at the 6th annual Partnering for Cures conference in November 2014, in New York City.
Contact: Joe Cantlupe at 202-476-4500.