Heatstroke Awareness Event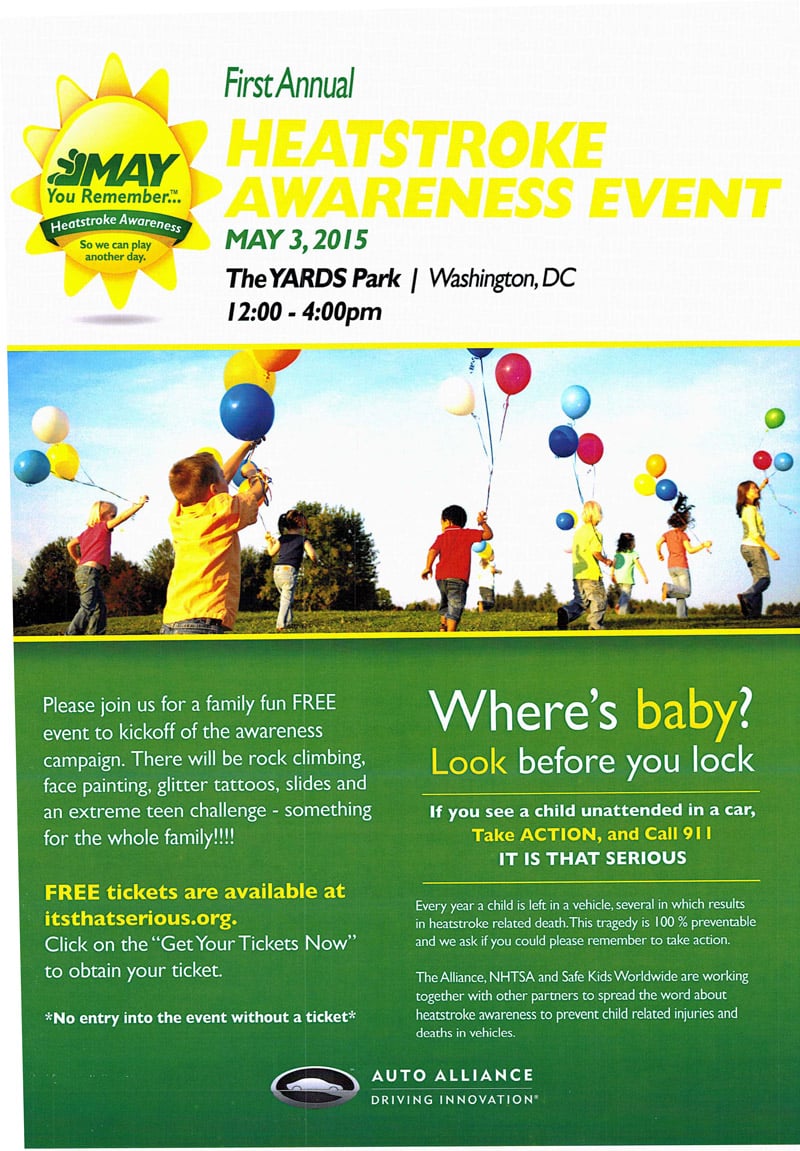 Date: May 3, 2015
Please join us for a family fun free event to kickoff the awareness campaign. There will be rock climbing, face painting, glitter tattoos, slides, and a extreme teen challenge - something for the whole family.
Where's baby? Look before you lock.
Every year a child is left in a vehicle, several in which results in heatstroke related death. This tragedy is 100 percent preventable and we ask if you could please remember to take action.
The Alliance, NHTSA, and Safe Kids Worldwide are working together with other partners to spread the word about heatstroke awareness to prevent child related injuries and deaths in vehicles.
Click on the link above to reserve a ticket. There will be no entry into the event without a ticket.