Dr. Bear's Medical School for Kids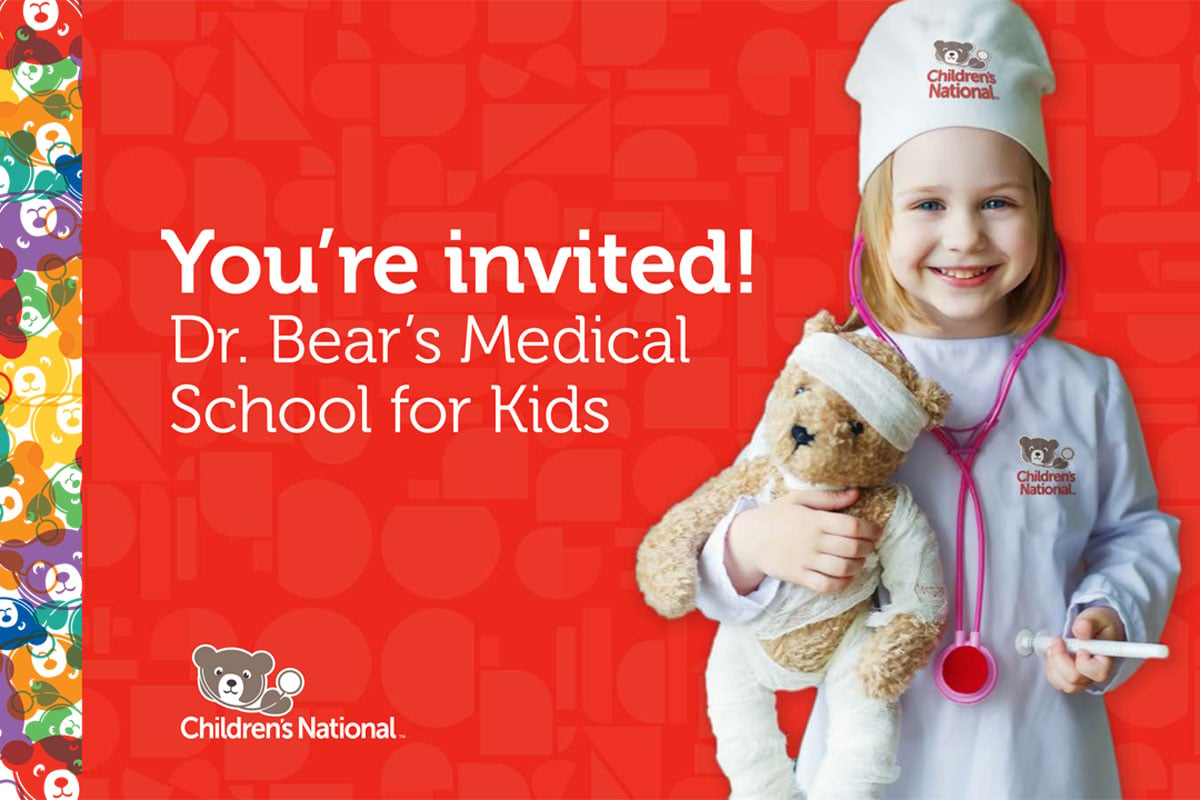 Date: May 30, 2015
Drop in with your favorite doll or stuffed animal for Dr. Bear's Medical School for Kids.
The event is free and children are invited to bring their parents and their favorite doll or stuffy to the Children's Research Institute atrium and earn a diploma (and teddy bear). They will "round" on various hospital stations with their doll/stuffy.
Activities will include:
Ortho casting of their doll/stuffy
X-ray art
Learn to use wheelchair and crutches
Learn how to sew string bandages (stitches)
Shots and stethoscopes
Write down their vitals
Feeling grateful? philanthropy section where kids can register for the Grateful Family Race team, Thank your caregiver! table
Little Dr. Bear and Future Nurse and Doctor hats
Little doll t-shirts? or doll stethoscope
Dr. Bear appearance
Pet therapy dogs--Green Belt Dog Center (Alli)
Clowns & Musicians
Tina Lassiter's lessons in mindful breathing and baby massage
Bear hugs lesson
Ambulance tour
Make stress balls with gloves
Nutrition--make healthy snack
RSVP by May 23 to Sarah Koch at [email protected] with the number of children attending.
Hosted by the Grateful Family Program.