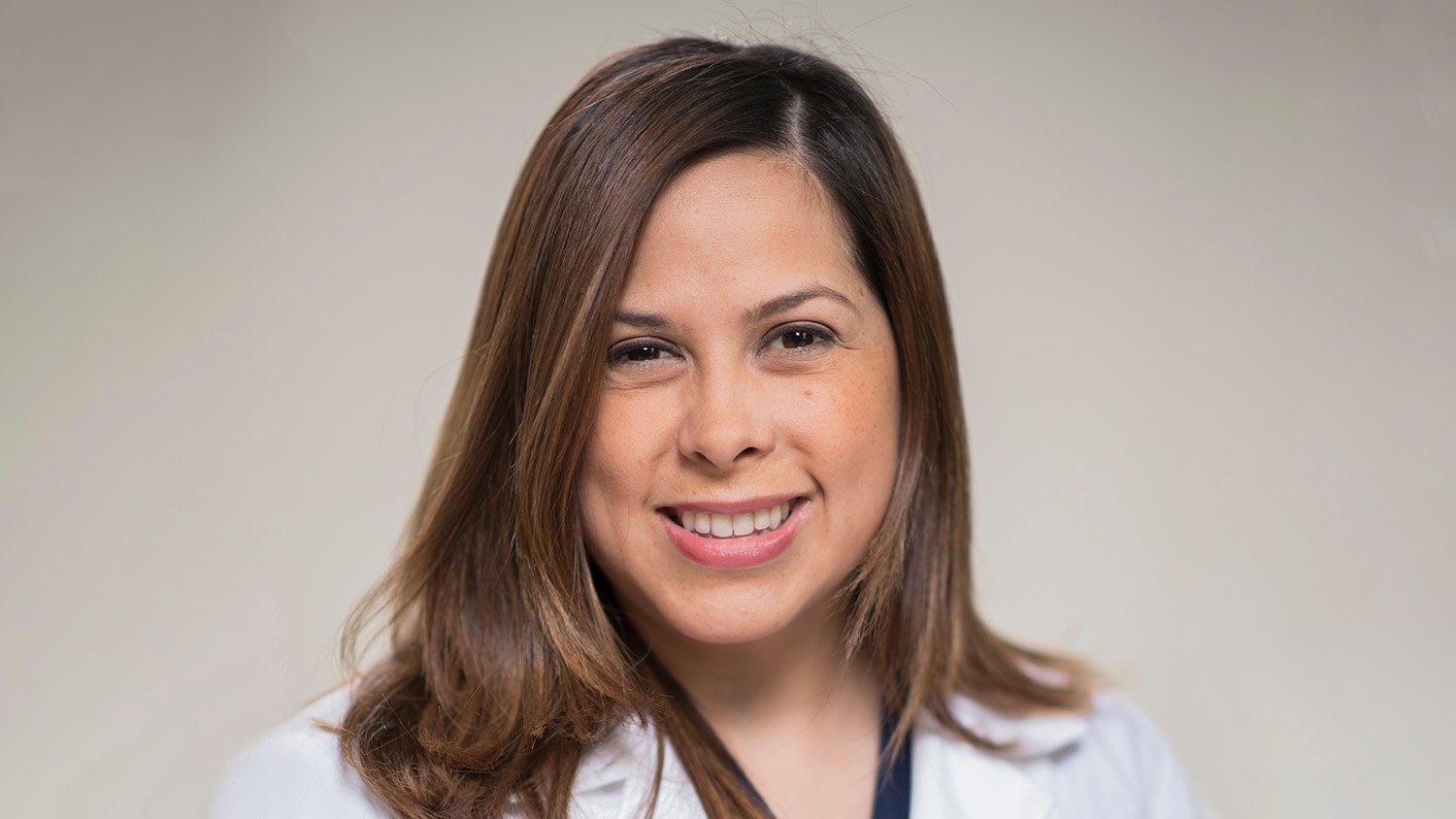 Meet Caroll Vazquez-Colon, M.D.
Pediatric Anesthesiologist, Director of Education for Anesthesia, Pain and Perioperative Medicine, Director of the Pediatric Anesthesiology Fellowship Program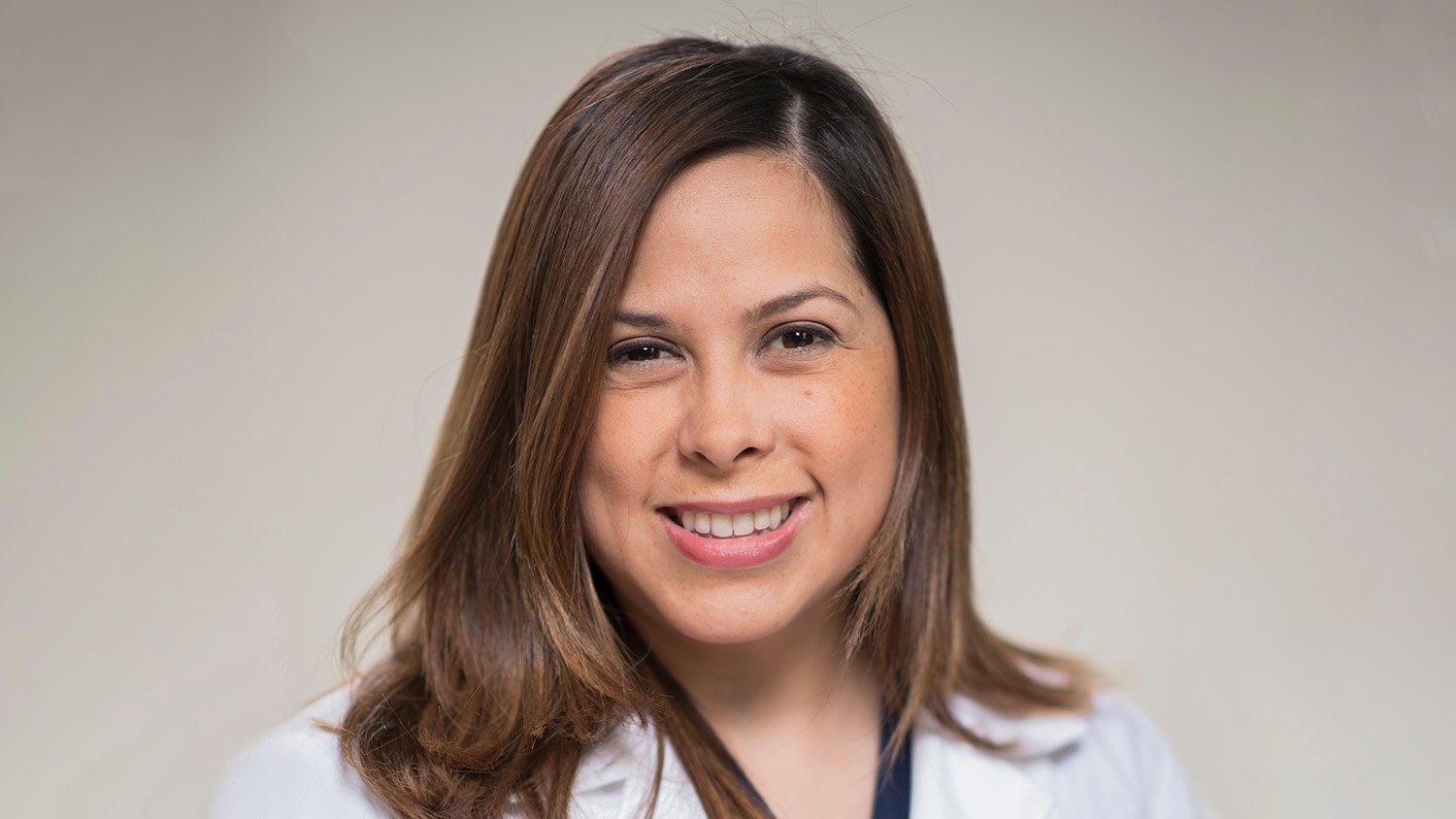 Caroll Vazquez-Colon, M.D., is from San Juan, Puerto Rico, which is where the rest of her family still lives. She comes from a family of lawyers, with her mother, father, brothers and cousins all having a background in practicing law. She, however, chose a different path. "As a child, I loved going to my pediatrician. Being in that office fascinated me. No one in my family was in the medical field, but I knew very early on that I wanted to help people, just like my pediatrician helped me when I was sick," she says.
Dr. Vazquez-Colon is now a pediatric anesthesiologist, the Director of Education for our Anesthesia, Pain and Perioperative Medicine department and the Director of our Pediatric Anesthesiology Fellowship program. Additionally, she is an Assistant Professor of Anesthesiology and Pediatrics at George Washington University.
When Dr. Vazquez-Colon was in the 10th grade, her father sent her to a summer program in Washington, D.C., which is where she was first exposed to a pre-med class. "That was it for me. I completely fell in love with medicine," she explains. "From that moment on, I worked hard, studied even harder and got into college." She earned her bachelor's degree in biology, volunteered at a local emergency room where she was able to shadow surgeons and completed medical school at the University of Puerto Rico School of Medicine. Once in medical school, she found her true passion in anesthesiology. "I discovered anesthesiology by accident. It was just a one-week rotation that turned into the best decision of my life. Being in the operating room made all the sense in the world to me and I didn't want to leave."
"My passion for pediatric anesthesiology started from day one of my pediatrics rotation. It was the children, their parents, the surgeons and the nurses. I felt as though everyone at the children's hospital had a different approach, and it was the kind of team that I wanted to be a part of," Dr. Vazquez-Colon says of her start in pediatric anesthesiology.
Dr. Vazquez-Colon moved to Washington, D.C., in 2014 with her husband and her dog, Marley, to pursue her fellowship in pediatric anesthesiology at Children's. She fell in love with the city and with Children's and has been a part of our community ever since. "What I love most about Children's is our team-based approach to patient care. Our nurses are amazing, our surgeons are outstanding and most importantly, everyone truly cares," she says.
Dr. Vazquez-Colon's primary role at Children's is to provide safe anesthesia and pain management to patients undergoing surgery. On most days, she is the last person that her patients see prior to undergoing surgery and the first person that they see again when they wake up. In her role, Dr. Vazquez-Colon is able to connect with her patients and their families in incredibly meaningful ways. "I treat my patients' pain and ease their anxiety. I also work closely with their families, to ease their anxieties and assure them that I am going to take great care of their most precious person in the world."
There is no "typical" day at Children's for Dr. Vazquez-Colon. Some days she is the anesthesiologist in charge of the Operating Room (OR), meaning that she is responsible for all OR assignments and is the anesthesiologist on-site in the event of an emergency. Other days she is in either the preoperative clinic, where she works alongside nurse practitioners and pediatricians to evaluate patients and educate families prior to surgical procedures, or she is in the postoperative anesthesia care unit where she takes care of children recovering after surgery.
"I love my job. I don't imagine doing anything else," says Dr. Vazquez-Colon. "We have a very collegial group composed of anesthesiologists, anesthesia nurses and anesthesia assistants. I get to work with my friends every day to take care of a very diverse patient population."
Dr. Vazquez-Colon emphasizes the diversity of our patient population and expresses how important it is that she is able to provide quality care to all of our patients. "As a minority female, I am very interested in the topic of health disparities, particularly in patients undergoing surgery. We have a very diverse patient population here at Children's, and it is important to me that I ensure that we provide the same excellent care to all of our patients, no matter what."
When she isn't at Children's serving our patients and families, Dr. Vazquez-Colon loves to be outdoors. Growing up in Puerto Rico, she became very fond of the ocean and learned to paddleboard. "Every time I go back home, my second stop after visiting my parents' house is the beach to use my paddleboard. I love being in the water. No cellphone, just me, my husband and the ocean." When she can't go home to Puerto Rico, she enjoys going skiing in the mountains. Next year, her son will turn three years old, and she hopes to start bringing him along on her outdoor adventures.
Thank you, Dr. Vazquez-Colon, for all of the work that you do in our Children's community!