Children's National Hospital Brings Digital Mental Wellness Course to Middle and High School Students in Washington, D.C.
Local students to receive mental wellness course on behalf of Children's National Hospital
WASHINGTON – Children's National Hospital today announced the launch of an interactive mental wellness digital course for middle and high school students enrolled in Washington, D.C., public and public charter schools. Mental Wellness Basics will be offered at no cost and will be made available through a partnership with EverFI, Inc., a leading education technology innovator.
"The partnership with EverFI is in response to our community defined health needs that include health literacy and mental health," said Tonya Vidal Kinlow, M.P.A., vice president of Community Engagement, Advocacy and Government Affairs at Children's National. "Together, we are offering an accessible mental health and wellness resource to support our youth and families."
"The mental health of children and teenagers is more important than ever in light of the COVID-19 pandemic. All youth should have access to information and strategies to support their mental health and wellness," said Olivia Soutullo, Ph.D., pediatric psychologist at Children's National. "We are happy to partner with EverFI, Inc. to provide an online resource that teens can use with the support of their schools to learn about these topics and build healthy coping skills."
The Mental Wellness Basics course offers educators proven and effective learning tools to promote meaningful conversations that can lead to lifelong health and wellness. The course is designed to equip students in grades eight through 10 with the knowledge and necessary skills to build, maintain and promote positive mental health in themselves and in their peers.
"It is critical to approach the challenge of mental health awareness from all perspectives," said Jon Chapman, EverFI, Inc. co-founder and president of Global Partnerships. "We wanted to design a program that benefits those who are impacted by mental health challenges, those who want to build and maintain positive mental health, and those who have the opportunity to positively impact the mental health of a friend or a peer."
Stigma about mental illness can often result in misunderstandings, discrimination and treatment avoidance. The course will provide learners with accurate information about mental health disorders, the sharing of peer experiences with mental health concerns, healthy coping strategies and local resources that are available.
"The effects of COVID-19 are felt by every resident in the district. This is particularly true for our students who have had to adapt to significant changes. As part of our collective effort to support the whole student, programs that normalize mental health discussions and reduce the stigma associated with mental illness are central to addressing trauma and getting back to normal," said Hanseul Kang, D.C. state superintendent of Education.
Washington, D.C., public and public charter schools interested in offering this free resource can email Teagan Seeley, senior schools manager at EverFI.
Media contact: | 850-212-5342 | 202-476-4500
---
About EVERFI
EVERFI is an international technology company driving social change through education to address the most challenging issues affecting society ranging from financial wellness to prescription drug safety to workplace conduct and other critical topics. Founded in 2008, EVERFI is fueled by its Software-as-a-Service (SaaS) community engagement platform and has reached more than 41 million learners globally. EVERFI powers community engagement in a sustained manner to empower individuals and organizations to make an impact within their communities. The Company also convenes Networks to bring together financial institutions, colleges and universities, and some of the largest corporations to leverage insights and connections to drive impact. Some of America's leading CEOs and venture capital firms are EVERFI investors including Amazon founder and CEO Jeff Bezos, Google Chair Eric Schmidt, Twitter founder Evan Williams, as well as Advance Publications, Rethink Education and Rethink Impact. To learn more about EVERFI visit everfi.com or follow us on Facebook, Instagram, LinkedIn, or Twitter @EVERFI
Related Departments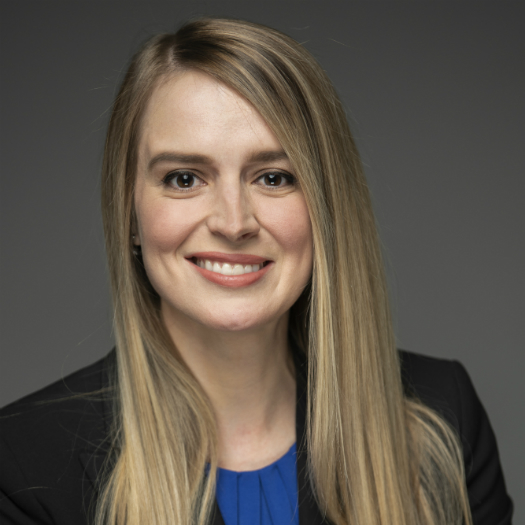 Olivia Rose Soutullo, PhD
Director, Parent-Child Interaction Therapy Services
Psychologist
Olivia Rose Soutullo, PhD
Locations
Departments
About Children's National Hospital