New Data Finds Synthetic Marijuana, K2, Impacts Teen Heart Function
Washington, DC – Synthetic marijuana, known as K2 or Spice, decreases the flow of oxygen to the heart in teenagers and can cause serious heart complications, says new research from Children's National Health System. Decreased oxygen levels to the heart can have serious consequences in youth, from shortness of breath and chest pain to the pediatric equivalent of a heart attack.
The study was published in The Journal of Pediatrics.
Synthetic marijuana refers to a wide variety of herbal mixtures that produces experiences similar to marijuana. The reported prevalence of K2 is from 6.5 percent to 12.6 percent in adolescents overall in the U.S. and U.K and is common in Washington, DC.
While K2 has been known to cause serious cardiac effects, even the suspicion of causing sudden death, in adults, the data regarding the cardiac impact in pediatrics so far has been limited. The Children's National study adds new information about caring for pediatric patients who have used K2 and raises cautionary red flags.
The study authors include Charles I. Berul, MD, Division Chief of Cardiology and co-director of the Children's National Heart Institute and Bradley Clark, MD, a senior cardiology fellow at Children's National.
The Children's study focused on a small group of teenagers over a two-year period who showed varying degrees of cardiac injury, based on laboratory evidence of myocardial ischemia (decreased oxygen delivery to the heart), that may have gone unrecognized following K2 usage. All the patients in the study were teenage boys with a variety of symptoms including chest pain, shortness of breath, and palpitations.
"Synthetic marijuana is unacceptably readily available for purchase by children and puts them at risk of serious health issues including cardiac damage," says Dr. Berul, a nationally-recognized pediatric heart rhythm expert.
"We found in our data evidence of impact on the heart, likely due to an imbalance of oxygen demand and delivery," adds Dr. Clark, the lead author of the study. "This study demonstrates the need to increase awareness. While a patient may not complain of chest pain, there still may be cardiac injury. Without the typical cardiac symptoms, he may not receive the proper prompt medical evaluation."
The decreased oxygen delivery to the heart, shown by elevated blood levels of troponins, signifies cellular damage to the heart, Dr. Clark says. "Adults with that same phenomenon – electrocardiogram changes and elevated blood levels – are labeled with heart attacks, but we don't use the same terminology in pediatric cases."
Dr. Clark emphasized that more study is needed to determine a causal relationship between K2 use and the cardiovascular effects. "The echocardiograms, when performed, were normal, but the long-term consequences of K2 usage and myocardial ischemia are unknown and require long–term, follow-up studies," the Children's report said.
"Recently, K2 usage has received substantial media coverage," Dr. Clark adds. "The regulation of K2 has increased, but it can still be purchased at local establishments by minors and may not be picked up on a drug screen."
With the potential for cardiac injury, even minor injury, "these individuals need to be monitored more closely and followed after the initial injury. We don't know the long term effects on these patients," Dr. Clark says.
Contact: Emily Hartman at 202-476-4500.
###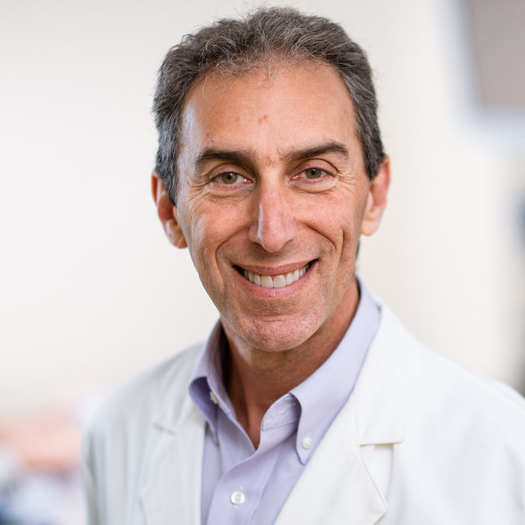 Charles Ira Berul, MD
Co-Director, Children's National Heart Center
Emeritus Chief, Cardiology
Charles Ira Berul, MD
Locations
Departments