Children's National Taps Catherine Bollard, MD, MBChB, and Hemant Sharma, MD, As New Leadership to Division of Allergy and Immunology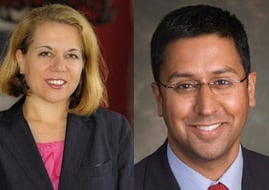 Washington, DC –Children's National Health System has named Catherine Bollard, MD, MBChB, as Chief of the Division of Allergy and Immunology. A distinguished hematologist and immunotherapist, Dr. Bollard will lead the division's clinical and scientific work to understand and treat children with asthma and allergies, as well as primary (inherited) and secondary (acquired) immune system disorders.
Additionally, Hemant Sharma, MD, a nationally recognized expert in the area of food allergies, has been selected to serve as Clinical Chief of the Division of Allergy and Immunology.
"This innovative approach to the Division's leadership and the expertise of these exceptional physicians will enable Children's National to better anticipate and address the needs of patients and families," noted David Wessel, MD, Chief Medical Officer, Hospital and Specialty Services.
Dr. Bollard is currently a senior scientist in the Center for Cancer and Immunology Research at the Children's Research Institute, a member of the Division of the Blood and Marrow Transplantation, and the Principal Investigator and Co-Director of the Immunology Initiative of the Sheikh Zayed Institute for Pediatric Surgical Innovation at Children's National.
Since arriving to Children's National in 2013, she began a novel cell therapy program where she and her team are developing novel immune-based therapies for children with primary and acquired immune disorders. The program has successfully opened more than 10 cell therapy protocols only available at Children's National and continues to receive patients referred from throughout the country. Dr. Bollard's research interests include post-transplantation outcome improvement and the development of novel cell therapies for cancer patients and patients with congenital and acquired immune system disorders.
"Dr. Bollard's leadership and recognized scientific and clinical expertise in immunotherapy will help to strengthen the scientific research within the division as well as the clinical efforts to treat children with allergies and immune system diseases," stated Mark Batshaw, MD, Physician-in-Chief, Chief Academic Officer.
Dr. Sharma has established himself as a trusted resource and leader within the division, serving in various roles including Director of the Food Allergy Program as well as Site Director for the National Institutes of Health Allergy and Immunology Fellowship Program. His research interests are focused on the school-based management of food allergies, as well as adherence among adolescents with food allergies.
The Division of Allergy and Immunology at Children's National Health System is a national and regional resource for patients and families seeking expertise in asthma, allergies, and immunodeficiencies. At Children's National, allergists and immunologists work together to coordinate care because these conditions can similarly impact health and the body's systems.
Contact: Emily Hartman at 202-476-4500.
###
Related Departments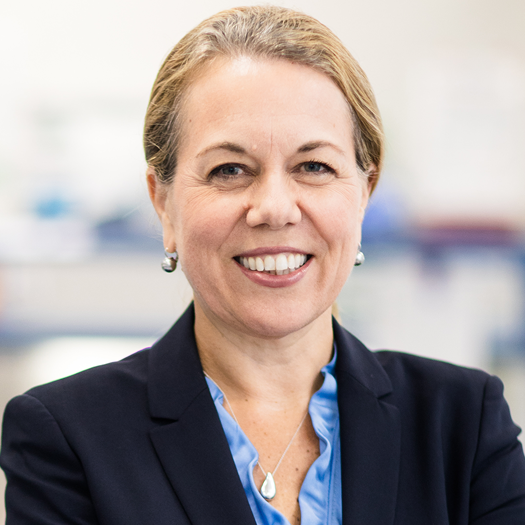 Catherine Mary Bollard, MD
Director, Center for Cancer and Immunology
Director, Program for Cell Enhancement and Technologies for Immunotherapy
Interim Executive Vice President
Chief Academic Officer
Interim Director
Catherine Mary Bollard, MD
Locations
Departments
Hemant Prashad Sharma, MD
Division Chief, Allergy and Immunology
Director, Food Allergy Program
Hemant Prashad Sharma, MD
Locations
Departments