Children's National senior vice president elected to American Pediatric Society leadership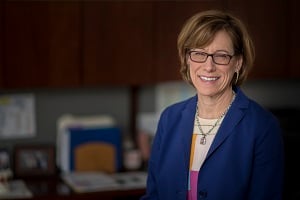 WASHINGTON – Robin Steinhorn, M.D., Senior Vice President of Center for Hospital-Based Specialties at Children's National Health System, was elected by her peers to become Vice President and President-elect of the American Pediatric Society (APS) beginning May 2018 at the annual Pediatric Societies Meeting in Toronto, Canada. Dr. Steinhorn will serve in this role for one year and will then become the Society's president in May 2019 for a one-year term.
Dr. Steinhorn is a globally recognized physician-leader, researcher and clinician in the fields of neonatal perinatal medicine and fetal pulmonary development. She was elected to the APS Council in 2015 and currently holds a seat on the American Board of Pediatrics' Board of Directors.
"Dr. Steinhorn has devoted her professional career to advancing the field of pediatrics through exemplary leadership in related societies, as well as editorial oversight of cutting-edge research," says David Wessel, M.D., executive Vice President and Chief Medical Officer of Hospital and Specialty Services at Children's National. "This elevated role with the APS will enable her to further share her expertise to benefit children on a national and international level."
Dr. Steinhorn serves as Associate Editor of the Journal of Pediatrics and is also a Contributing Editor for NEJM Journal Watch's Pediatric and Adolescent Medicine. Additionally, she sits on the editorial boards of Pediatric Critical Care Medicine and Pulmonary Circulation. Dr. Steinhorn is an elected fellow of the American Heart Association and a member of both the Perinatal Research Society and the American Thorasic Society.
Founded in 1888, the American Pediatric Society is the oldest and most prestigious academic pediatric organization in North America. Members are elected to APS based on their accomplishments as academic leaders in pediatrics and goal to shape the future of academic pediatrics. Mark L. Batshaw, M.D., Physician-in-Chief and Chief Academic Officer of Children's National preceded Dr. Steinhorn as APS President from 2016-2017.
"This is a tremendous honor, and it is a special privilege to follow Dr. Batshaw's sound leadership. I look forward to leveraging the collective leadership and research accomplishments by our members to improve the health of infants and children throughout the U.S.," said Dr. Steinhorn.
Dr. Steinhorn joined Children's National in 2015 after a successful tenure as professor and chair of the Department of Pediatrics at the University of California, Davis (UCD) School of Medicine and as Physician-in-Chief, UCD Children's Hospital. Previously, she was Vice Chair of the Department of Pediatrics and Chief of the Division of Neonatology at Northwestern University and the Ann & Robert H. Lurie Children's Hospital of Chicago.
Dr. Steinhorn's clinical and academic interests have focused primarily on fetal and neonatal pulmonary vascular development. Her translational work has spanned from in vitro studies, to experimental models and clinical trials. In addition to her own translational research program, she has participated in numerous multicenter trials that have helped define the clinical treatment of pulmonary hypertension during the neonatal period. Her clinical research work also has addressed other topics, such as harmonization of electronic health records for clinical research and telemedicine support of neonatal care in small rural hospitals.
Additionally, Dr. Steinhorn is particularly passionate about mentoring faculty and supporting the growth and career development of young neonatologists and scientists, with several having developed their own research laboratories and assumed division leadership positions. She was selected as a 'Top Doctor' by Northern Virginia Magazine in 2018.
Media contact: Jake Lynn | 917-854-9663 | 202-476-4500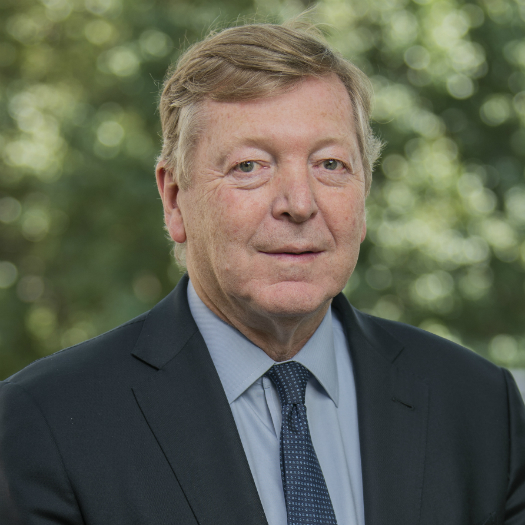 David L. Wessel, MD
Executive Vice President
Chief Medical Officer
Physician-In-Chief
David L. Wessel, MD
Locations
Departments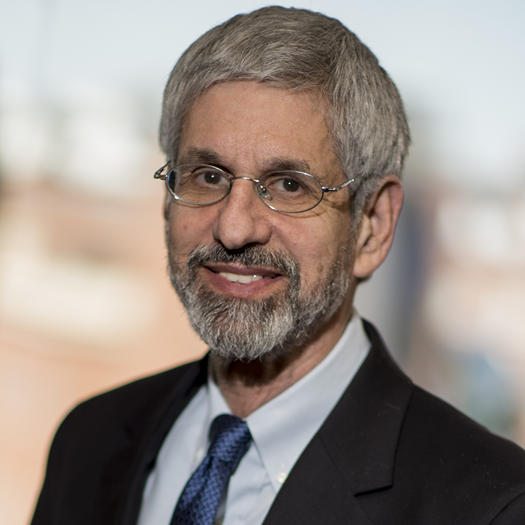 Mark L. Batshaw, MD
Developmental Pediatrician
Senior Investigator in the Center for Genetic Medicine Research
Mark L. Batshaw, MD
Locations
Departments