Nationally recognized laboratory medicine expert Meghan Delaney, D.O., M.P.H., joins Children's National Health System as chief of pathology and lab medicine
Delaney brings more than a decade of lab medicine experience and expertise to Children's National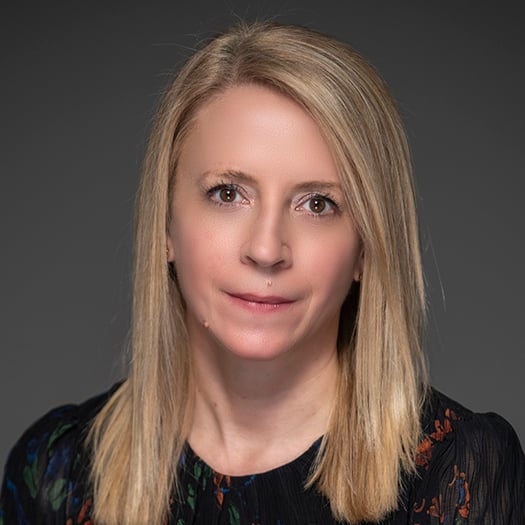 WASHINGTON – Children's National Health System today announced that Meghan Delaney, D.O., M.P.H., has joined Children's National as chief of pathology and lab medicine. As a nationally recognized expert in the field of transfusion medicine, Dr. Delaney will lead efforts to unify Children's divisions of Anatomic Pathology and Laboratory Medicine into a single division while advancing cutting-edge practices in the laboratory to ensure the highest standard of quality and safety for patients.
"I'm thrilled that my experience and passion for this field have led me to join the incredible team at Children's National," says Dr. Delaney. "My ultimate goal is to continue the hospital's legacy of innovative research, while also focusing on executing safe, effective and efficient pathology and lab medicine services."

Dr. Delaney earned a Bachelor of Science degree in biology from the University of Vermont, doctor of osteopathy degree from the New England College of Osteopathic Medicine and Master of Public Health from the University of Washington. She completed her residency in clinical pathology at Beth Israel Deaconess Medical Center/Harvard Medical School and a fellowship in transfusion medicine and blood banking at the Puget Sound Blood Center in Seattle. Following her fellowship, she held several leadership roles in the Seattle area, including serving as medical director at the Pediatric Apheresis Program at Seattle Children's Hospital & Seattle Cancer Care Alliance, the blood bank at Seattle Children's Hospital and the Immunohematology & Red Blood Cell Genomics Reference Laboratory at Bloodworks Northwest.

Dr. Delaney serves as a member of the editorial board of Transfusion, chair of the AABB Transfusion Medicine Pediatric Subcommittee and chair of the AABB Molecular Testing Accreditation Committee. She has authored 51 peer-reviewed articles, 20 chapters and editorials; and has presented nearly three dozen lectures nationally and internationally for the AABB, American Society for Apheresis, the Association of Molecular Pathology, the International Society of Blood Transfusion and the Canadian Society of Transfusion Medicine, among others.

"Dr. Delaney brings extensive experience in laboratory medicine innovation and program-building, and we are confident she will make a lasting impact on our patients," says Jeffrey Dome, M.D., Ph.D., Vice President for the Center for Cancer and Blood Disorders at Children's National. "Her leadership will bolster our commitment to providing top quality care for our patients through advancement of lab research and treatments."

Contact: Rebecca Porterfield Siddon | [email protected] | 301-244-6737


About Children's National Health System
Children's National Health System, based in Washington, D.C., has been serving the nation's children since 1870. Children's National is #1 for babies and ranked in every specialty evaluated by
U.S. News & World Report
including placement in the top 10 for
Cancer
(#7),
Neurology
and
Neurosurgery
(#9)
Orthopedics
(#9) and
Nephrology
(#10). Children's National has been designated two times as a Magnet®hospital, a designation given to hospitals that demonstrate the highest standards of nursing and patient care delivery. This pediatric academic health system offers expert care through a convenient, community-based primary care network and specialty outpatient centers. Home to the Children's Research Institute and the Sheikh Zayed Institute for Pediatric Surgical Innovation, Children's National is one of the nation's top NIH-funded pediatric institutions. Children's National is recognized for its expertise and innovation in pediatric care and as a strong voice for children through advocacy at the local, regional and national levels. For more information, visit
ChildrensNational.org
, or follow us on
Facebook
and
Twitter
.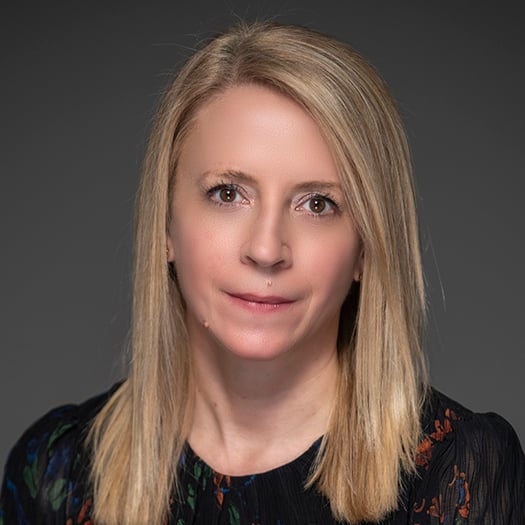 Meghan Delaney, DO,MPH
Division Chief, Pathology and Lab Medicine
Director, Transfusion Medicine
Meghan Delaney, DO,MPH
Locations
Departments