Children's National Emergency Physician, Shireen Atabaki, MD, MPH, Named Ellis Island Medal of Honor Recipient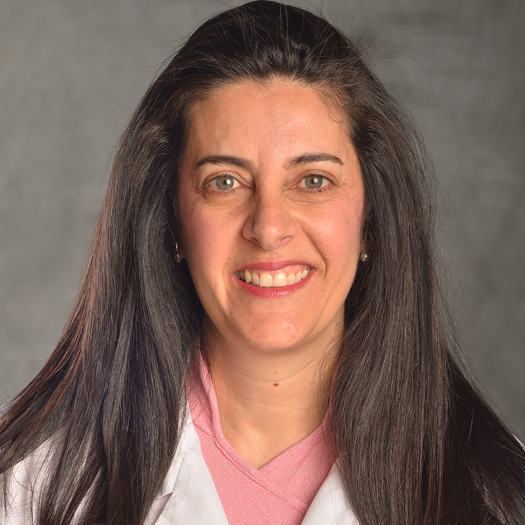 Washington, DC -- Shireen Atabaki, MD, MPH, a Children's National Health System emergency department physician and an Iranian-American, was named a 2015 Ellis Island Medal of Honor recipient for her innovative work in treating concussions and contributions to the community that reflects her heritage.
Dr. Atabaki was honored with other awardees on Saturday, May 9, 2015, during the 29th annual Ellis Island Medal of Honor Ceremony on Ellis Island in New York City. The presentation was followed by a gala dinner at the historic Great Hall, which has welcomed millions of immigrants to America's shores.
Dr. Atabaki has been at Children's National since 1992. One of her major areas of focus has been to improve concussion care for children through better screenings, patient education, and advocacy. She has led the Health IT Solutions (HITS) for Kids Program; a national initiative directed toward improved awareness and treatment of concussions through evidence-based medicine harnessing electronic health records and health IT.
She also is the lead of the Knowledge Translation Initiative at the Sheikh Zayed Institute for Pediatric Surgical Innovation and Vice Chair of the Children's National Institutional Review Board.
As an Iranian-American, Dr. Atabaki also supports and promotes Persian healthcare and culture. The daughter of one of Iran's prominent female physicians, Dr. Atabaki established a medical training program for foreign medical school graduates and has mentored many students and trainees.
"Dr. Atabaki epitomizes the ideal Ellis Island Medals of Honor recipient," said Nasser J. Kazeminy, chairman of the National Ethnic Coalition of Organizations, which named the award recipients. "She is not only brilliant and accomplished, but she is also caring and applies her real-world understanding to the very daunting, abstract problems we face. Her programs are insuring a brighter future for all children, in the United States and abroad," Kazeminy added. "Her work will make the care and treatment of children with concussions a standardized practice regardless of income or geographic location."
Dr. Atabaki said she was honored to be awarded the Ellis Island Medal of Honor for 2015. "I am humbled by what the award stands for, especially by the accomplishments of others who have also received this award. I'm particularly grateful to represent my heritage, and express my joy in caring for children," Dr. Atabaki said. "As a pediatric emergency medicine specialist, I hope to continue searching for innovations in care, a true reflection of what the Ellis Island Award is all about."
The Ellis Island Medal of Honor ranks among the nation's most prestigious awards. The U.S. Senate and House of Representatives have officially recognized the Ellis Island Medals of Honor, and each year recipients are listed in the Congressional Record.
Dr. Atabaki was among 100 outstanding Americans named for the award this year, including Washington, DC, Police Chief Cathy L. Lanier, 11 members of the U.S. military, Rep. Ted Poe of Texas, former New York Yankees pitcher Mariano Rivera and talk show host Meredith Vieira.
Dr. Atabaki has authored over 50 medical articles and has led or been co-investigator on multiple federal and privately funded research studies to improve pediatric care. Dr. Atabaki is also an associate professor of pediatrics and emergency medicine at the George Washington University.
Dr. Atabaki lives in the Washington, DC, metropolitan area, with her husband and three children.
Contact:
Emily Hartman at 202-476-4500.
###
Related Departments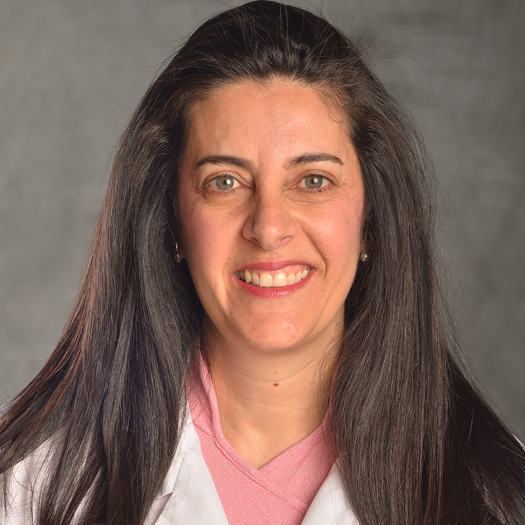 Shireen Atabaki, MD,MPH
Medical Director, Informatics
Associate Medical Director, Telemedicine
Emergency Medicine Physician
Shireen Atabaki, MD,MPH
Locations
Departments