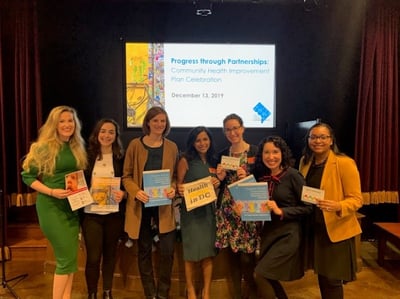 Improving Community Health: Community Health Needs Assessment and Community Health Improvement Plan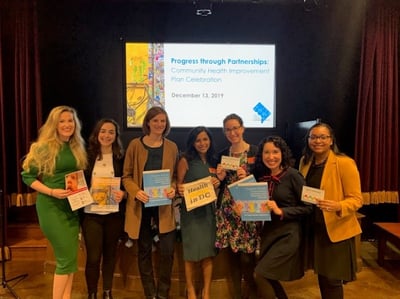 Children's National Hospital is a founding member of the DC Health Matters Collaborative (formerly the DC Healthy Communities Collaborative). The collaborative was founded in 2012 and is a coalition of four hospitals and four community health centers who are working together with community partners to assess and address health needs in the District of Columbia.
Vision: One healthy and thriving capital city that holds the same promise for all residents regardless of where they live.
Mission: Improve population health through collaboration and community engagement and to demonstrate our success through measurable outcomes.
Values: Dedication, Partnership, Optimism, Accountability, Creativity, Inclusiveness.
Community Health Needs Assessment and Community Health Improvement Plan
DCHealthMatters.org and DC Health Matters Connect
Policy Agenda and Community Convenings