The Youth Pride Clinic provides primary and specialty care services to lesbian, gay, bisexual, transgender and questioning/queer (LGBTQ) patients throughout the greater Washington, D.C., region.
Our Providers
Our pediatric specialists provide personalized care for your child's physical, mental and emotional health needs.
Contact Information
For appointments, please call 1-888-884-BEAR (2327) and for information, call 202-476-5744.
We know that LGBTQ patients face unique health challenges, including higher rates of depression, suicide, sexually transmitted diseases and HIV infection. That's why we're one of the few clinics in the nation providing comprehensive primary and mental healthcare to LGBTQ youth and young adults between the ages of 12 to 22.
Led by Lawrence D'Angelo, M.D., M.P.H., one of the nation's foremost specialists in adolescent medicine, our care is delivered by specialists with expertise in the needs of LGBTQ communities.
Specialized Care for Transgender Youth in One Location
In a safe and affirming environment, we provide affordable, high-quality health and wellness care, including physicals, hormonal treatment and mental health counseling for transgender and gender-nonconforming youth. Our services follow the standards of care established by the World Professional Association of Transgender Health (WPATH).
In addition to low-cost primary care and specialty care services, our compassionate team offers:
Hormone replacement therapy
STD/STI treatment and PrEP (HIV prevention pill)
Individual and family therapy for transgender youth
Support and education about LGBTQ issues for families
A care relationship that continues with adolescents until they're 22 years old
Comprehensive, integrated mental healthcare services
Care from a Specially Trained Team
Because we are dedicated to offering compassionate care to anyone who walks through our doors, every member of our care team, including physicians, nurses and social workers, has undergone LGBTQ cultural training through our nationally-recognized LGBTQ Health Education Program.
Adolescent and Young Adult Medicine
The Youth Pride Clinic is part of the Adolescent and Young Adult Medicine Program, which provides teens and their families the care they need to live their healthiest lives.
Schedule a Training Session
LGBTQ Health Education Program
In 2016, the District of Columbia passed a new law requiring all licensed healthcare providers to have two hours of LGBTQ clinical cultural competency training. Our program brings free cultural competency workshops to more than 70,000 healthcare providers and organizations in the Washington, D.C., area.
Scheduling an Appointment
We're here to help you schedule your child's appointment and prepare you for your visit. When scheduling an appointment at Children's National, it's important to let us know if your child is a new patient.
Make an Appointment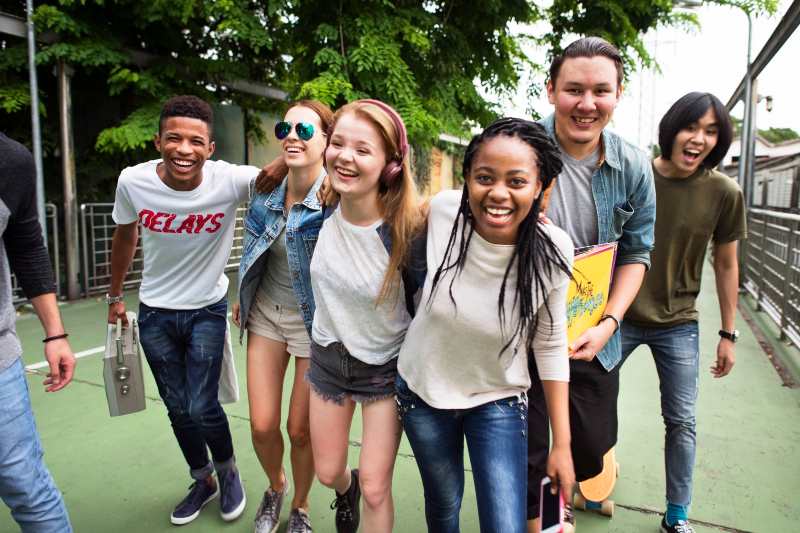 We Respect All Patients
The Youth Pride Clinic of Children's National Hospital reaffirms its dedication to protecting the health, welfare and rights of all of our patients, including the LGBTQ patients to receive culturally competent, respectful and safe care and services in all settings. We are committed to educating our communities and our fellow providers about the unique health and safety needs of these young people, to providing the care they need, and to supporting their rights to live life fully as members of the gender with which they identify.