Learn About Our Internship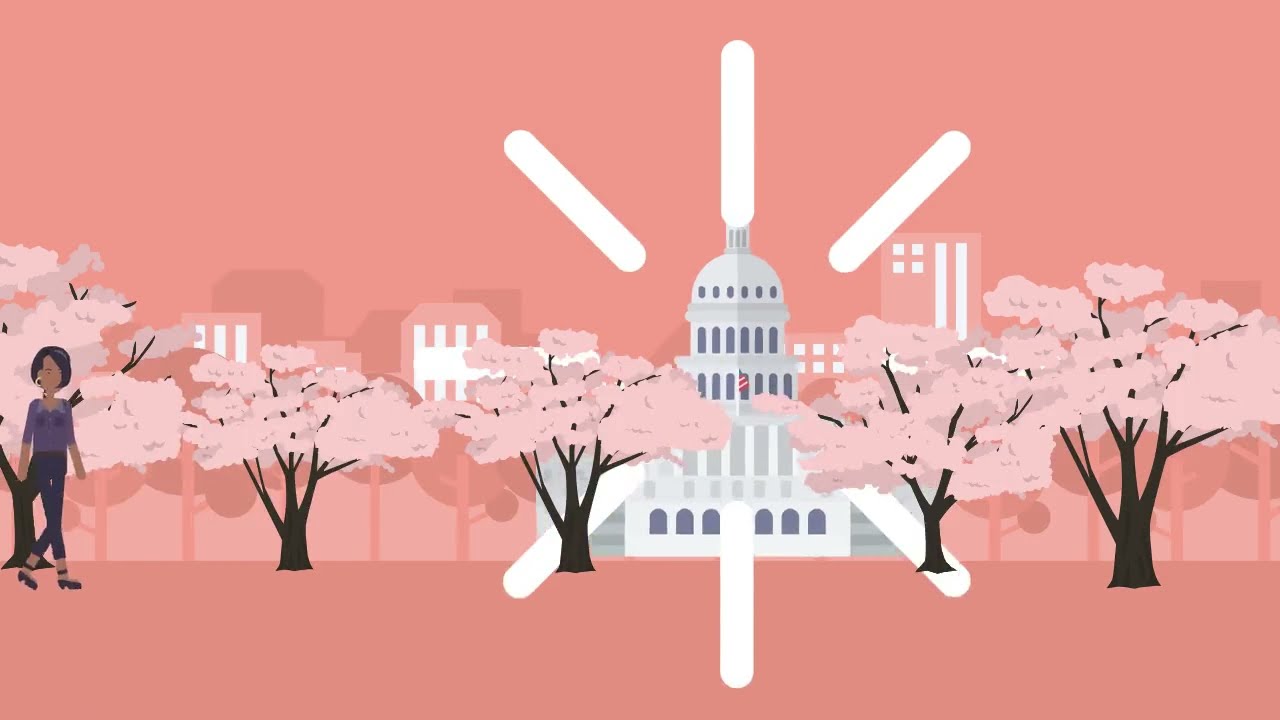 The Psychology Internship Program provides extensive training in the many roles and functions psychologists play in healthcare today.
Children's National Hospital offers a comprehensive internship program in child clinical and pediatric psychology to doctoral students in psychology. The intended result of this training is a broadly experienced child clinical/pediatric psychologist who can succeed in a variety of settings, including hospitals, clinics, universities or the broader community and with a variety of patient populations.
The program strives to develop psychologists committed to enhancing access to healthcare, valuing cultural differences, and advocating on behalf of the patients, families and communities they serve. The internship is fully accredited by the American Psychological Association, initially earning accreditation in 1970.
How to Apply and Deadlines
Applications must be received on or before Nov. 1, 2023. As a member of the Association for Psychology Postdoctoral and Internship Centers (APPIC) and in accordance with its policies, our application constitutes the AAPI Online Form. We require 3 letters of recommendation in addition to the letter from the training director of your program.
Requirements for Admission
This program is designed specifically for students matriculated in a doctoral training program who have completed at least three years of full-time graduate study in clinical psychology, including practicum level experience in diagnostic assessment, various intervention modes and specific experience with children and families. Preference is given to students in APA-approved doctoral programs in clinical psychology. In order to be considered for internship, dissertation proposals must be defended by the application deadline.
The Division of Psychology represents multiple theoretical approaches and thus preference is given to applicants who are broadly prepared in child psychotherapy as well as in cognitive, behavioral and educational evaluations.
Internship Dates
The doctoral internship is a full-time experience for the calendar year, beginning July 1, 2024 and ending June 30, 2025.
Interviews
Interviews are by invitation only. In order to be considered for an interview, your completed application must be received by Nov. 1, 2023. Interviews will be conducted entirely virtually this year on 2 dates: Jan. 10 and 17, 2024. Invitations for interviews will be sent before Dec. 15. Please do not call before Dec. 15.
Offers and Acceptances
The Internship Program at Children's National is a member of the Association of Psychology Postdoctoral and Internship Centers (APPIC). This site agrees to abide by the APPIC policy that no person at this training facility will solicit, accept or use any ranking information from any intern applicant. Children's National will be participating in the APPIC Internship Matching Program; applicants should register for the match.
Stipend and Benefits
Interns receive a yearly stipend of $48,006 plus the fringe benefit package for all trainees at Children's National. In addition, interns receive a professional fund of $1,000 and will receive a $500 stipend for moving expenses. Interns have 4 weeks of paid vacation, 8 national holidays and 12 days of sick leave. Subsidized health insurance and parking are available.
An administrative assistant for Psychology and Behavioral Health is available to support the internship program. The clinical services are also supported by the COR staff in the Outpatient Psychiatry Department who assist interns in scheduling families, do all insurance authorization and facilitate the patient check-in process.
Requirements for Matriculation
All Occupational Health requirements and pre-employment requirements must be satisfied prior to June 30. The District of Columbia Municipal Regulation Title 22 requires new employees/trainees to have a physical health screen. In addition, Children's National requires proof of immunity for Tdap (Tetanus, Diphtheria, Pertussis), Flu (seasonal), and COVID-19. All applicants must complete the required labs and urine drug screening, which will test for the following: ETOH, amphetamines, barbiturates, benzodiazepines, cocaine metabolites, marijuana metabolites, opiates and phencyclidines. A positive result for any of these substances will potentially make the candidate ineligible for hire.
A background check is also required, which will pull information from the following databases below. Under DC law, Children's National is barred from hiring anyone with a conviction within the prior 7 years related to abuse, illegal substances or theft. Children's National is prohibited from hiring anyone who is a registered sex offender, or who has been excluded from federal health care programs. Therefore, any history related to these prohibitions will make the candidate ineligible for hire. Inability to verify stated previous employment or education will also make the candidate ineligible for hire.
Sterling Background Check
SSN Trace 18
County Criminal Record
State Criminal Record
Federal Criminal Record
Driver's Record
Employment Verification
Education Verification
FACIS L3 – Fraud and Abuse Control Information System
DOJ Sex Offender Search
Extended Global Sanctions
Diversity and Health Equity
The Division of Psychology is committed to attracting and retaining interns and faculty from a diverse range of ethnic, racial and personal backgrounds. Consistent with such efforts, it acts to ensure a supportive and encouraging learning environment appropriate for the training of diverse individuals and the provision of training opportunities for a wide spectrum of individuals. In addition, the Division of Psychology is committed to providing opportunities for interns to learn about cultural and individual diversity and the promotion of health equity as they pertain to the practice of professional psychology.
To this end, the Division has established a Psychology Diversity Committee, whose mission is to promote awareness and inclusion across all areas of diversity including, but not limited to race and ethnicity, religion, socioeconomic status, age, sexual orientation, gender identity or expression, language, disability and illness. Interns interact with the Diversity Committee via the Diversity Seminar series and are invited to participate more actively in this Committee as desired. Children's National Hospital is committed to a culture of diversity, equity and inclusion. Please see more about the institution's commitment and effort to diversity, equity and inclusion.
Accreditation
The Children's National internship program is fully accredited by the American Psychological Association. Applicants may contact the American Psychological Association's Office of Program Consultation and Accreditation for additional information pertaining to our accreditation.

Phone: 202-336-5979
Address: 750 First St, NE
Washington, DC 20002-4242
Email
Current Interns
Class of 2023-2024
Caroline Lowman – Virginia Commonwealth University
Cara Lucke – University of Minnesota
Anniette Maldonado – University of Utah
Beverlin Rosario-Williams – CUNY Hunter College
Previous Interns
Class of 2022-2023
Alexis Exum – University of Kansas
Perrine Heymann – Florida International University
Emma Chad-Friedman – University of College Park
Samantha Birk – Temple University
Class of 2021-2022
Kaitlyn Brodar – University of Miami
Paige Johnson – University of Texas at Austin
Raelyn Loiselle – University of North Carolina at Chapel Hill
Sefania Pinto – University of Florida
Class of 2020-2021
Molly Basch – University of Florida
Enitan Marcelle – University of California Berkeley
Mercedes Palacios – Palo Alto University
Sharon Shih – Georgia State University
Class of 2019-2020
Andrea Kulish – University of North Carolina Greensboro
Haley Meagher – Catholic University
Allison Gornik – Michigan State University
Katerina Dudley – University of North Carolina Chapel Hill
Class of 2018-2019
Alyssa Ames-Sikora - Georgia State University
Erika Ciappini – Temple University
Maya Mosner – University of North Carolina Chapel Hill
Christine Wang – University of Maryland College Park
Class of 2017-2018
Serene Habayeb – Catholic University
Laura Kurzius – Catholic University
Stephanie Merwin – University of Maryland College Park
Olivia Soutullo – University of Florida
Class of 2016-2017
Lilia Mucka Andrew – Wayne State University
Jenna Calton – George Mason University
Gillian Regan – Virginia Commonwealth University
Ashley Ramos – Texas A&M University