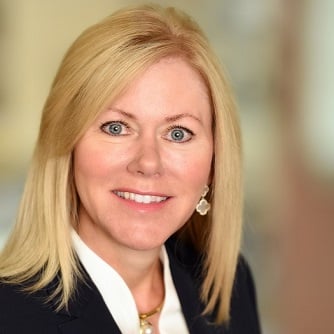 DeAnn Marshall, MHA
President, Children's National Hospital Foundation
DeAnn Marshall, MHA
DeAnn Marshall joined Children's National Hospital in April 2017 as president of the Children's National Hospital Foundation.

DeAnn brings exceptional development leadership experience from two nationally recognized pediatric peers: Children's Hospital of Pittsburgh (UPMC) and Children's Hospital Los Angeles (CHLA). At CHLA, she exceeded fundraising targets and raised $250 million in unrestricted gifts in just over four years, more than any other children's hospital in the nation. DeAnn brings experience in government relations, academic medical center leadership and administration to her new role.

In addition to leading CHLA's Foundation, DeAnn also served as chief marketing officer, successfully transforming the hospital's overall brand. While there, she created alliances aimed at enhancing the visibility of CHLA among key audiences, including the sports, entertainment and business industries, and she developed strong interpersonal relationships with physicians and executives throughout the region.

DeAnn is also a volunteer leader, serving as chair of the MedicAlert Foundation Board of Directors. MedicAlert is the preeminent organization devoted to protecting and saving lives by serving as the global information link between members and emergency respondents during medical emergencies and other times of need.

DeAnn received a master's in health administration from the University of Southern California and a bachelor of arts in journalism, with a minor in business administration from Duquesne University in Pittsburgh, Pennsylvania.

DeAnn is the author of the chapter "Creating a Strong and Effective Brand Identity" in Maximizing Marketing Communications Strategies, Aspatore Books (2012). In addition, she was profiled as an expert in the book, Sell with a Story, which explored her proficiency in crafting unique stories to convey an organization's value proposition and drive toward decisions.