Investing in the Future of Healthcare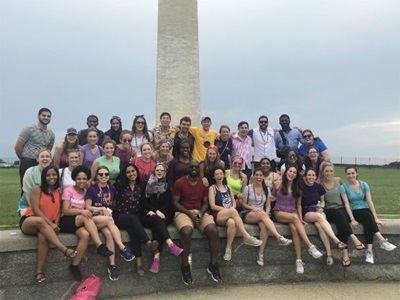 We work closely with the local, regional and national communities to introduce adolescents, teenagers and medical students to the behavioral sciences. We strive to ensure that underrepresented minorities gain interest in and an entrance to pediatric medicine.
High School Student Opportunities
Mentored Experience to Expand Opportunities in Research Program (METEOR v HS). Children's National Hospital participates in the yearly METEOR v HS (high school) program in an effort to build the next diverse generation of physicians, researchers, bioengineers, nurses, psychologists and healthcare providers. Our goal is to open students' eyes to exciting career opportunities and get them engaged in healthcare.
Urban Alliance. We partner with the Urban Alliance to provide high school students experiencing economic barriers with exposure, opportunity, support and training needed to prepare them for lifelong economic self-sufficiency. We offer youth real-world experiences to set them up for a future in college and in the medical field. The Urban Alliance serves high school youth from under-resourced communities who are at risk of disconnecting from pathways to economic self-sufficiency and lack the skills, experience and networks needed for success. The goal of the program is to prepare under-resourced high school seniors for future economic self-sufficiency through an intensive, year-long experience combining paid, professional internships, job skills training, one-on-one mentoring and ongoing post-program support.
D.C. Career Academy Network (DC CAN). D.C. CAN is a locally funded program that promotes the District's mission to strengthen the pipeline to college and careers for high school students. The D.C. CAN mission is to reshape Washington, D.C.'s workforce by effectively preparing high school students for college and careers through the use of the National Academy Foundation (NAF) educational design.
D.C. Health and Academic Prep Program (D.C. HAPP). D.C. HAPP is a pipeline program coordinated by the George Washington University School of Medicine and Health Sciences Office of Diversity and Inclusion to increase access to healthcare careers and foster diversity in the medical field. The program is offered to rising seniors who attend D.C. Public Schools and have a passion for medicine. D.C. HAPP participants gain exposure to healthcare professions, learn hands-on medical skills, develop public health projects and prepare for college applications and college life.
Health Occupations Students of America (HOSA) – Future Health Professionals. HOSA is an international student organization that provides leadership development, motivation and recognition exclusively for secondary, postsecondary, adult and collegiate students enrolled in health science education and biomedical science programs or have interests in pursuing careers in health professions. The mission of the organization is to promote career opportunities in the healthcare industry to enhance the delivery of quality healthcare for all people.
College and Graduate Student Opportunities
Diversity Supplements for NIH Awards. The National Institutes of Health (NIH) is offering administrative supplements to improve the diversity of the research workforce by recruiting and supporting students, post-doctorates and eligible investigators from groups that have been shown to be underrepresented in health-related research.
Medical Student Opportunities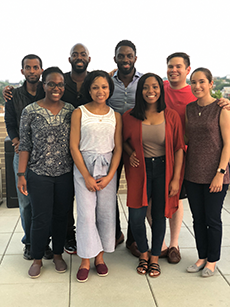 Advancing Diversity in Academic Pediatrics. The Children's National Advancing Diversity in Academic Pediatrics program focuses on the need to enhance the diversity of academic pediatricians nationwide. Our program addresses this need by exposing senior medical students who are underrepresented in medicine to careers in academic pediatrics.
Mentored Experience to Expand Opportunities in Research I Program (METEOR I). Children's National participates in the METEOR I program, a competitive fellowship opportunity to support incoming underrepresented-in-medicine students who have been admitted to the M.D. Program and are interested in an academic research career.
Building the Next Generation of Academic Physicians (BN GAP). At Children's National, we partner with BN GAP to help diverse medical students and residents become aware of academic medicine as a career option and provide them with the resources to further explore and potentially embark on an academic medicine career.
Mentorship Programs for Faculty Participation
Underrepresented in Medicine (UIM) Mentorship Lattice. Children's National established a Mentorship Lattice centering around the experience of underrepresented in medicine trainees and junior faculty. This program matches UIM residents and fellows with a diverse network of junior faculty mentors, and UIM junior faculty with a diverse network of senior mentors. The purpose is to build a community of support for participants through mentor matching and to enhance academic advancement for our community at large through professional development events that are available house-wide.
National Workforce Diversity STEM & Healthcare Pipeline Resource Center, Howard University
College of PharmacySummer Enrichment Science Academy, Howard University
Biomedical Research Opportunities
In addition to ensuring that underrepresented minorities have access to pediatric medicine, we have a variety of biomedical research opportunities for pre-college, college and medical students, as well as residents, fellows and Children's National faculty.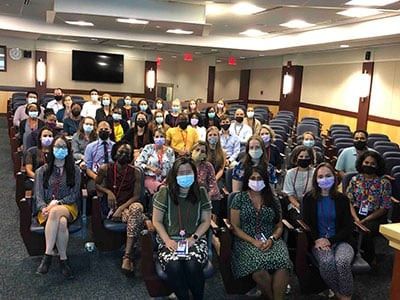 Residency Program Recognized for Inclusion
Children's National Pediatric Residency Program was recognized by the Accreditation Council for Graduate Medical Education with the 2022 Barbara Ross-Lee, DO Diversity, Equity, and Inclusion Award for our work to diversify the underrepresented physician workforce and create an inclusive workplace.