GME Diversity, Equity and Inclusion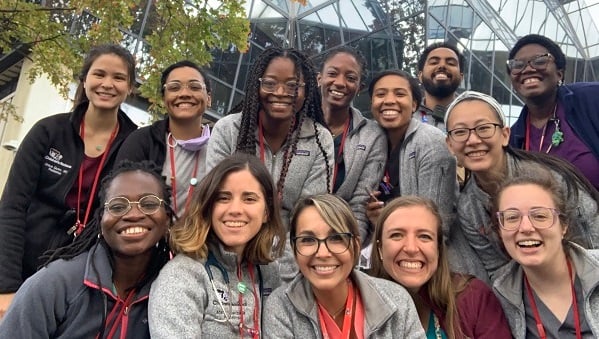 Training A Workforce to Mirror Our Community
Our efforts to create a more diverse residency program have been recognized by the Accreditation Council for Graduate Medical Education, which honored our Pediatric Residency Program with the 2022 Barbara Ross-Lee, DO Diversity, Equity, and Inclusion Award.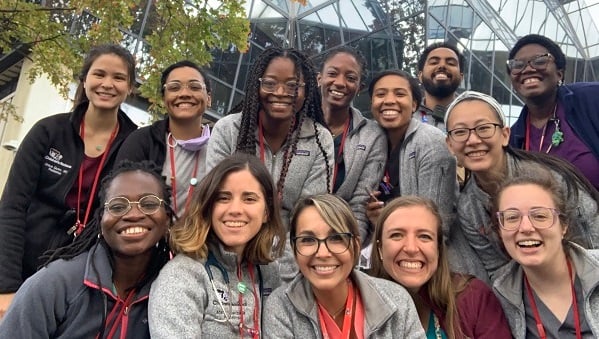 At Children's National Hospital, diversity in all forms (including, but not limited to, race, ethnicity, sexual orientation, gender identity, religion and disability status) is paramount to assuring exceptional educational programs and high-quality patient care. Our Graduate Medical Education (GME) program has worked deliberately over several years to diversity our pediatric trainees, as they represent the future pediatrician and pediatric subspecialist workforce. Of the current class of pediatric interns, 51% self-identify from racial and ethnic backgrounds underrepresented in medicine, which is over three times the national average. Learn more about diversity in our residency program.
Goals of Focusing on Diversity, Equity and Inclusion
Diversify Our Trainee Programs
Ensure a Pipeline of Faculty that Meets Future Needs
Keep Health Outcomes at the Center of Our Work
More About DEI at Children's National
Our DEI program is led by Chief Diversity Officer Denice Cora-Bramble, M.D., M.B.A. Learn more about our organization's DEI work.