Yves d'Udekem, M.D., Ph.D., joins Children's National Hospital as Cardiac Surgery Chief
Dr. d'Udekem, a world-renowned pediatric cardiac surgeon, will also co-direct Children's National Heart Institute
WASHINGTON—Yves d'Udekem, M.D., Ph.D., a pediatric cardiac surgeon recognized for expertise in the most challenging procedures for newborns and children with complex congenital heart disease, has joined Children's National Hospital as chief of Cardiac Surgery and co-director of the Children's National Heart Institute.
"Children's National has the cases and expertise I was looking for," he says. "Even better, when you visit it's clear that the entire Heart Institute team is energetic about working together. They're constantly seeking better ways to do this work and improve how we care for children and their families."
Dr. d'Udekem comes to Children's National from The Royal Children's Hospital in Melbourne, Australia, an institution that has led the advancement of congenital heart disease care and research, performing more than 500 surgical procedures with cardiopulmonary bypass each year.
He has a broad spectrum of pediatric cardiac surgery expertise, with special emphasis in single ventricle congenital heart defects, when one lower chamber of the heart does not develop. One area of his research portfolio includes clinical research into long-term quality of life for people who had Fontan procedures — a critical surgical approach to adapt blood flow for people born with single ventricle heart disease. He has additional expertise in valve repair, artificial hearts and other cardiac assist devices.
"Sometimes it seems like I've been born and put on this earth for that single purpose — I have to bring life to patients with single ventricle hearts or assist devices," he says. He describes his path to pediatric cardiac surgery as serendipity, "It's more like pediatric cardiac surgery chose me."
"It is an honor to welcome Yves d'Udekem to the Children's National Heart Institute," says David Wessel, M.D., executive vice president and chief medical officer of Hospital and Specialty Services at Children's National. "He is a surgeon, physician and leader of the highest caliber. I can say without hesitation that Yves' leadership of our cardiac surgery team will change the lives of hundreds, if not thousands, of children and adults with congenital heart disease."
In preparation for Dr. d'Udekem's arrival, the Children's National Heart Institute and hospital leadership created a framework plan for success that will build on the legacy of excellence established by Richard Jonas, M.D. Dr. Jonas, a world leader in congenital heart surgery who has made significant clinical and academic advances in the field, will continue his award-winning laboratory-based research at Children's National on neurodevelopmental outcomes for children with congenital heart disease.
Dr. d'Udekem is Belgian-born with Canadian and Australian citizenship. He received his early training in Belgium and Toronto. As an attending cardiac surgeon in Belgium, he operated on both adults and children with congenital heart disease. Dr. d'Udekem then worked with internationally recognized heart surgeon Marc de Leval, M.D., FRCS, and others in London to train in congenital heart surgery at the Great Ormond Street Hospital for Children. From there, he was recruited to The Royal Children's Hospital in Melbourne, Australia, where he has been ever since.
Dr. d'Udekem has more than 350 research publications and has obtained more than $7 million in grant funding in the past five years for work to create the first research network of Australian children and adults who have undergone the Fontan procedure.
He started seeing patients at Children's National in mid-September.
Media contact: Jennifer Stinebiser | 703-568-8825
Related Departments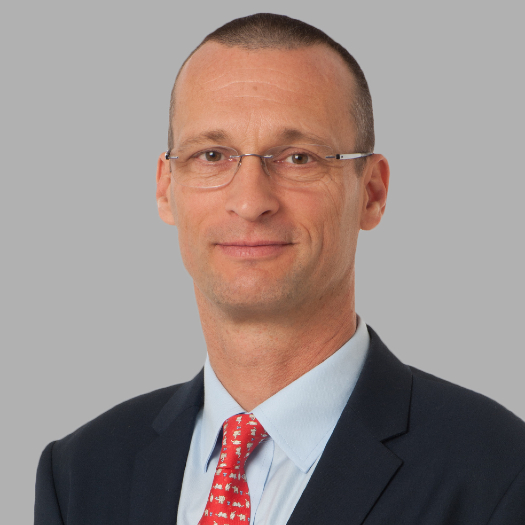 Yves Antoine Christi d'Udekem, MD,PhD
Division Chief, Cardiac Surgery
Co-Director, Children's National Heart Center
Yves Antoine Christi d'Udekem, MD,PhD
Locations
Departments
About Children's National Hospital