Childrens National Hospital earns 2020 CHIME Transformational Leadership Award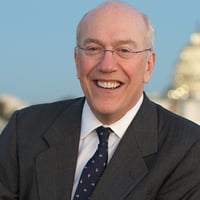 The College of Healthcare Information Management Executives (CHIME) awarded Matt MacVey, vice president and chief information officer, and Kurt Newman, M.D., president and CEO, both of Children's National Hospital, its 2020 Transformational Leadership Award. The award honors a CEO and CIO whose organization developed and deployed transformational information technology (IT) that improved the delivery of care and streamlined administrative services.
"It is an honor to be selected for the 2020 Transformational Leader Award," says MacVey. "We are grateful to CHIME and the American Hospital Association for creating a team award that recognizes the critical importance of a strong CEO and CIO alignment in IT transformation."
Seven years ago, Children's National engaged with its IT vendor, Cerner, in an impactful and innovative partnership to form a first-of-its-kind pediatric IT health institute, the Bear Institute. Since then, the Bear Institute has rolled out dozens of cutting-edge solutions to some 3,000 caregivers across the health system from an online employee wellness program to innovations that standardize the care process and improve patient safety.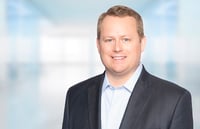 MacVey spearheads Children's National IT efforts with the Bear Institute and Dr. Newman credits him for the hospital's transformative IT initiatives.
"Matt and his team's dedication to IT initiatives have made us a stronger and better hospital enterprise," says Dr. Newman. "I look forward to continuing to work with Matt and everyone at Children's National to further adopt new technology solutions that innovate the way we interact with our patients and families, as well as how we deliver care."
Each year, CHIME presents the Transformational Leadership Award in conjunction with the American Hospital Association. The honor was announced Nov. 10 at their CHIME20: Digital Recharge conference.
Media contact: Gabrielle Little | 860-818-2345 | Candace Stuart | 734-665-0000
About Children's National Hospital