DeAnn Aston Marshall Joins Children's National Health System as president of Children's Hospital Foundation
Pediatric hospital veteran and philanthropic visionary brings exceptional leadership and strong record of business development to role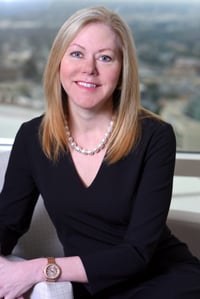 WASHINGTON, D.C. – DeAnn Aston Marshall, MHA, has been named the new president of the Children's Hospital Foundation for Children's National Health System in Washington, D.C. Marshall will lead all philanthropic efforts and development strategy across the organization. She brings more than 20 years of experience in academic medical center leadership and administration, business development, marketing and public affairs, and government relations.
"We are thrilled that DeAnn will lead the philanthropic vision and strategy for the Children's Hospital Foundation and are excited to welcome her to our team," says Kurt Newman, M.D., president and CEO of Children's National. "Her passion and expertise in this space are unmatched, and under DeAnn's leadership, I'm confident we will elevate the profile of Children's National as a charity and make an even greater impact for children and their families."
Marshall said, "I am honored to join one of the nation's top pediatric hospitals and support efforts to develop therapies, find cures and improve children's health in our community and beyond. I look forward to cultivating relationships with the health system's extensive network of partners as we work together to take Children's National to the next level."
Marshall most recently served as senior vice president and chief development and marketing officer at Children's Hospital Los Angeles (CHLA), where she set the vision and strategy for the CHLA Foundation and served as the face of the hospital in the community for all philanthropic and marketing endeavors. In her role as chief development officer, she significantly exceeded fundraising targets and raised more than $250 million in unrestricted dollars over just four years.
Previously, Marshall spent 12 years at the Children's Hospital of Pittsburgh (CHP) Foundation serving as executive vice president and chief development officer. Marshall also served as chief marketing communications officer for health sciences at the University of California, San Diego.
Marshall is a member of the MedicAlert Foundation's board of directors. She holds a bachelor's degree in journalism from Duquesne University in Pittsburgh and a master's degree in health administration from the University of Southern California.
Contact: Amy Goodwin at 301-244-6726